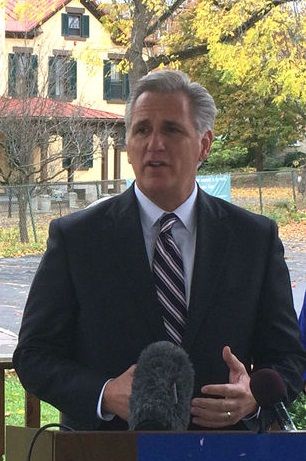 The House of Representatives has a busy year planned for 2017. 
House Majority Leader Kevin McCarthy released the calendar Wednesday for the first session of the 115th Congress, which opens Tuesday Jan. 3, 2017. The House has 145 session days scheduled for the year. 
The House will be in session for 15 days in January, 13 in February and 18 in March. With Easter in April next year, the House has a limited schedule — eight session days — planned for that month. 
For May, June and July, the House has a total of 43 session days scheduled. Members won't report to Washington in August. They are scheduled to return after Labor Day, on Sept. 5. 
The House will wrap up the year with 12 session days in September, 13 in October, 14 in November and nine in December. 
Be the first to know
Get local news delivered to your inbox!