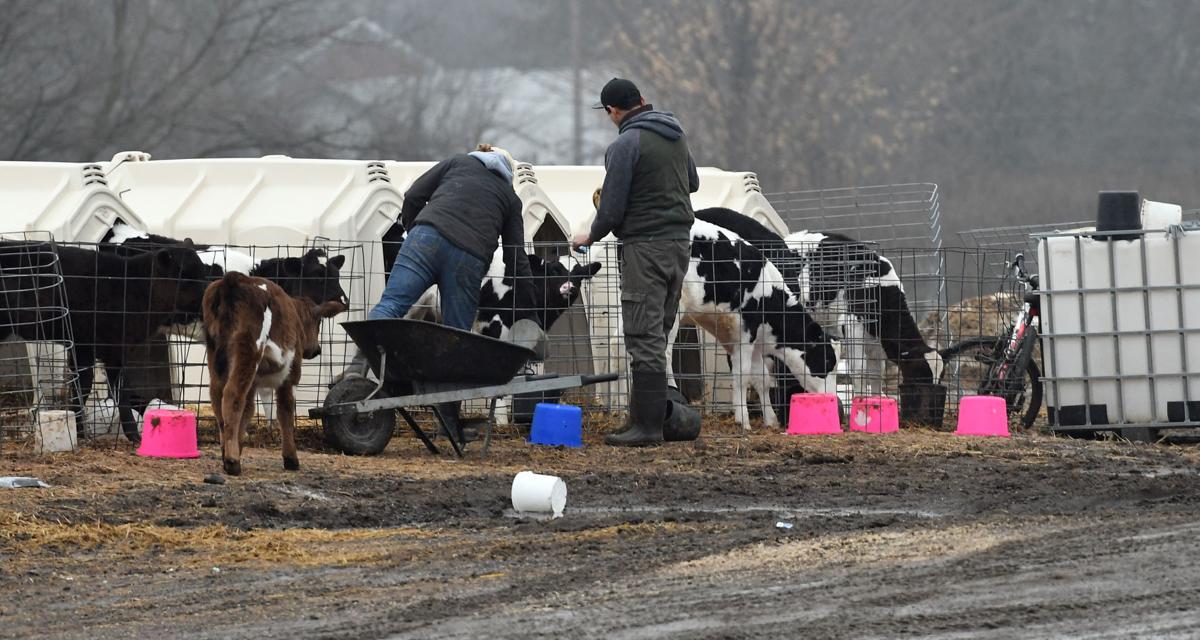 A coalition of primarily upstate New York Democrats announced Friday that it opposes the Farmworkers Fair Labor Practices Act, a bill backed by many Democratic state lawmakers that would extend overtime pay and other labor rights to farm employees. 
Judith Hunter, chair of the Democratic Rural Conference of New York State, expressed concerns about how the bill would affect farmers if it's enacted. 
"We appreciate that the bill is well intentioned," Hunter, who also chairs the Livingston County Democratic Committee, said in a phone interview. "But of course, agriculture right now is on the knife's edge. Most farmers I know, obviously not all farms, but certainly many farmers try to do things like provide a day off a week anyway. I think it's not that we can't come to common ground here. It's more that, right now, everything is so precarious with farming." 
The Democratic Rural Conference believes it would be better if the bill is considered next year during the budget process. Hunter said that would give lawmakers additional time to add incentives for farmers and more support for struggling farms. 
The Farmworkers Fair Labor Practices Act has been introduced in the state Legislature over the past two decades, but hasn't received final approval. The bill would give farmworkers collective bargaining rights, overtime pay, one day off each week and access to unemployment insurance and workers' compensation. 
Supporters of the bill argue that it would end Jim Crow-era provisions that block farmworkers from rights available to employees in other industries. 
"It's important that we recognize the dignity in work and I certainly believe that farmworkers have been some of the most overworked and underpaid in the state," state Sen. Jessica Ramos, who is the Senate sponsor of the Farmworkers Fair Labor Practices Act, told The Citizen in February. 
Hunter acknowledged that at least one other state — California — has adopted farmworkers' rights legislation. However, she believes California is in a different position because it doesn't have the same weather conditions New York experiences. 
The Democratic Rural Conference's position, which was released with eight days remaining in the legislative session, highlights a geographic divide in the party. Most members of the Democratic Senate majority hail from New York City and downstate. 
There are at least 32 senators, including Ramos, who support the bill. That's enough to secure passage in the Senate. One upstate senator — state Sen. Tim Kennedy, a Buffalo-area Democrat — cosponsored the measure. 
But other upstate senators haven't signed on as cosponsors. State Sen. Rachel May, a Syracuse Democrat whose district includes rural areas in Onondaga, Madison and Oneida counties, hasn't added her name to the bill. State Sen. Jen Metzger, who chairs the Senate Agriculture Committee, isn't listed as a cosponsor. 
"I don't think it says so much about the Democratic Party as it says that we need to get more Democrats from our area who have different experiences in the caucus so that they can help," Hunter said. "I don't know a whole lot about things going on in the five boroughs. Diversity of perspective is always going to help a conference." 
Not all Democrats from rural counties agree. Cayuga County Democratic Chair Ian Phillips said the conference "doesn't speak for all rural Democrats." 
Phillips added that no workers, including those employed by farms, should be excluded from labor protections. 
"We in Cayuga County know the vast majority of farmers treat their workers with dignity and respect," he said. "This law would simply prevent the abuses that unfortunately we also know about, like on the Tidd Farm in Owasco whose squalid working conditions have been well-documented." 
The Farmworkers Fair Labor Practices Act is one of several bills the state Legislature may consider in the final weeks of session, which ends June 19. Gov. Andrew Cuomo has said that he will sign the bill if it's approved by the state Assembly and Senate. 
Online producer Robert Harding can be reached at (315) 282-2220 or robert.harding@lee.net. Follow him on Twitter @robertharding.
Be the first to know
Get local news delivered to your inbox!