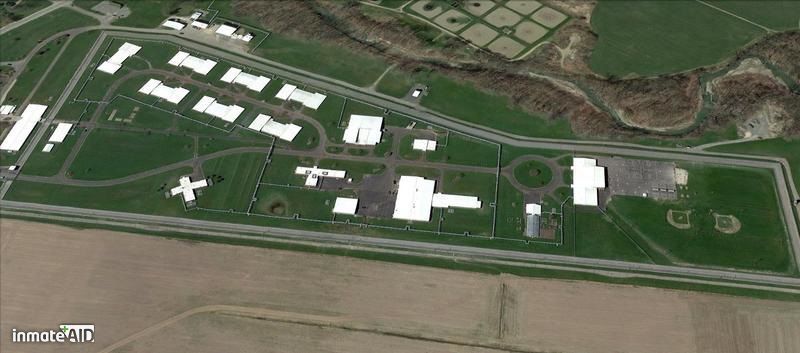 There wasn't a warning, Assemblywoman Marjorie Byrnes said. 
The state Department of Corrections and Community Supervision announced in May that it would close two state prisons: Lincoln Correctional Facility, a minimum security prison in Manhattan, and Livingston Correctional Facility, a medium security prison in Livingston County. 
Byrnes, a Republican who represents Livingston County in the state Assembly, received notification from DOCCS that the prison would close. Local officials, including Livingston County Administrator Ian Coyle, learned about the closure from Byrnes and other state representatives. 
"This is a hard one to swallow," Byrnes said in an interview with The Citizen. "There were no public hearings. There was no discussion ... It's pretty shocking to our community."
The 2019-20 state budget authorized Gov. Andrew Cuomo to expedite the closure of up to three state prisons. Cuomo wants to close the prisons by Sept. 1. The budget requires him to provide at least 90 days' notice to Assembly Speaker Carl Heastie and Senate Majority Leader Andrea Stewart-Cousins. 
In a statement, DOCCS said the closures are a result of criminal justice reforms, a decrease in crime and reduction in the inmate population. The number of incarcerated individuals fell from 57,229 in 2011 to 46,718 in mid-May, an 18.4% decrease. 
DOCCS' decision followed what the agency described as a "thorough review of the operations" at the state's 54 correctional facilities. The department considered several factors, including facility security level, infrastructure, potential reuse and the programs available to inmates. 
There are 327 employees at Livingston Correctional Facility who will be affected by the closure. Thomas Mailey, a DOCCS spokesperson, said there are "a variety of options for staff to transition to other facilities or stage agencies and continue their employment with the state." 
"It's sizable because a county of our size, the possible loss of 327 jobs is a big deal and it's a big impact," Coyle said. 
You have free articles remaining.
Byrnes and Coyle raised questions about why Livingston was selected for closure. They note — as DOCCS did — that the facility is operating at 92% capacity. As of mid-May, there are 806 inmates in the prison. The facility has a maximum capacity of 874, according to DOCCS. 
When Cuomo proposed the prison closures in February, his budget office said the closures would eliminate 1,200 beds and save $35 million. During budget negotiations, Cuomo and legislative leaders agreed to close two prisons. That meant a prison with a larger inmate population would be on the chopping block. 
But Byrnes said Livingston Correctional Facility is a relatively new prison. It was built in 1991 and the state recently completed an $8.4 million water infrastructure project to bring water from Hemlock Lake to the prison and nearby Groveland Correctional Facility, another medium security prison. 
Byrnes toured the facility in March and learned that it's in the midst of a $5.5 million roofing project. The project, she said, won't be completed before the prison closes. 
"How you justify spending millions and millions of taxpayer dollars only to turn around and close the institution is just mind-boggling," she said. 
Byrnes and Coyle concede that there's likely little they can do to get the state to reconsider its decision. Coyle submitted a Freedom of Information Law request to get more details about why Livingston Correctional Facility was selected. Byrnes, along with state Sen. Patrick Gallivan, plan to meet with DOCCS Commissioner Anthony Annucci in an attempt to prevent the facility's closure. 
When Boyle toured Livingston Correctional, officers expressed concerns about the practice of double-bunking. Double-bunking requires inmates to share cells. The New York State Correctional Officers and Police Benevolent Association, which represents prison officers across the state, has criticized the use of double-bunking. The union believes it has led to an increase in assaults on staff and inmate-on-inmate attacks. 
Byrnes thinks no prison closures would be necessary if DOCCS no longer used double-bunking. 
"We would be in a much better situation for everybody involved in the system," she said. 
Barring any changes, Lincoln and Livingston correctional facilities will be the 14th and 15 state prisons closed by Cuomo since he became governor in 2011. The last round of prison closures was in 2014 when the state shut down three medium security facilities and one minimum security prison. 
The medium security prisons that closed included Butler Correctional Facility in Wayne County. 
Online producer Robert Harding can be reached at (315) 282-2220 or robert.harding@lee.net. Follow him on Twitter @robertharding.