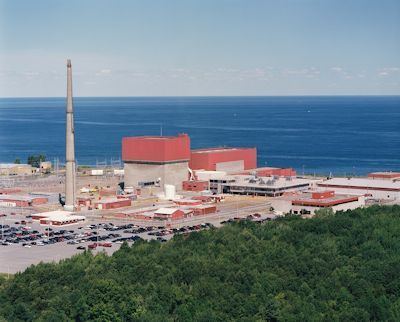 The fate of the James A. FitzPatrick Nuclear Power Plant in Oswego County has been decided. 
Entergy sent a letter Wednesday notifying the Nuclear Regulatory Commission that it plans to shut down the plant in late 2016 or early 2017. 
Tammy Holden, a FitzPatrick spokesperson, said the correspondence is the next step in the process to close the plant. 
"Entergy and state officials worked very hard over the past two months to reach a constructive and mutually beneficial agreement to avoid a shutdown, but were unsuccessful," Holden wrote in an email. "Discussions have concluded." 
FitzPatrick's closure will be a major loss for Oswego County. The plant, which opened in 1975, has more than 600 employees. 
Denault blamed several financial factors for the closure, including high costs to operate the plant and low current and long-term wholesale energy prices. 
Those efforts weren't successful. 
U.S. Rep. John Katko, who urged Entergy and the state to work together to keep FitzPatrick open, said Wednesday he's disheartened that the two sides couldn't reach an agreement.
"As we move forward with this difficult transition for Oswego County, I stand ready to support the many hardworking FitzPatrick employees, their families and our entire community," Katko, R-Camillus, said. "This is a strong community, and I will have their back."