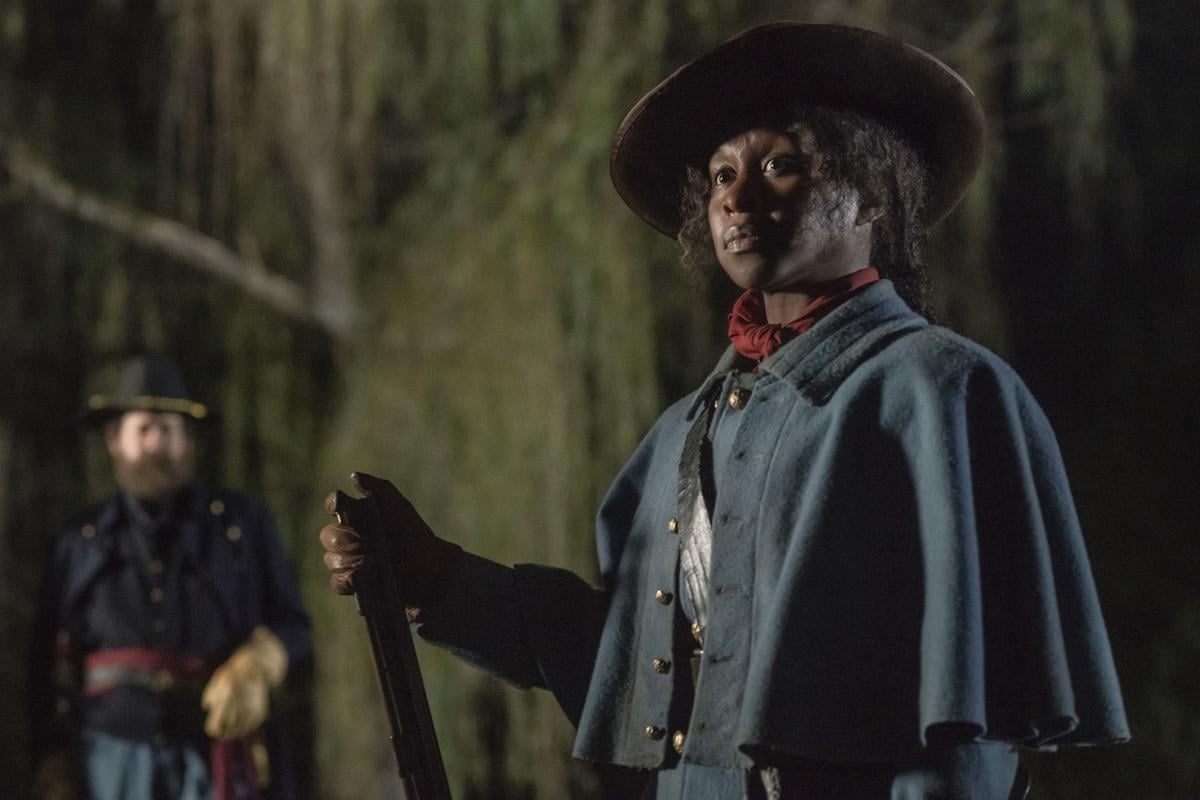 The "Harriet" screening was held at the Capitol Visitor Center in Washington, D.C., Thursday night. Movie screenings and other events can be held at the center if it's linked to specific legislation, according to Katko's office. 
The event was co-hosted by the Congressional Black Caucus, House Majority Leader Steny Hoyer, a Maryland Democrat, and House Minority Leader Kevin McCarthy, a California Republican. U.S. Rep. Joyce Beatty, an Ohio Democrat who supports the Tubman $20 bill legislation, also attended the event. 
Before the movie was shown, the Faith & Politics Institute held a panel discussion. One of the panelists was Karen Hill, president and CEO of the Harriet Tubman Home in Auburn. 
Hill, who also attended the screening and organized a private screening in Auburn before the movie's wide release, said in a phone interview Friday that the movie was "well received" by Katko and his colleagues. 
"Myself and Congressman Katko let people know about Auburn," she said. "Every time I'm asked to speak about Harriet as it relates to this movie that's one of the things I do." 
"Harriet" stars Cynthia Erivo as Tubman and focuses mainly on her role with the Underground Railroad and helping enslaved people escape. There are mentions in the movie about her time in Auburn, including a scene where she visits William Seward's home in the city. 
Tubman lived in Auburn for the last half of her life. Her brick residence and Home for the Aged she established on South Street are part of the Harriet Tubman National Historical Park, which also includes the Thompson A.M.E. Zion Church on Parker Street. 
Katko and Hill hope the movie will bring more attention to the sites in Auburn. But the congressman also sees the movie as a way to raise awareness about the legislative effort to put Tubman's face on the $20 bill. 
In 2016, the Treasury Department under then-President Barack Obama selected Tubman as the new face of the $20 bill. The plan was for the abolitionist to appear on a redesigned version of the paper currency. 
But that redesign has been delayed under President Donald Trump. In May, Treasury Secretary Steven Mnuchin said there has been "no decision" by the administration about whether Tubman should appear on a new $20 bill. 
Katko is aiming to use the legislative process to force Treasury to make the change. Shortly after taking office in 2015, he introduced a bill to put Tubman's face on paper money. He introduced that legislation in 2017 and again this year. 
Katko's partner in that effort was the late U.S. Rep. Elijah Cummings, a Maryland Democrat who died in October. Cummings and Katko were honored for their work on the legislation at the annual Harriet Tubman Pilgrimage in Auburn last year. 
"I will continue my work in Washington to advance this legislation, and at home alongside local champions like Karen Hill to ensure central New York, and our nation, pays tribute to Harriet Tubman's work to promote equality and freedom," Katko said in a statement Friday. 
Online producer Robert Harding can be reached at (315) 282-2220 or robert.harding@lee.net. Follow him on Twitter @robertharding.
Be the first to know
Get local news delivered to your inbox!