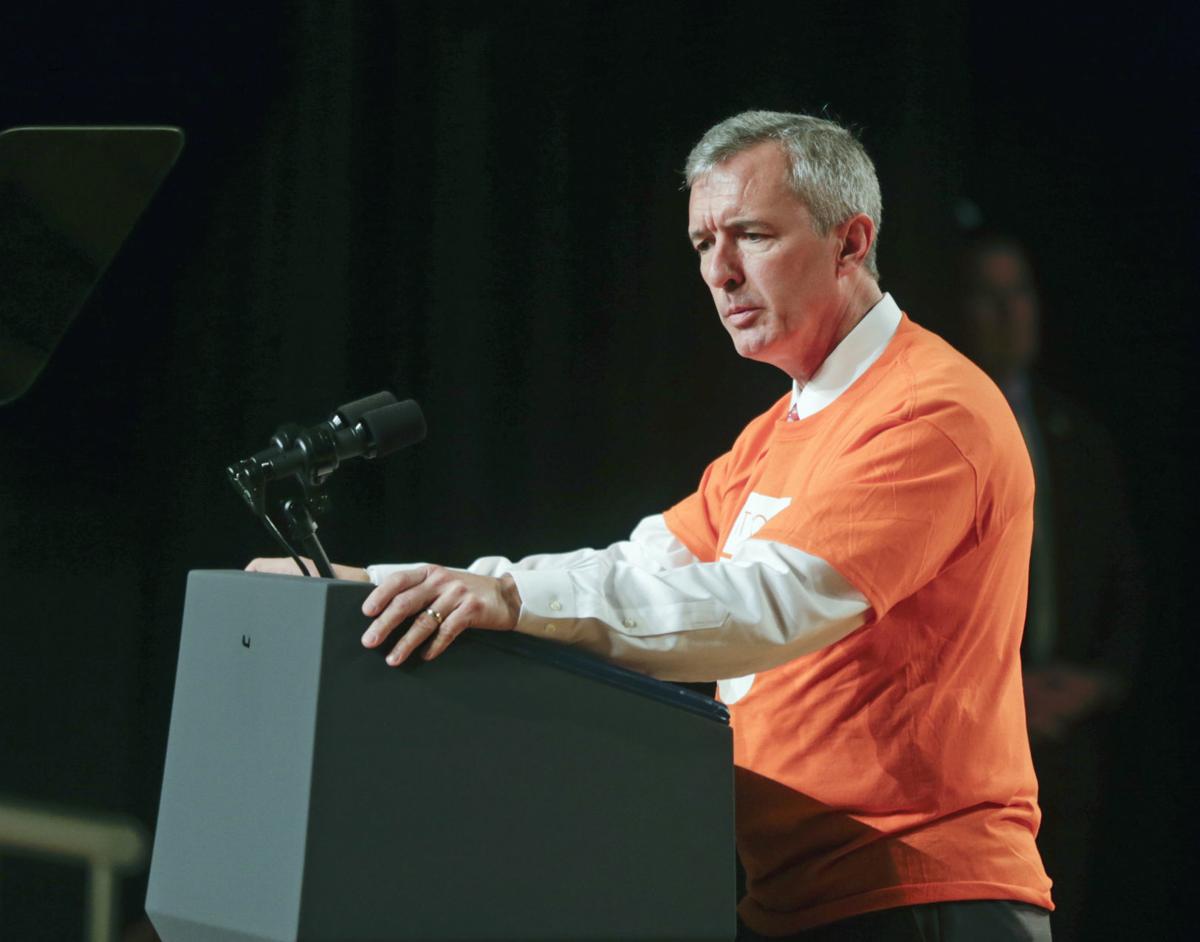 On the eve of Syracuse's showdown with No. 1 Clemson, U.S. Rep. John Katko agreed to a friendly wager with a South Carolina congressman. 
Katko, R-Camillus, responded to a tweet from U.S. Rep. Jeff Duncan, a Republican, who asked him if he'd be willing to engage in a friendly wager on the game. 
What's the winner get? Chick-fil-A. Both representatives have Chick-fil-A locations in their districts. The lone Chick-fil-A restaurant in Katko's district is north of Syracuse in Cicero. 
Katko accepted Duncan's challenge. 
"You're on @RepJeffDuncan! Ready to support @CuseFootball at tomorrow's sold-out home opener," he tweeted. 
Duncan graduated from Clemson University in 1988, according to his website. Katko is a Syracuse University School of Law graduate. 
Clemson and Syracuse have met seven times, with the Tigers winning five of those games. But most of those contests have been competitive. 
In 2014, Clemson beat Syracuse 16-6. The Tigers finished with a 10-3 record that season and a top-25 ranking. The Orange had a 3-9 record. 
The following year, Clemson visited the Carrier Dome. The Tigers kept their undefeated record in tact, but won 37-27. The Orange were within a touchdown for much of the second half. 
After a blowout loss to the Tigers in 2016, the Orange got revenge in 2017. Syracuse upset then-No. 2 Clemson 27-24 at the Dome. 
Last season, Syracuse nearly upset Clemson again on the Tigers' home field. The Orange led by 10 points early in the fourth quarter, but the Tigers scored two touchdowns, including one with 41 seconds left in the game, to win 27-23. 
Syracuse (1-1) is coming off a 63-20 loss to Maryland last week. No. 1 Clemson (2-0), which won the national title last season, beat Texas A&M 24-10. 
Kickoff is at 7:30 p.m. Saturday. The game is sold out, according to Syracuse University. 
Online producer Robert Harding can be reached at (315) 282-2220 or robert.harding@lee.net. Follow him on Twitter @robertharding.