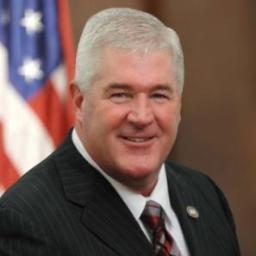 Gov. Andrew Cuomo will deliver his 2014-15 executive budget address Tuesday in Albany and Assembly Minority Leader Brian Kolb has a long list of priorities he hopes the governor will include in his proposal.
Kolb, R-Canandaigua, urged Cuomo to include provisions prohibiting any new unfunded mandates and to eliminate mandates that increase property tax rates. He also called for the elimination of the 18-a utility assessment. Cuomo has proposed an accelerated phase-out of the surcharge, but Kolb wants him to go one step further and end the tax immediately.
"It's time that New York State finally gets out of the basement when it comes to high taxes, job growth and the fiscal pressures on our residents and businesses," Kolb said. "We have a long way to go, but the first step is crafting a state spending plan that gets more money into the pockets of the families and individuals who have paid too much for far too long."
The Assembly Republican leader also called for making the middle class income tax cut permanent and eliminating state sales tax on bike helmets, car seats, gas and hygiene products — a proposal Kolb calls "Shop-NY."
Some of Kolb's other proposals include:
- Reforming the formula for determining school aid to help low-wealth and high-need school districts get a larger share of state funding.
- A moratorium on state assessments to allow for a full review of Common Core standards.
- Providing annual reimbursements to Cayuga and Seneca counties to cover property taxes the Cayuga Indian Nation refuses to pay.
"These proposals are the tools that homeowners, educators, local officials, small businesses and families need to put our state back on the path to prosperity," Kolb said.
"The governor has an opportunity to begin an economic turnaround that is long overdue. I urge him to include my commonsense measures in his executive budget and I look forward to working with my colleagues to implement solutions that will put New York back on track and headed toward a bright future."
Here is a letter Kolb sent to Cuomo outlining his priorities for the 2014-15 budget: