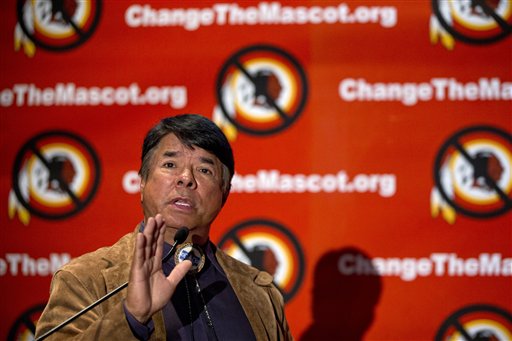 President Barack Obama makes a cameo appearance in the latest radio ad released this week by the Oneida Indian Nation.
The Oneidas' radio ad, which will air during the Dallas Cowboys-Washington Redskins game this weekend on the Cowboys' flagship station, includes recent comments made by the president when he was asked about the Washington Redskins' nickname. 
"I'd think about changing it," he said. 
Here is a transcript of the ad titled "Bipartisan":
You have free articles remaining.
NARRATOR: At a moment when President Obama and Republican leaders remain deeply divided, this week saw them come to a bipartisan agreement on one thing: It is time for Washington's NFL team to stop using a racial slur and to finally change its name. Here is what President Obama said of the team's current name: 
PRESIDENT OBAMA: "I'd think about changing it." 
NARRATOR: Senior Republican congressman Tom Cole told a national television audience: 
TOM COLE: "The name is just simply inappropriate. It is offensive to a lot of people." 
RAY HALBRITTER: "I'm Ray Halbritter of the Oneida Indian Nation. This country may still be politically divided, but as leading voices in both parties this week said, we should all be able to agree that racial slurs are unacceptable, and they should not be used to represent this country's capital football team. We aren't asking for anything more than simple respect. No one deserves to be treated with racial slurs. We deserve to be treated simply as what we all are: Americans."