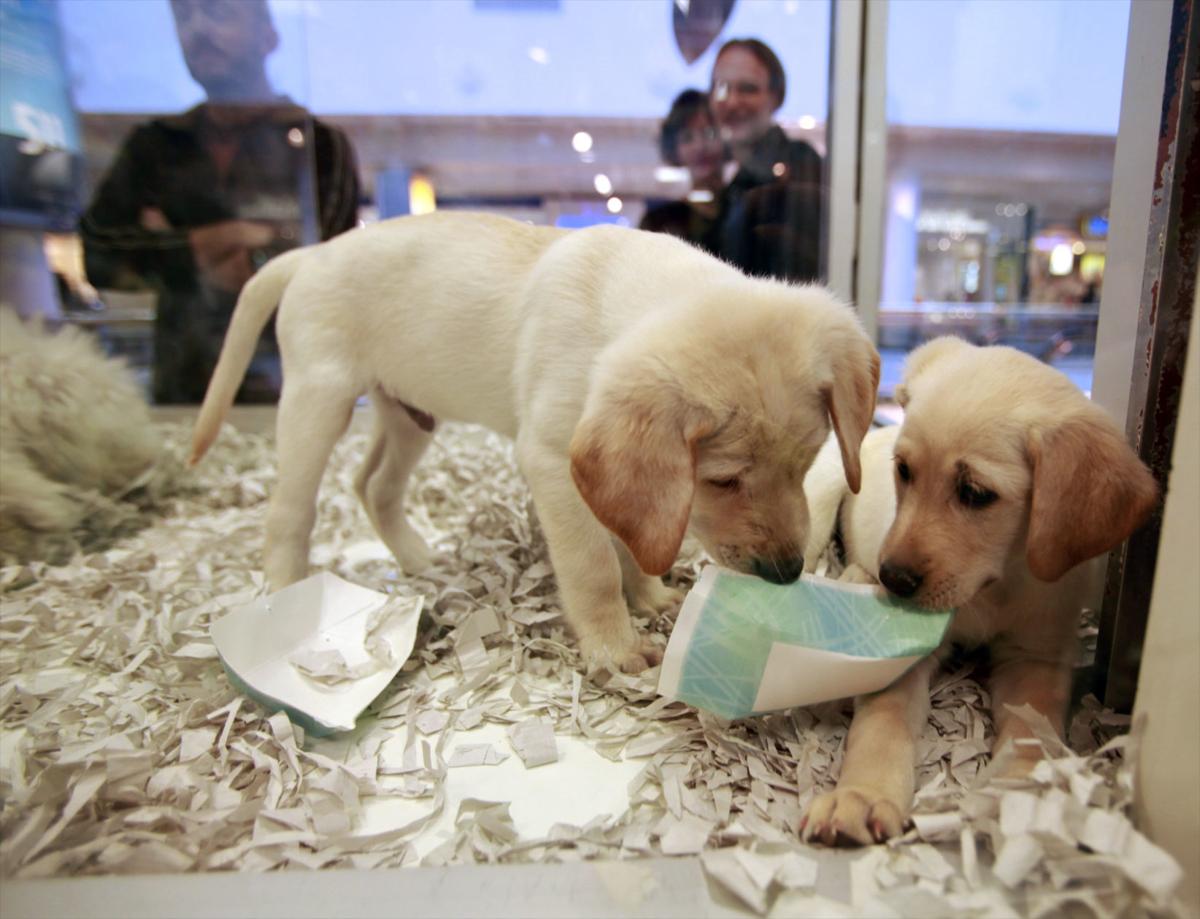 Two New York lawmakers want to prohibit pet stores from selling certain animals, including cats and dogs. 
A bill sponsored by state Sen. Michael Gianaris and Assemblymember Linda Rosenthal would impose the ban on the sale of cats, dogs and rabbits in pet stores. 
Under the measure proposed by Gianaris, D-Queens, and Rosenthal, D-Manhattan, pet stores would be allowed to encourage adoption. Pet stores could provide space for shelters to feature animals customers could adopt. 
The main motivation for the bill is to end the link between animal mills and pet stores. Mills, especially puppy mills, profit off breeding animals that are sold in pet stores. 
Mills have been long criticized due to poor living conditions for the animals. 
Some pet stores, especially major chains, don't sell cats and dogs. Petco and Petsmart, two of the largest pet store chains, don't sell cats and dogs. Instead, the companies encourage adopting animals. 
However, not all pet stores encourage adoption. Others sell cats, dogs and other animals to consumers. 
"We must end the pet mill-to-pet store pipeline," Rosenthal said in a statement. "There is absolutely no reason that anyone should spend thousands of dollars on an often-unhealthy pet that was bred in abject horror when shelters and rescues statewide are bursting at the seams with healthy and innocent animals in need of 'fur-ever' homes." 
Most animals sold in pet stores were bred by mills. The lawmakers explained that before the animals arrive at a pet store, they likely lived in poor conditions, received inadequate medical care and lacked access to food or water. 
Customers who purchase animals at pet stores are unaware of these conditions, the legislators added. For animals that require significant veterinary care, it could cost thousands of dollars. 
The legislation has been endorsed by animal advocacy groups, such as the ASPCA, Humane Society of the United States and the New York State Animal Protection Federation. 
Bill Ketzer, senior director of state legislation for the ASPCA's Northeast region, believes the bill proposed by Gianaris and Rosenthal will protect animals and consumers. 
"Time after time, the pet industry has demonstrated that it is not interested in ensuring the welfare of the dogs it churns out, nor is it interested in transparency or public accountability," Ketzer said. 
The New York proposal would go further than a new law in California. The law in California bans pet stores from selling non-rescue animals. The stores can continue to sell animals, but they must come from rescues or shelters. 
Online producer Robert Harding can be reached at (315) 282-2220 or robert.harding@lee.net. Follow him on Twitter @robertharding.