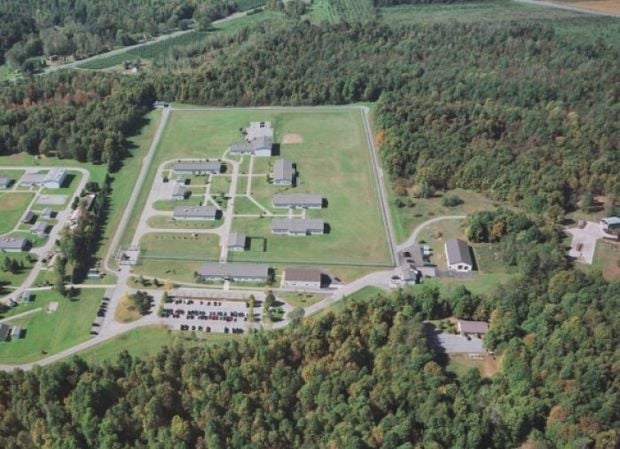 An amended state budget bill approved by lawmakers late Sunday and early Monday authorizes Gov. Andrew Cuomo to close up to three state prisons this year. 
The change was included in the revenue budget bill, which the governor and lawmakers usually reserve for last-minute agreements on hot-button issues. Days before, the final public protection and general government bill contained a provision that would allow Cuomo to close two prisons. 
With the amendment in the revenue bill, Cuomo can shutter up to three prisons — as long as he notifies Assembly Speaker Carl Heastie and Senate Majority Leader Andrea Stewart-Cousins at least 90 days before the closures. 
The state Division of Budget has said that the state aims to eliminate at least 1,200 beds and save more than $35 million. 
"We said up to three because it varied depending on which facilities," said Robert Mujica, the state budget director. 
There is no timetable for when Cuomo will close the prisons. The state Department of Corrections and Community Supervision will conduct a review of its 54 facilities and determine which should close. The review will consider several factors, such as facility security level, infrastructure, programs available for inmates and the potential reuse of the prison. 
The decision to close prisons was criticized by state lawmakers during debates on the budget bills. State Sen. Patty Ritchie, whose district includes a few state correctional facilities, introduced an amendment that would require Cuomo to follow existing state law and provide a one-year notification of any closures. The amendment would also require the state to develop an adaptive reuse plan for the correctional facilities that are slated to close. 
Ritchie's amendment would also end the practice of double bunking, which is used in some prisons and involves the housing of two inmates in the same cell with bunk beds. 
A procedural vote in the Senate prevented consideration of the amendment. 
Ritchie, R-Heuvelton, pressed state Sen. Luis Sepulveda, chair of the Senate Crime Victims, Crime and Correction Committee, for answers about the prison closures. Sepulveda, D-Bronx, revealed that there is an agreement to close two prisons and that, according to DOCCS, the state will save at least $21.5 million. 
Ritchie also expressed concern for employees who will be affected by the closures. Cuomo's office has said that employees could transfer to other DOCCS facilities or seek other jobs within the agency. 
When asked by Ritchie if the jobs would be close to where the employees live now, Sepulveda responded, "That is the commitment that the executive has made." 
State Sen. Pam Helming, whose district includes Five Points Correctional Facility and the Willard Drug Treatment Campus in Seneca County, detailed the reasons for her opposition to the prison closures. She mentioned the recent lockdown at Auburn Correctional Facility, where more than 80 weapons were seized. 
Like Ritchie, she also worries that prison closures will lead to more double bunking. And she warned that shifting more inmates to other prisons could lead to more assaults on staff. 
"When it comes to discussions on closing prisons, I have a real concern," she said. 
Since becoming governor in 2011, Cuomo has closed 13 state correctional facilities. The most recent closures occurred in 2014, when the state shut down four prisons — three medium security facilities and one minimum security facility. 
Butler Correctional Facility, a medium security prison in Wayne County, was one of the prisons that closed nearly five years ago. 
Cuomo recently explained that the new round of prison closures is necessary due to a declining inmate population — as of February, it was below 47,000 — and the crime rate falling to an all-time low. 
He acknowledged that the prisons, especially for upstate communities, tend to be major employers. In Cayuga County, two of the three largest employers are Auburn Correctional Facility and Cayuga Correctional Facility. 
"But I'm not going to rationalize locking up people as an economic development tool," he said last week. 
Online producer Robert Harding can be reached at (315) 282-2220 or robert.harding@lee.net. Follow him on Twitter @robertharding.
Be the first to know
Get local news delivered to your inbox!