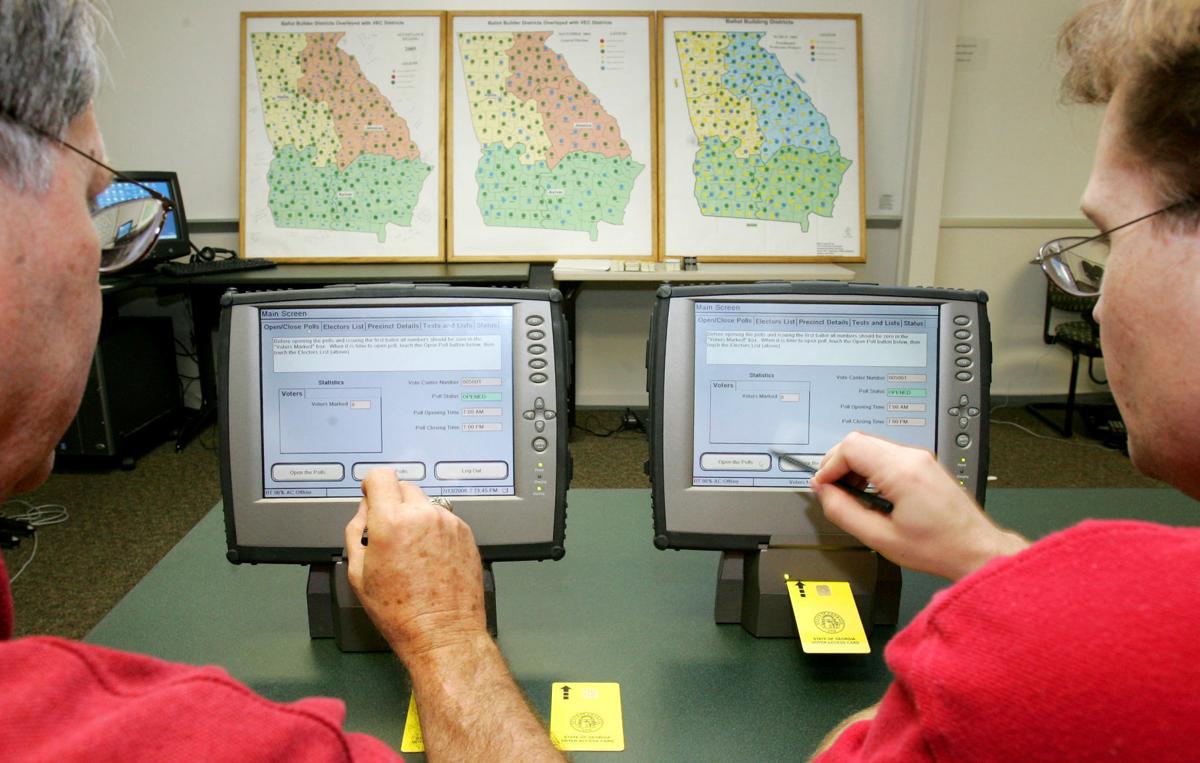 Electronic poll books will be coming to New York counties this year.
The state Board of Elections on Thursday approved three vendors to provide electronic poll books, a digital version of a county's voter registration list, to counties. The vendors are KNOWiNK, a St. Louis-based election technology company; Robis, an Illinois-based electronic poll book company; and Tenex, an election management technology company in Florida. 
Board members said e-poll books will assist counties with the implementation of early voting. For the first time this year, New York will allow early voting before Election Day. The law signed by Gov. Andrew Cuomo establishes a nine-day early voting period. 
For this year's election, early voting begins Saturday, Oct. 26 and ends Sunday, Nov. 3. 
Supporters of early voting highlighted the need for e-poll books. Because counties could have multiple polling locations, it would be burdensome to have several paper poll books at the sites. 
Robert Brehm, co-executive director of the state Board of Elections, said there have been e-poll book pilot projects in counties across the state. Those pilot projects, he continued, were successful. 
With New York becoming the 38th state to allow early voting, Brehm believes e-poll books will be necessary to help counties implement early voting. 
"Any county that has more than one early voting poll site will find the use of an electronic poll book nearly essential," he said. 
Peter Kosinski, co-chair and commissioner of the state Board of Elections, considers e-poll books an anti-fraud measure. Having the digital poll books at voting locations, he said, would prevent an individual from attempting to vote at another site. 
"Early voting cannot happen without e-poll books," he said. 
The state elections board evaluated e-poll books based on certain standards, including networking and security requirements. The state Division of Homeland Security and Emergency Services and the New York State Technology Enterprise Corporation conducted security assessments of the programs. 
While KNOWiNK, Robis and Tenex were approved in the first round of testing, the board said two other vendors — DemTech and NTS — are submitting more information for review by commissioners. The prospective vendors will be considered in future testing rounds, according to the board. 
Counties will receive help from the state to purchase e-poll books and other equipment, such as on-demand ballot printers, to implement early voting. There is $24 million available from the state to reimburse counties for early voting-related expenses, including the purchase of e-poll books. 
Online producer Robert Harding can be reached at (315) 282-2220 or robert.harding@lee.net. Follow him on Twitter @robertharding.
Be the first to know
Get local news delivered to your inbox!