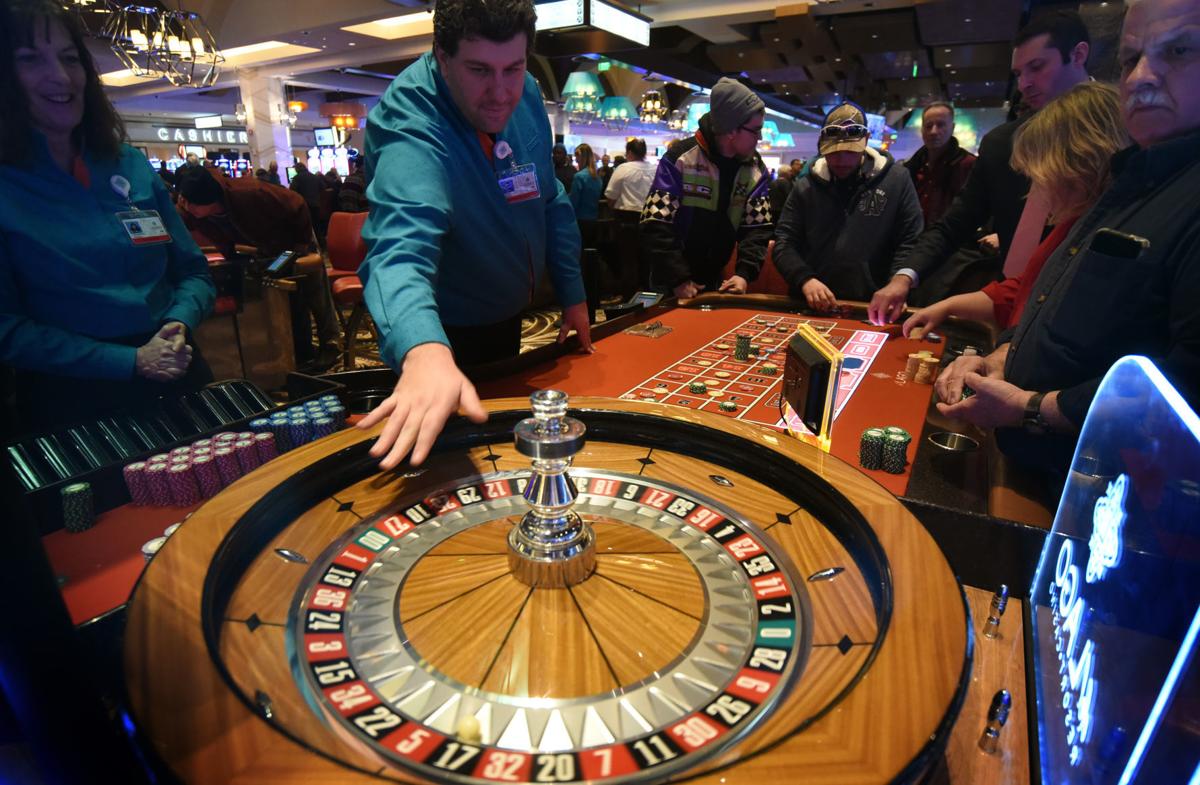 The state Gaming Commission took an important step Monday toward allowing sports betting at commercial casinos in New York. 
The panel approved the rules outlining how sports betting will be carried out in New York. The rules will be subject to a 60-day public comment period before the commission will finalize the regulations. 
Four non-Indian casinos in New York, including del Lago Resort & Casino in Seneca County, would be permitted to offer sports wagering. The rules would also apply to Indian-operated casinos, such as the Oneida Indian Nation's three central New York facilities. 
Sports bets would be accepted only at the casinos. Mobile betting, which would allow players to place wagers without visiting the casino, wouldn't be allowed under the draft rules. State officials, including Gov. Andrew Cuomo, have indicated constitutional changes are needed to allow mobile betting and expand sports betting. 
The rules adopted by the state Gaming Commission establish guidelines for casinos, including a requirement that facilities have a sports wagering lounge to accept bets. Automated ticket systems would be permitted, but must be located within the lounge. 
The casinos would pay a tax on the gross gaming revenues from sports wagering. The state keeps most of the tax revenue, with the rest shared by the host municipality and other counties within a casino's established gaming region. 
Cuomo called for legalized sports betting in his State of the State address this month. His proposal followed a Supreme Court ruling last year that made it possible for states to allow and regulate sports wagering. 
You have free articles remaining.
"It's here, it's a reality and it will help generate activity in those casinos," Cuomo said. 
Several casinos have already announced partnerships to provide sports betting. Del Lago and DraftKings entered into an agreement last year to offer sports betting if it's legalized by the state. 
For del Lago and other non-Indian casinos, the addition of sports betting could help boost revenues. Since three of the four casinos opened in late 2016 or early 2017, gross gaming revenues have fallen below projections. The revenue challenges have raised doubts about the facilities' financial viability. 
While sports betting may help the casinos, cannibalization could remain a problem. Indian casinos, such as the Oneida-owned Turning Stone Resort Casino in Verona, could offer sports bets. Earlier this month, the Oneidas announced a partnership with Caesars Entertainment to accept sports wagering.
Under the agreement, the two entities would open "The Lounge with Caesars Sports" at Turning Stone, Point Place Casino in Bridgeport and Yellow Brick Road Casino in Chittenango. 
New York is behind some neighboring states in allowing sports wagers. New Jersey and Pennsylvania already allow sports betting. 
By not issuing regulations for sports betting, New York missed out on the 2018 NFL season — football is a prime sport for sports bets — and other major sports. The rules won't be in place for the Super Bowl, which is Sunday.
The American Gaming Association released a survey Monday that found 22.7 million Americans plan to wager $6 billion on the Super Bowl. 
Online producer Robert Harding can be reached at (315) 282-2220 or robert.harding@lee.net. Follow him on Twitter @robertharding.