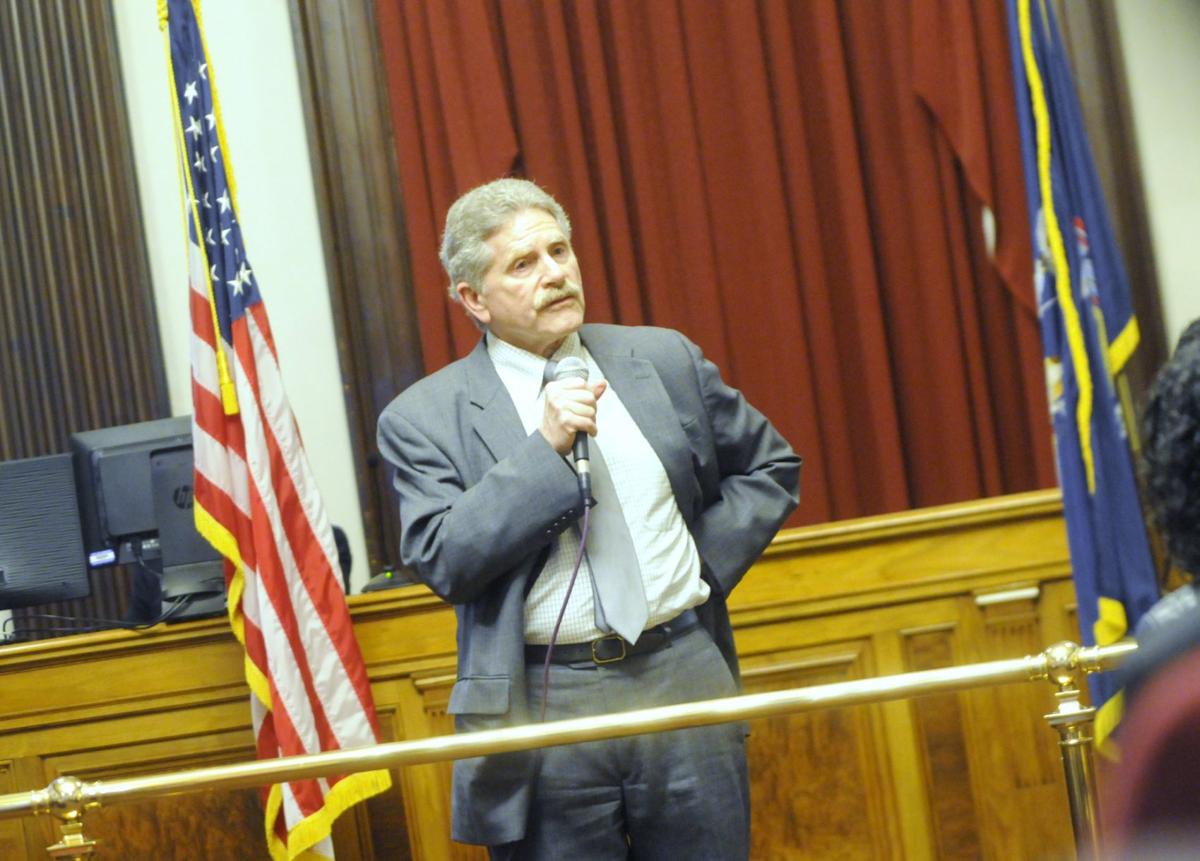 A state inspector general's investigation found Robert Freeman, the longtime executive director of the Committee on Open Government, engaged in a "persistent pattern of sexual harassment against multiple victims" over a 16-year period. 
A 37-page report released by Inspector General Letizia Tagliafierro details the findings of the investigation that commenced in June after a reporter submitted a complaint alleging that Freeman inappropriately touched her back, butt, shoulder and waist during a May 23 meeting. She also complained that Freeman touched her hair and kissed her on her cheek while holding her head. He also made inappropriate comments about her gender and race. 
"Mr. Freeman habitually engaged in sexual harassment of multiple women over many years," Tagliafierro said. "Given the stature Freeman attained during his tenure as executive director, his role as the sole authority on government transparency, and the power dynamic he repeatedly promoted, many of the women who spoke with my office said they believed it would be futile to report his misconduct. However, there are now multiple pathways for reporting such behavior and my office stands ready to assist anyone who believes they have been victimized by state employees." 
The reporter told the inspector general she felt Freeman had done this before based on his behavior. State officials confirmed she was right. 
You have free articles remaining.
During the investigation, the inspector general's office interviewed 14 people who reported that Freeman acted inappropriately toward them. Several women, including reporters, revealed after Freeman's firing that they had uncomfortable exchanges with the ex-open government committee leader, who was a go-to resource for reporters writing about the state's Freedom of Information and Open Meetings laws. He regularly traveled the state to deliver open government presentations. He spoke at Auburn Memorial City Hall in 2016. 
Freeman's conduct wasn't limited to his communications and meetings with reporters. In 2003, he was admonished by the Department of State and a coworker complained he kissed her while in a hotel lobby on a business trip. In 2013, he faced an inquiry after a complaint regarding inappropriate behavior toward several Department of State employees. 
Tagliafierro concluded the department's response to the 2013 complaint was appropriate because it launched an investigation, counseled Freeman and documented the incident. However, the inspector general criticized the Department of State for failing to adequately respond to a letter in 2015 about Freeman's inappropriate contact with another news reporter. A news director sent Freeman a letter, and an employee with knowledge of Freeman's past conduct forwarded the letter to the Department of State's human resources director at the time. 
No action was taken in response to the letter from the news director. And despite a pattern of poor conduct, Freeman retained his position as executive director of the committee. 
The investigation also revealed Freeman misused state resources by engaging in inappropriate communications with a woman he met at Syracuse University while conducting official business. Using his work email account, Freeman exchanged "sexually suggestive emails" with the woman between October 2018 and June 2019, according to the inspector general. The woman sent "provocative photographic images," including at least one nude photo, to Freeman's work email account. 
A forensic analysis of Freeman's work computer found he saved several images of naked women and hundreds of images "depicting scantily clad women." The inspector general's office learned the state Office of Information Technology Services, on multiple occasions, had to reinstall software because of viruses and other malicious content on Freeman's work computer. 
There are other findings detailed in the inspector general's report, including a lack of oversight of the Committee on Open Government's executive director — Freeman repeatedly told people, including reporters, that he didn't answer to anyone and couldn't be fired — and criticism of the Office of Information Technology Services for not addressing Freeman's improper use of state computers. 
Online producer Robert Harding can be reached at (315) 282-2220 or robert.harding@lee.net. Follow him on Twitter @robertharding.