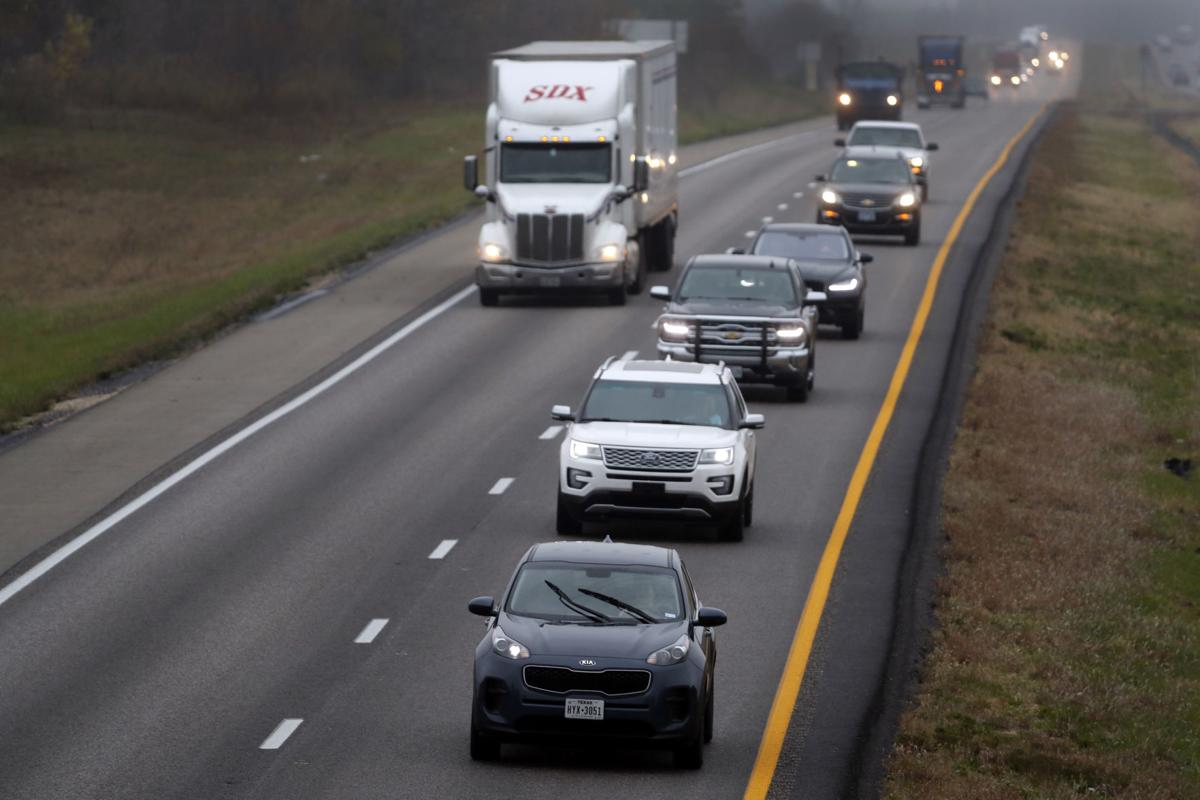 Other states have laws that penalize drivers for occupying the left lane on highways and failing to pass other vehicles. 
If state Sen. Joe Griffo gets his way, New York will join that group. 
Griffo, R-Rome, introduced legislation that would prohibit drivers from coasting in the passing lanes of interstate highways for more than 1 1/2 miles without passing or overtaking another vehicle. 
A first-time violation would result in a $50 fine. A $100 fine would be issued for repeat violations. 
Griffo said in an interview Friday that he heard from constituents over the years about the need to crack down on "left lane hogs" — drivers who move too slowly in what's supposed to be the passing lane. He decided to take action after a photojournalist at the Rome Sentinel sent him a link to a story about Alabama's left lane law. 
The new law in Alabama, which took effect in August, prohibits drivers from riding in the left lane for 1 1/2 miles without passing other vehicles. 
Griffo asked his staff to research what other states have done — there are at least 13 other states with similar laws — before opting to introduce a bill. 
The reason Griffo decided to move forward with legislation is he believes it's a safety issue. 
"You want to do everything not to impede the flow of traffic," he said. "You want a smooth and orderly flow of traffic. When you get somebody cruising in the left lane, you cause potential bottlenecks and slow everything down." 
The left lane hogs create other problems, according to Griffo. He said drivers start using the right lane to pass, which is illegal under state law. It also could trigger road rage if drivers grow frustrated with the slow-moving vehicles ahead of them. 
Griffo acknowledged that it's not a high legislative priority for him, but he believes lawmakers can multitask. He plans to discuss the bill with his colleagues when they return for session in January, and he's in the process of lining up an Assembly sponsor. 
The main goal of his bill is to remind drivers about the rules of the road. 
"What I want to accomplish is to reeducate people and hopefully have changes in behavior so that people would recognize and appreciate that the left lane is for passing and the right lane is where you should be if you're going to cruise along an interstate," he said. 
Online producer Robert Harding can be reached at (315) 282-2220 or robert.harding@lee.net. Follow him on Twitter @robertharding.
Be the first to know
Get local news delivered to your inbox!