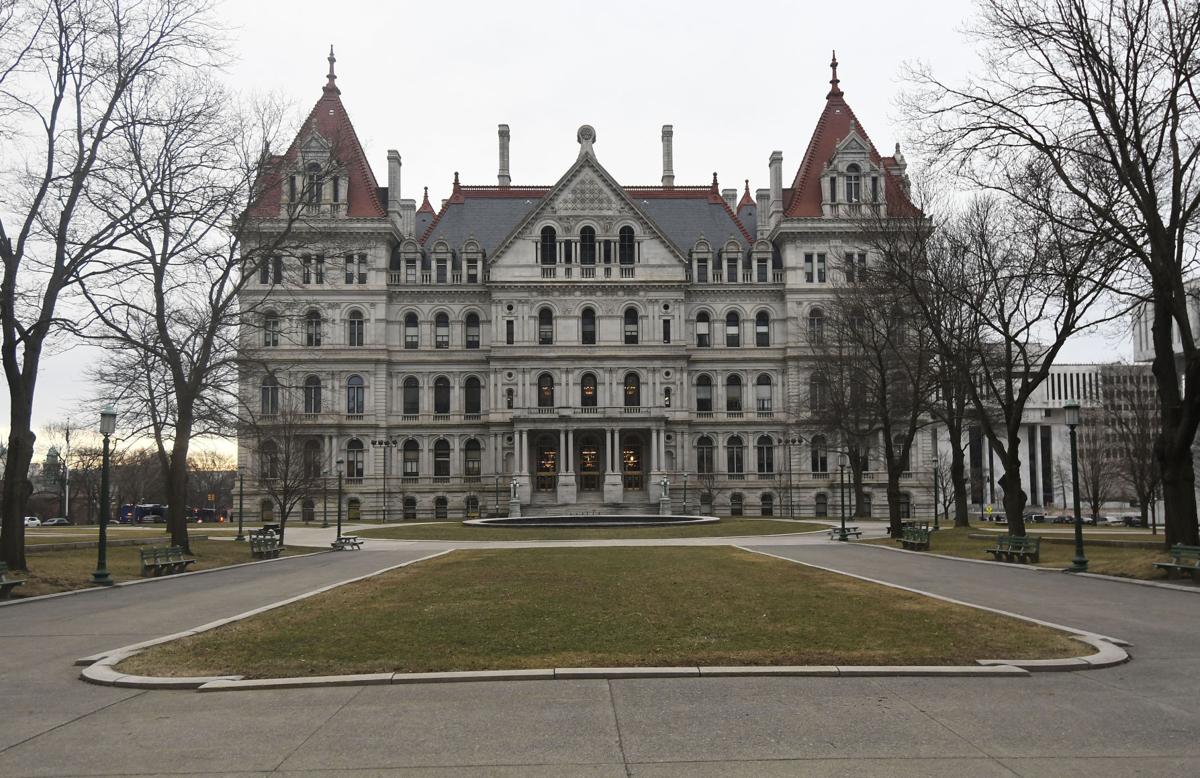 With control of both houses of the state Legislature, New York Democrats approved a bill Tuesday that bolsters transgender rights and ensures gender identity and gender expression are protected classes in hate crimes and human rights laws. 
The state Assembly and Senate passed the Gender Expression Non-Discrimination Act with largely Democratic support. The purpose of the bill is to prevent employers and housing providers from discriminating against New Yorkers based on their gender identity and gender expression. 
GENDA was first introduced in 2003. It has been passed several times by the Democratic-led state Assembly, but it didn't receive a vote in the Senate. Until this year, Republicans controlled the Senate and prevented the legislation from advancing to the floor for consideration. 
Now that Democrats are in the majority, they are addressing some legislative priorities that were blocked by the GOP. GENDA was at the top of the list. Many of the proponents argued it builds on the passage of the Marriage Equality Act in 2011. 
"It's just another day of tearing down barriers," Senate Majority Leader Andrea Stewart-Cousins said in a Senate floor speech. 
State Sen. Brad Hoylman, the lead sponsor of GENDA, cited the U.S. Transgender Survey that found 30 percent of transgender or gender nonconforming Americans said they were denied a promotion, harassed at work or terminated from their jobs because of their gender identity. Nearly a quarter of transgender people reported housing discrimination. 
The survey found 59 percent of respondents avoided using a public restroom because they were afraid of harassment. 
Critics of GENDA labeled it the "Bathroom Bill" because they believe it will give transgender people access to "women-only spaces," such as locker rooms and restrooms. The passage of the legislation was slammed by Jason McGuire, executive director of New Yorkers for Constitutional Freedoms. McGuire and his group have lobbied against GENDA for years. 
"Falsehoods never form the basis of good public policy, and GENDA is based on several falsehoods," he said in a statement. 
You have free articles remaining.
McGuire's message, which is a view shared by some Republican senators, was enough to prevent the bill's passage in the past. But not this year. 
One after another, Democratic state lawmakers stood up to explain why they supported GENDA. State Sen. Peter Harckham said GENDA would help achieve equal protection under the law for all New Yorkers. 
"This is about basic human rights," he said. 
Following passage of GENDA, the state Legislature also approved a ban on youth conversion therapy. The prohibition would prevent mental health professionals from using the controversial practice on LGBTQ youth. 
Interest groups also praised New York lawmakers for passing GENDA. Chad Griffin, president of the Human Rights Campaign, called the bill's passage "historic." 
Griffin highlighted Human Rights Campaign's work in New York to elect legislators who support a pro-equality platform.
"Due to the efforts of countless advocates and leaders, transgender New Yorkers will now be explicitly protected from discrimination on the basis of gender identity and LGBTQ youth will be protected from the dangerous, debunked practice of so-called 'conversion therapy,'" Griffin said. "This is a monumental day for fairness and equality across the Empire State." 
The state Assembly passed GENDA, followed by the state Senate. In the Senate, the vote was 42-19. State Sen. Rachel May, a Syracuse, Democrat, cosponsored the bill and voted for the measure. Three other members of the central New York delegation, Republican state Sens. Bob Antonacci, Pam Helming and Jim Seward, voted against it. 
The conversion therapy ban passed by a wider margin, 57 to 4, in the Senate. The central New York delegation supported the bill. The lone votes against it were state Sens. George Amedore, Simcha Felder, Patrick Gallivan and Ken LaValle. 
With passage of both bills, they will now head to Gov. Andrew Cuomo's desk for his approval. He has indicated that he will sign the measures. 
"At a time when the federal government is doing everything it can to roll back the hard won rights of transgender Americans, New York state is once again stepping up for full equality and equal protections under the law," Cuomo said in a statement.