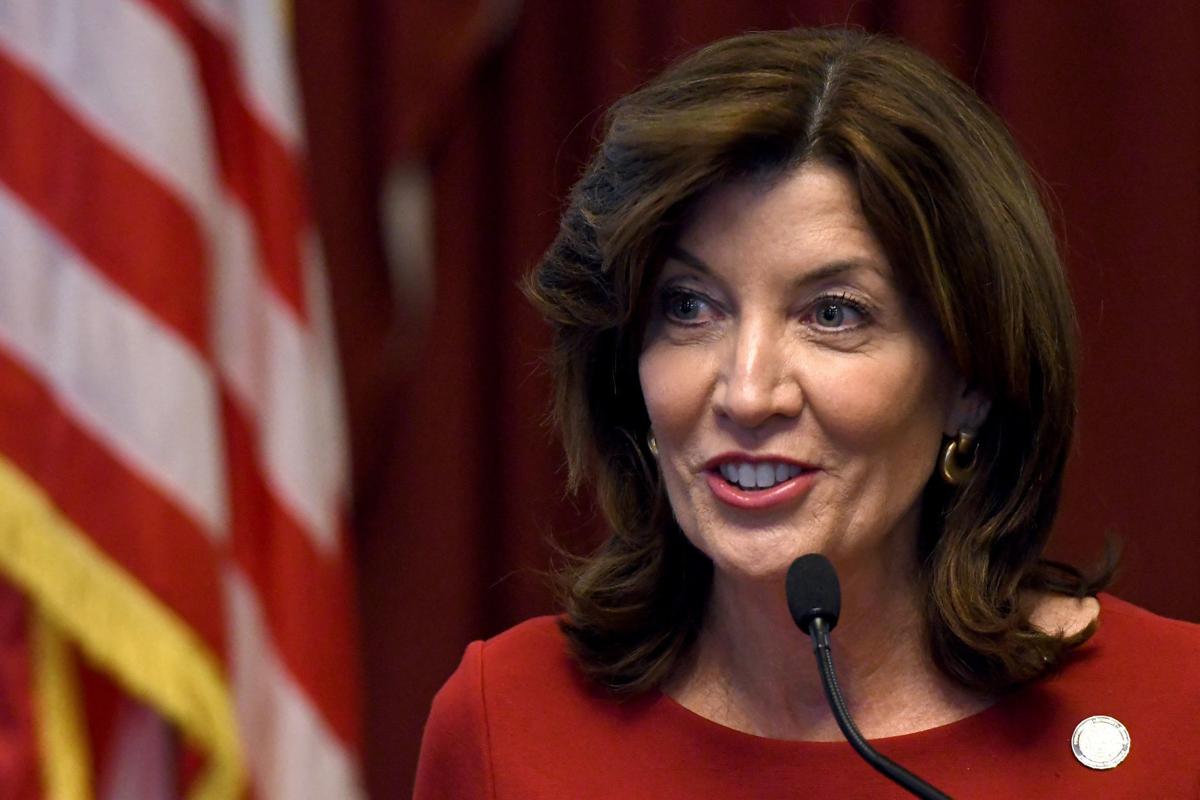 Over the last several weeks, Lt. Gov. Kathy Hochul helped Democrats in local races across New York. She's already planning to play a significant role campaigning for Democratic candidates in 2020. 
Hochul, a Democrat who was elected lieutenant governor in 2014 and re-elected in 2018, offered her review of the 2019 elections in an interview with The Citizen Thursday. She also previewed what she expects to do to support Democratic candidates in races across the country next year. 
She highlighted several Democratic wins in New York last week. Democrats retained county executive seats in Erie and Suffolk counties, and a Democrat defeated a Republican incumbent in the race for Monroe County executive. 
Hochul supported the Democratic candidates and others, including Auburn Mayor Michael Quill. Hochul headlined a fundraiser for Quill, who won a fourth four-year term. 
There were victories for Democrats in areas that have been traditional Republican strongholds. Democrats hadn't won a countywide election in Onondaga County since 1987. Marty Masterpole, who ran for county comptroller, ended that streak on election night. 
"Voters on election night rewarded the Democratic candidates — some incumbents, some new," Hochul said. "They know that Democrats are fighting for working men and women, fighting for good wages, fighting for health care for families, good education, child care — issues that reasonate with people. That's why the Democrats won in such higher numbers across the state of New York."
The local elections are important, Hochul explained, because it helps build the "farm team" for Democrats. Before becoming the No. 2 official in state government, she was a town council member in Hamburg, Erie County, and a county clerk. 
You have free articles remaining.
The wins last Tuesday "sets the table perfectly for a major win" in 2020, Hochul said. She's hoping Democrats will pick up more seats in the House of Representatives, flip the U.S. Senate from Republican to Democratic control and win the presidency. 
Hochul views the presidential election in 2020 as the most important in her lifetime. 
"I'm a true believer that the people of the state of New York, regardless of their party affiliation, want to make sure they are not represented by a president who is willing to sell out our country to foreign dictators and despots," she said, referring to President Donald Trump. 
Trump, a Republican, is seeking his second four-year term in 2020. There are several Democrats seeking the party's nomination to challenge Trump next year. 
Hochul hasn't endorsed a Democratic presidential candidate. When asked who she supports for president, she responded: "The person who's most likely to beat Donald Trump." 
"When we finally determine who our nominee will be, I guarantee I will be out there working any way I can to help that candidate be elected next November," she added. 
This year, Hochul says she traveled to every region of the state to support candidates. Her schedule will be similar next year. She has already been asked by state legislators, including some state senators, to headline events for them. She expects that she will be speaking at rallies and endorsing candidates in races. 
"It's really important to me that we continue on the path we're on because this state deserves to have representation that will be fighting for health care and education and economic development," she said. "When you think about the track record of the Cuomo-Hochul administration, it really has been extraordinary."