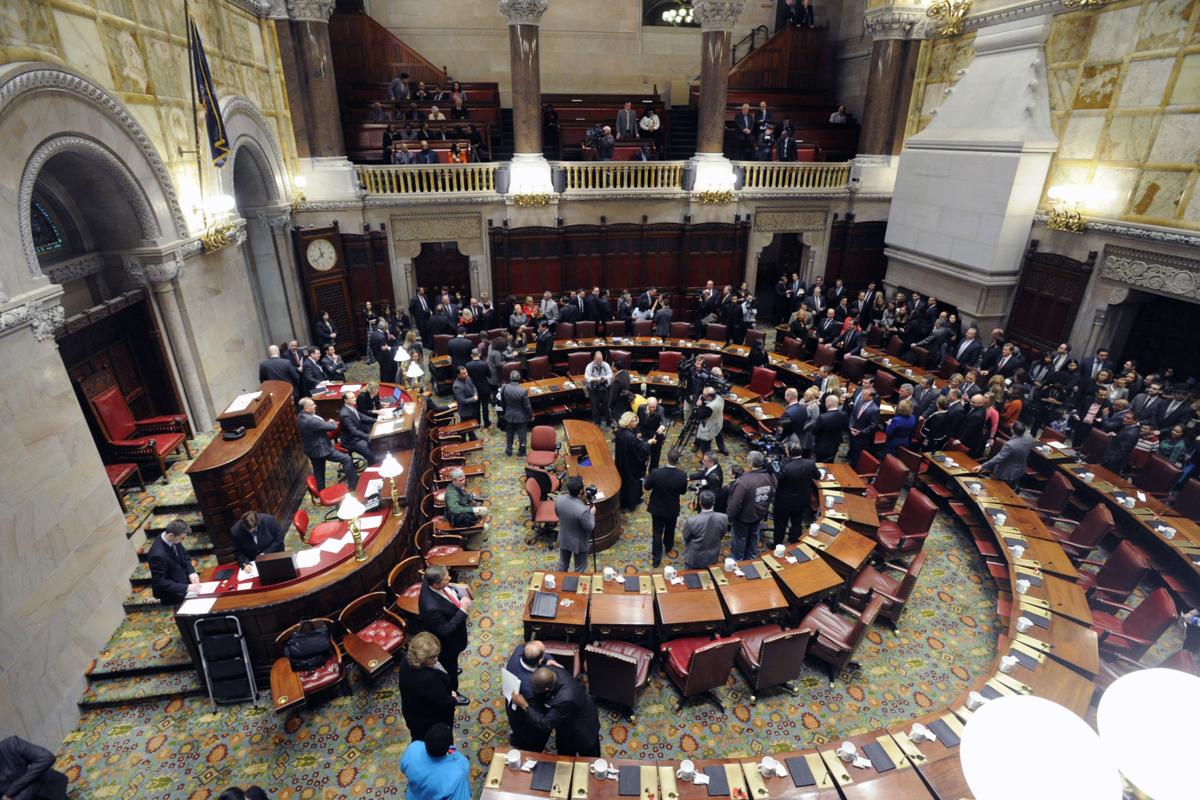 The New York State Senate unanimously approved legislation Tuesday to end child marriage. 
The bill sponsored by state Sen. Andrew Lanza, a Staten Island Republican, seeks to modify an 88-year-old law that allows minors as young as 14 years old to marry in New York if they receive court and parental approval. 
The state Senate passed the bill by a 60-0 vote. Cayuga County's senators — state Sens. John DeFrancisco, Pam Helming and Jim Seward — supported the legislation.
Lanza's measure would make it illegal for minors under the age of 17 to wed. For 17-year-olds, court approval would be necessary. The bill also sets procedures for judges to decide whether 17-year-olds are getting married on their terms. 
"Sadly, under present New York state law, children as young as 14 years old, usually girls, are coerced and forced into marriage across New York state," Lanza said. "This bill would prevent this unconscionable act from occurring in our state."
From 2000 to 2010, there were nearly 4,000 minors between the ages of 14 and 18 who were married in New York. In 84 percent of the marriages, the relationship involved an adult man and a young girl. 
"How is it possible that we allow a 14-year-old to get married?" Yet we don't allow her any practical ways out," Paulin said in a statement. "She can't sue for divorce in her own name. Under current law, she would have to sue for divorce through a parent, who likely forced her into the marriage in the first place, or through a guardian." 
A change in the marriage age could be coming this legislative session. In addition to the bills sponsored by Lanza and Paulin, Gov. Andrew Cuomo unveiled his own proposal to address the issue. 
Cuomo and legislative leaders could include the bill in state budget talks, which will heat up over the next few weeks. It's also possible that it could be addressed during the second half of the legislative session.