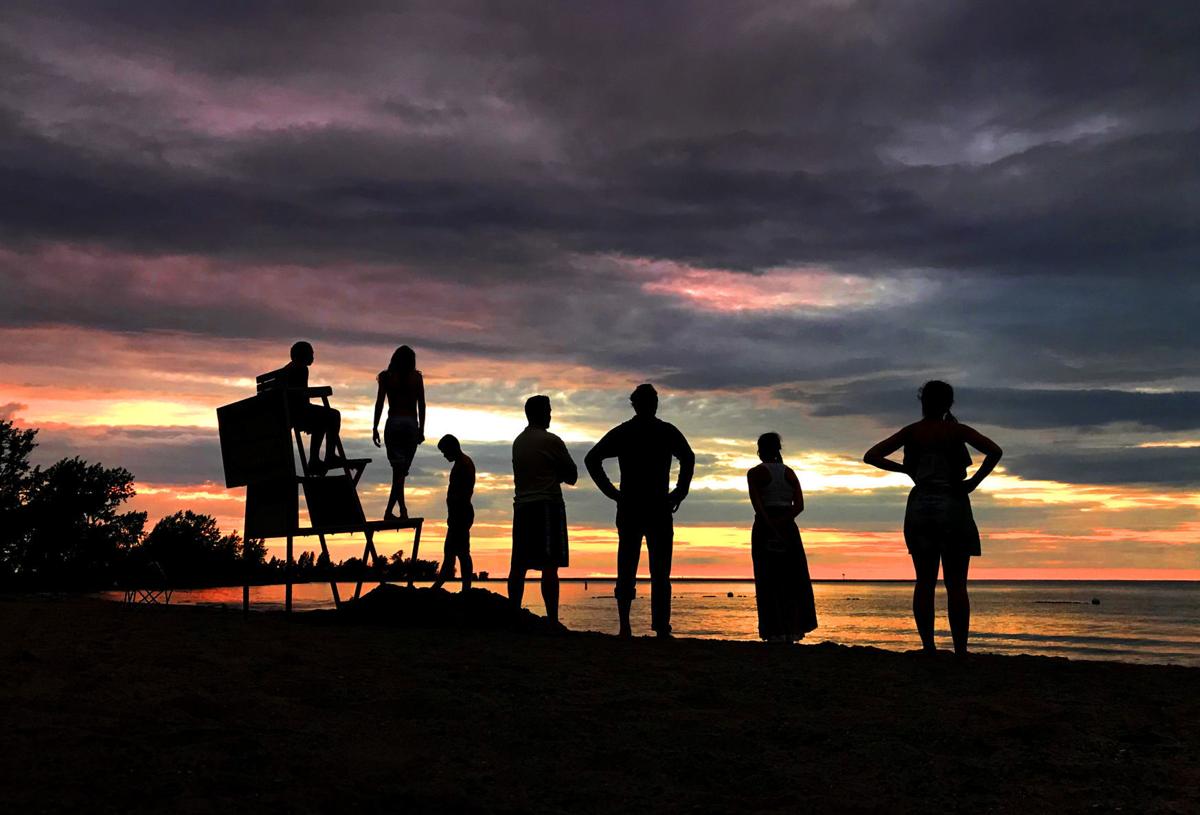 A new all-time attendance record was set at New York state park campgrounds this year. 
Through Columbus Day weekend, campsites, cabins, cottages and yurts at state parks were occupied for 680,533 nights, according to Gov. Andrew Cuomo's office. The previous high was 663,953 nights in 2018. 
State parks in Cayuga County had strong attendance totals. Campsites and other camping facilities at Fair Haven Beach State Park were occupied for 17,671 nights. Campsites were occupied for 4,179 and 3,333 nights at Fillmore Glen and Long Point state parks. 
North Country state parks had the most overnight stays with 151,833. The Finger Lakes region, which includes the Cayuga County parks, was second with 127,775. Parks in western New York reported 121,393 overnight stays. 
New York state parks also set a new record with 213,153 reservations. The previous mark was 212,358 in 2016. 
Overnight stays at campgrounds have increased by 26 percent since Gov. Andrew Cuomo took office in 2011. In his first year, overnight attendance was 541,771. It has increased in seven of the eight years since Cuomo's first term began. 
Cuomo believes a camping discount for parks along Lake Ontario and the St. Lawrence River helped boost campground attendance. The state offered a 50% discount at more than 30 campgrounds, boat launches and parks along the two waterways. Since the discount began Aug. 1, there were 10,263 new reservations and about 36,000 visitors to those parks. 
"This incredible surge illustrates how our efforts to promote and revitalize our campgrounds are working, drawing visitors and increasing tourism to the flood-affected areas of Lake Ontario and St. Lawrence," Cuomo said. "This rise in visitors experiencing the beauty of our state parks are not only enjoying a day in nature, but driving economic activity in every corner of this great state." 
The state has increased the number of camping options available at parks in New York. Since 2011, the number of campgrounds has increased from 65 to 68. The total number of campsites available went up from 8,379 to 8,555. Full-service cottages, which are equipped with electricity, living areas and other amenities, increased from 50 to 128. There are now 830 cabins, up from 791. And there weren't yurts at campgrounds eight years ago. There are now 18 yurts at select state parks. 
Online producer Robert Harding can be reached at (315) 282-2220 or robert.harding@lee.net. Follow him on Twitter @robertharding.
Be the first to know
Get local news delivered to your inbox!