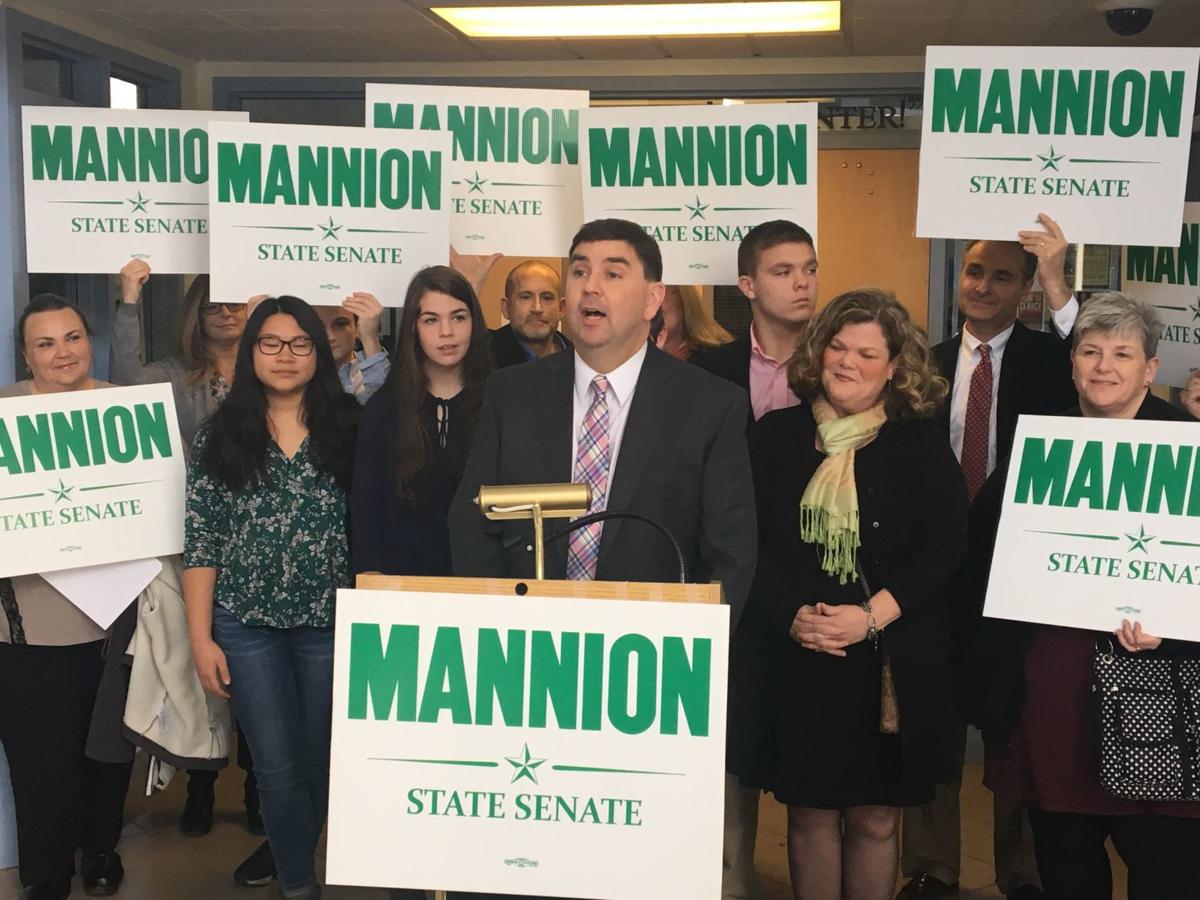 An influential teachers union is supporting one of their own in the 50th Senate District race. 
New York State United Teachers endorsed John Mannion, an Advanced Placement biology teacher in the West Genesee school district, for state Senate. 
Mannion, a Democrat, has been president of the West Genesee Teachers Association for five years and is a member of the Onondaga County Teachers Association. 
Andy Pallotta, president of New York State United Teachers, called Mannion "a dedicated, tireless leader who is knowledgeable and passionate about public education." 
"As the Senate debates standardized testing, state funding to our public schools and colleges and countless other important education issues, we believe that the voice and experience of a classroom teacher in that chamber would be invaluable for all New Yorkers," Pallotta said. 
Mannion graduated from NYSUT's Member Organizing Institute and campaigned against the constitutional convention ballot question last year. He also participated in the union's Pipeline Project, a training program for members interested in running for public office. 
The 50th Senate District could be an open seat this year. Incumbent state Sen. John DeFrancisco, a DeWitt Republican, has said it's unlikely he will seek reelection. He entered the race for governor in January, but announced Wednesday that he is suspending his campaign. 
Mannion is one of two Democrats in the race. The other is Joe Chiarenza, a DeWitt town councilor. 
The Onondaga County Democratic Committee will meet Saturday to designate a candidate in the 50th Senate District race. A primary is possible if both candidates remain in the race. The primary would be held Thursday, Sept. 13.