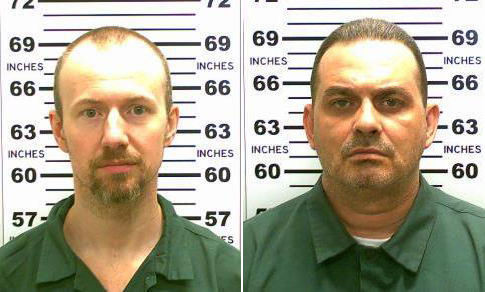 The New York State Corrections Officers and Police Benevolent Association stressed the need for additional staffing and better technology throughout its response to the state IG's report. The union blamed many of the failures highlighted in the report on staffing shortages. 
Improving the random cell search selection process, strengthening investigations and enforcement of inappropriate inmate-staff interactions and better policies for tool inventory checks and tunnel searches are among other proposals supported by NYSCOPBA. 
But staffing is one of NYSCOPBA's biggest concerns. The union noted that inmate-on-staff assaults have increased 60 percent since 2007 and inmate-on-inmate assaults are up 50 percent over that same time period. 
Since 2010, contraband in state prisons has increased 50 percent. 
Michael Powers, NYSCOPBA's president, said the inspector general's report didn't give a complete picture of the dangers officers face in state correctional facilities. But he did acknowledge that the report shows "the need for real investments to be made in our correctional system ..." 
You have free articles remaining.
"For many years, NYSCOPBA has made suggestions on how to better supervise inmates," he said. "We have also worked with (the Department of Corrections and Community Supervision) even before the release of the inspector general's report to bring needed changes to the correctional system with respect to the inmate dress code, K-9 units, cans, the package rooms and other areas where safety can be compromised. 
"We expect this effort to continue so our offices have all the tools, training and technology they need to improve the safety and security of our prisons and our communities." 
Thomas Mailey, a spokesman for the state Department of Corrections and Community Supervision, said the agency has already made reforms in line with the inspector general's recommendations. 
"Some of these important changes include hiring an additional 100 correction officers, investing in cutting-edge technologies to prevent dangerous weapons from being used and implementing new training programs for department staff," Mailey said. 
"We are pleased to see NYSCOPBA's willingness to strengthen front gate procedures in a meaningful way in order to further fortify our facilities and protect both staff and inmates alike. The department looks forward to implementing the recommendations outlined by the inspector general along with the many criminal justice initiatives outlined by Governor Cuomo." 
The prison break at Clinton occurred more than a year ago when Richard Matt and David Sweat, two convicted murderers, escaped from the northern New York maximum-security correctional facility. 
A three-week manhunt ensued. Matt was shot and killed by a border patrol agent. Sweat was captured by a New York state trooper. 
An investigation revealed Joyce Mitchell, an employee in the prison's tailor shop, provided tools that Matt and Sweat used to make their escape. She was sentenced to up to seven years in prison for her role in the plot. 
Gene Palmer, a corrections officer, received a six-month sentence for promoting prison contraband and official misconduct. He also provided the inmates with tools that were used in the escape. 
Online producer Robert Harding can be reached at (315) 282-2220 or robert.harding@lee.net. Follow him on Twitter @robertharding.