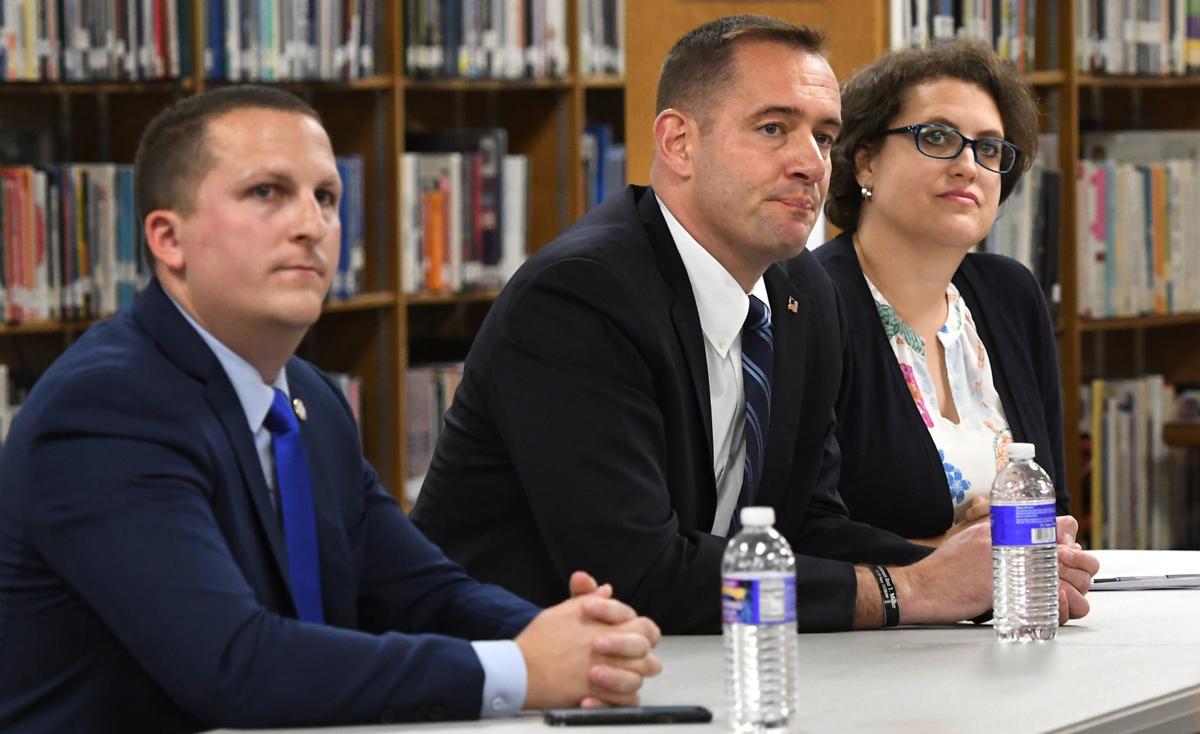 Three of the four county Democratic committees in New York's 24th Congressional District will designate a candidate to challenge Republican U.S. Rep. John Katko. But one county won't participate in that process. 
Wayne County Democratic Chairman Mark Alquist told The Citizen Tuesday that his committee won't designate a candidate in the congressional race. 
"We have three great candidates and we support all three great candidates," Alquist said. "We'll see what the primary voters decide." 
Dana Balter, Francis Conole and Roger Misso are vying for the Democratic nomination to challenge Katko, R-Camillus, in the 24th district. The district is comprised of the western part of Oswego County and all of Cayuga, Onondaga and Wayne counties. 
Party committees usually designate candidates they believe are best positioned to win in the general election. The designation is significant because committee members can circulate petitions for the selected candidate or candidates. 
A designation doesn't prevent a primary election from being held. It's likely that a Democratic primary election will occur in the 24th district to determine whether Balter, Conole or Misso is the party's nominee. 
You have free articles remaining.
In 2016 and 2018, the Wayne County Democratic Committee joined the Cayuga and Oswego committees for a joint designation meeting. Candidates participated in a forum and Democratic committee members voted to designate a candidate. 
A difference this year is one of the three candidates has Wayne County connections. Misso, a U.S. Navy veteran who now lives in Syracuse, grew up in Red Creek in eastern Wayne County. Throughout his campaign, Misso has discussed his rural roots. If he faces Katko in the general election, he believes he could win Wayne County. 
Wayne County has been a Republican stronghold in past elections. But Alquist said the Democratic field has been focused on building support in the westernmost part of the district. 
"They've been very generous with their time and committed to reaching out to Wayne County voters," he said. 
Outside of Wayne County, Democrats in Cayuga and Oswego counties will meet Feb. 10 to designate a candidate. The Onondaga County Democratic Committee will hold its designation meeting Feb. 15. 
Alquist acknowledged that other county committees can decide whether to designate a candidate, but he thinks his committee's approach is "excellent."
"I would encourage them to follow us, but I understand why they would go in a different direction," he said. 
Online producer Robert Harding can be reached at (315) 282-2220 or robert.harding@lee.net. Follow him on Twitter @robertharding.