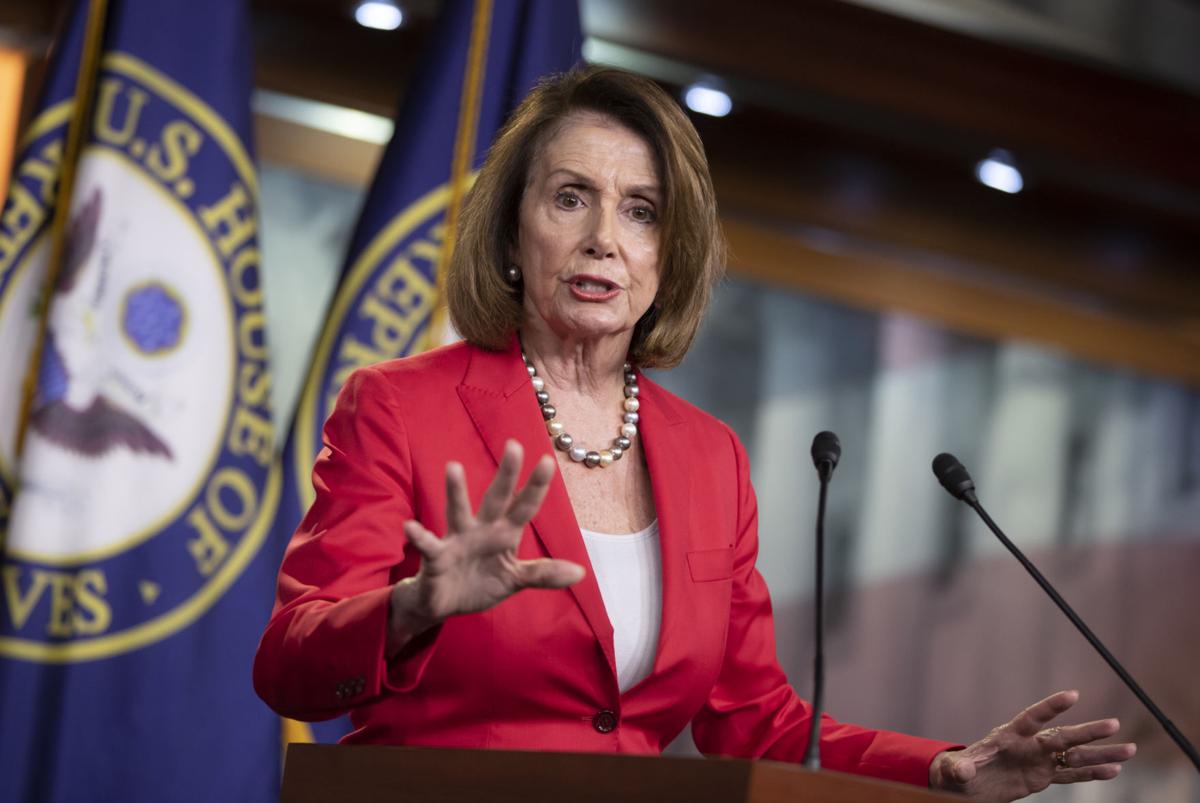 Juanita Perez Williams has received significant financial support from the top House Democrat, according to Federal Election Commission records. 
House Minority Leader Nancy Pelosi's campaign committee donated $4,000 to Perez Williams on April 19 — more than two weeks after the Syracuse Democrat announced her candidacy in the 24th Congressional District race. 
Pelosi's political action committee, PAC to the Future, gave $10,000 to Perez Williams' campaign on the same date, filings show. 
Pelosi wasn't the only prominent Democrat to donate funds to Perez Williams. U.S. Rep. Denny Heck, who leads the Democratic Congressional Campaign Committee's recruitment efforts, contributed $1,000 through his Helping Every Campaign Kickoff PAC. 
The Turquoise PAC led by U.S. Rep. Ben Ray Lujan, chairman of the Democratic Congressional Campaign Committee, contributed $2,000 to Perez Williams. 
VoteVets, a national veterans organization that endorsed Perez Williams this week, donated $5,000 in May. The group recently launched a six-figure ad campaign in support of the Syracuse Democrat, who is a U.S. Navy veteran. 
Perez Williams is the preferred candidate of national Democrats. The Democratic Congressional Campaign Committee assisted with her petitioning effort after she announced her candidacy in April. 
Not long after she joined the race, the DCCC added Perez Williams to its "Red to Blue" program. The initiative helps challengers in races against Republican incumbents. 
But Perez Williams isn't the only Democrat in the 24th district race. Dana Balter, an activist and Syracuse University visiting assistant teaching professor, has been endorsed by the four county Democratic committees in the district. She also has the support of local progressive groups, including Indivisible chapters throughout the district. 
When Perez Williams entered the race, local Democratic leaders criticized the DCCC for "meddling" in the 24th district. 
A poll released Wednesday found Perez Williams leads Balter by 13 points, 45 to 32 percent, in the primary. She leads among men and women, young and older voters and has a 31-point advantage in the city of Syracuse, a Democratic stronghold. 
The Democratic primary is Tuesday, June 26. 
Be the first to know
Get local news delivered to your inbox!