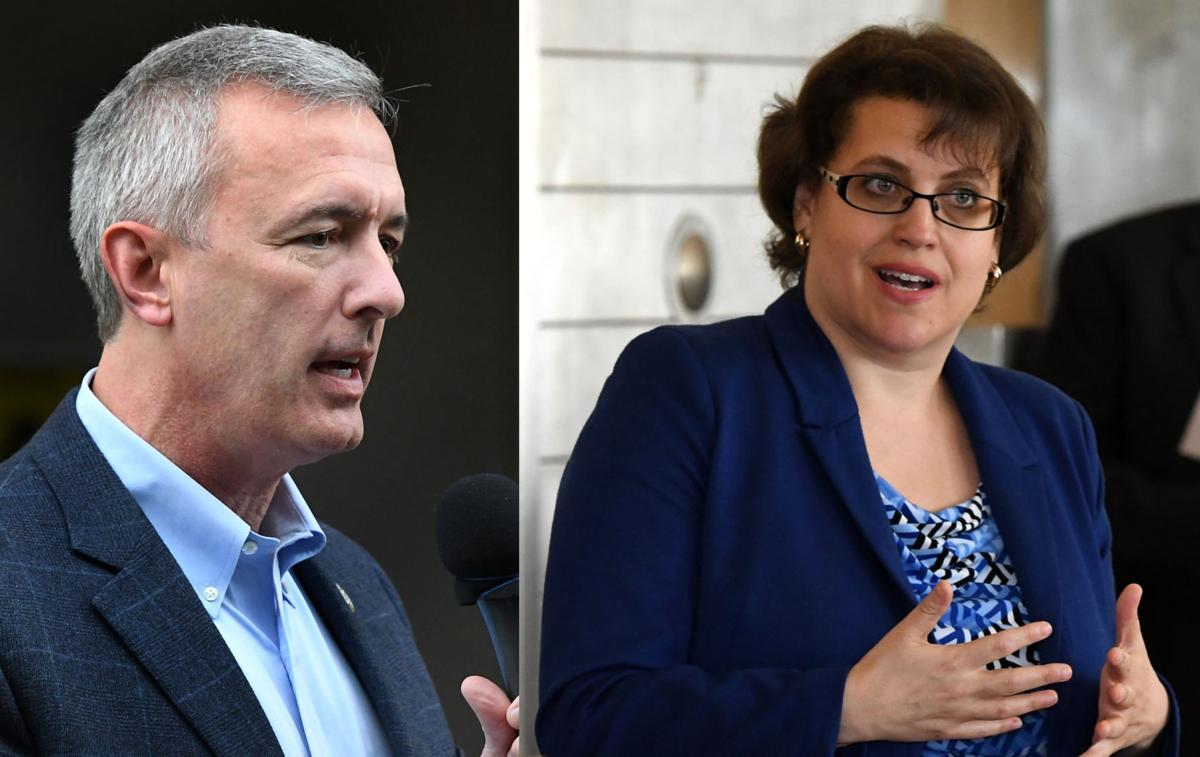 A poll released in the 24th Congressional District general election race shows Democratic challenger Dana Balter with a narrow lead over incumbent Republican U.S. Rep. John Katko. 
A survey of 785 voters conducted by Public Policy Polling, a Democratic firm, found Balter, D-Syracuse, with a four-point lead, 47 to 43 percent, over Katko, R-Camillus, in the central New York congressional race. Ten percent of voters were undecided. 
President Donald Trump has a 42 percent approval rating in the district, according to the poll. That's slightly higher than Katko's 39 percent approval rating. 
A plurality of voters — 47 percent — said they support the Affordable Care Act, a 2010 health care law that was one of former President Barack Obama's signature legislative achievements. Congressional Republicans have attempted to repeal the law over the past several years. 
Katko supports repealing and replacing the Affordable Care Act, which is commonly referred to as "ObamaCare." But he voted against legislation last year to dismantle the law. 
Most voters in the district (61 percent) told Public Policy Polling that Congress should keep what works in the Affordable Care Act and fix what doesn't, while 31 percent prefer repealing the law and starting over. 
The poll also found that half of voters in the district oppose the tax overhaul supported by Katko. The Tax Cuts and Jobs Act, which slashed corporate and income tax rates, was approved by Congress in December and signed by Trump.
Katko has said the tax law would benefit a vast majority of his constituents.
While the poll shows Balter in the lead, Katko has the fundraising advantage — he has more than $1.6 million cash on hand, according to his latest filing — and political forecasters rate the race "likely Republican." 
Katko was first elected in 2014. He won that race and his re-election bid in 2016 by 20 points. 
The 24th Congressional District includes all of Cayuga, Onondaga and Wayne counties, plus the western part of Oswego County. 
Election Day is Tuesday, Nov. 6.