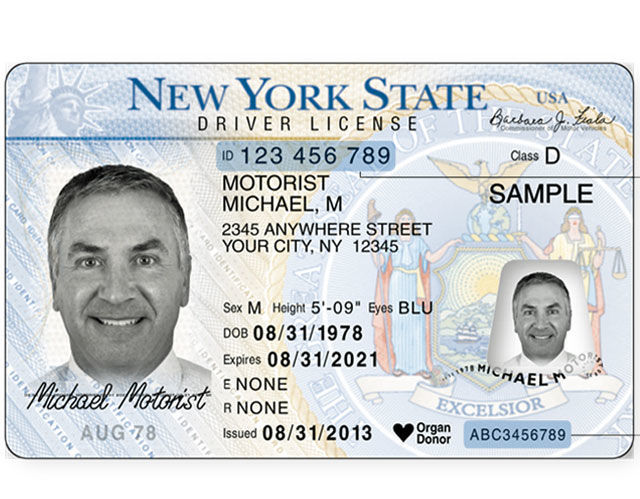 Most New York voters oppose a proposal to allow undocumented immigrants to obtain driver's licenses, according to a new Siena College poll released Monday. 
The survey of 700 registered voters found 61 percent oppose allowing undocumented immigrants to get driver's licenses. While liberals strongly support the plan and other demographic groups, such as blacks and Latinos, favor it, there is strong opposition to the proposal. 
"Overwhelmingly, Republicans and independents, upstaters and downstate suburbanites oppose allowing undocumented immigrants to get driver's licenses," Siena pollster Steve Greenberg said. 
The poll result is reminiscent of the public opposition to allowing undocumented immigrants to obtain driver's licenses when former Gov. Eliot Spitzer raised the possibility during his brief tenure more than a decade ago. 
At the time, county clerks across the state led the opposition to Spitzer's plan. The opponents included Lt. Gov. Kathy Hochul, who was the Erie County clerk when Spitzer released his proposal. 
Hochul revealed last year that she now supports allowing undocumented immigrants to get driver's licenses. 
With Democrats now controlling both houses of the state Legislature, there has been a renewed call for the state to address the matter. 
State Sen. Luis Sepulveda introduced a bill that would authorize the state Department of Motor Vehicles to issue standard licenses to undocumented immigrants. 
Sepulveda explained that the bill could benefit New York's economy and it would boost public safety. 
"Undocumented New Yorkers should not fear prosecution for not having proper identification when coming in contact with local law enforcement," he said. 
County clerks remain worried about the measure. Cayuga County Clerk Sue Dwyer told The Citizen in an interview her main concern is that it will be difficult for county DMVs to determine the veracity of documents provided when an undocumented immigrant applies for a driver's license. 
Dwyer said if the state allows undocumented immigrants to get licenses, the process should be similar to what's in place for passports. The DMVs assist with passport applications, but the documents are forwarded to the U.S. Department of State for final approval. 
"I'm not close-minded to everything," she said. "Let's get some safeguards in place." 
The state Legislature hasn't signaled whether a vote is imminent on allowing driver's licenses for undocumented immigrants. For now, the focus is on the state budget. Gov. Andrew Cuomo and state legislative leaders hope to finalize a state budget agreement by March 31. 
The time for state lawmakers to consider the legislation may be the post-budget session. The legislative session ends in June. 
If the state Legislature passes such a bill, Cuomo has indicated that he will sign it. He supports allowing undocumented immigrants to get driver's licenses. 
Online producer Robert Harding can be reached at (315) 282-2220 or robert.harding@lee.net. Follow him on Twitter @robertharding.
Be the first to know
Get local news delivered to your inbox!