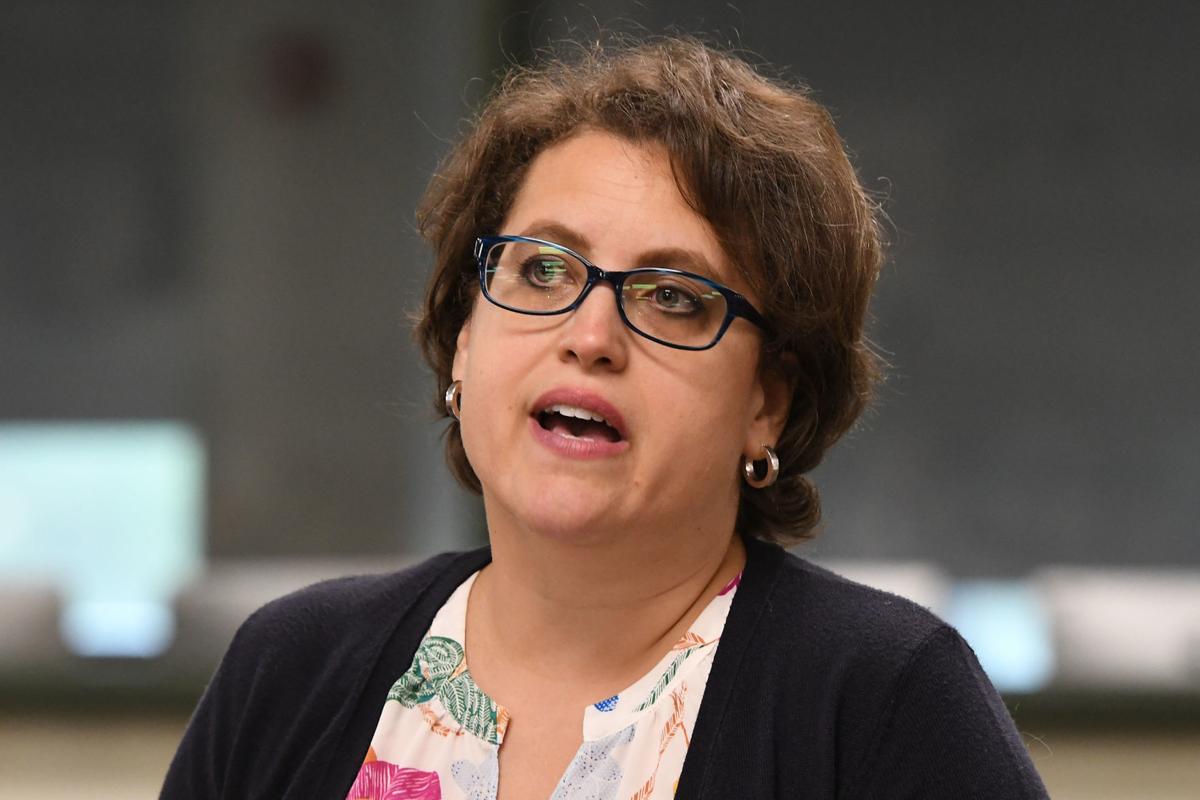 Dana Balter has the support of the Congressional Progressive Caucus in her bid to unseat Republican U.S. Rep. John Katko. 
The political arm of the caucus endorsed Balter, D-Syracuse, in December. She is one of three Democrats vying for the party's nomination to challenge Katko, R-Camillus, in the 2020 election. 
"Dana Balter has the vision, talent and enthusiasm to deliver real change for central and western New Yorkers," said U.S. Reps. Pramila Jayapal, Mark Pocan and Jamie Raskin, who serve as co-chairs of the Congressional Progressive Caucus PAC. "We know Dana has what it takes to win this race. That's why we are excited to endorse her and help get her to Congress where she will be a progressive champion for the people of New York's 24th district."
You have free articles remaining.
It's the latest national endorsement for Balter, who also has the support of Democracy for America, EMILY's List and the Progressive Change Committee. 
Balter announced last month that she's been endorsed by 16 current and former elected leaders in central New York. Former Auburn Mayor Melina Carnicelli, who was the first woman elected to lead Cayuga County's only city, is one of the Democratic leaders supporting Balter's campaign. 
The Congressional Progressive Caucus has 97 members and advocates for several issues, including health care as a human right, campaign finance reform, preserving and expanding Social Security and raising the minimum wage. 
New York members of the caucus include U.S. Reps. Yvette Clarke, Hakeem Jeffries, Grace Meng, Carolyn Maloney, Joe Morelle, Jerrold Nadler, Alexandria Ocasio-Cortez, Jose Serrano and Nydia Velazquez. 
"Since taking back the House in 2018, progressives in Congress have introduced and passed meaningful legislation on critical issues facing working families," Balter said. "On lowering the cost of prescription drugs, strengthening Social Security, boosting the wages of workers and getting assault weapons off our streets, CPC members are fighting for positive change for our communities and I look forward to joining them." 
Online producer Robert Harding can be reached at (315) 282-2220 or robert.harding@lee.net. Follow him on Twitter @robertharding.