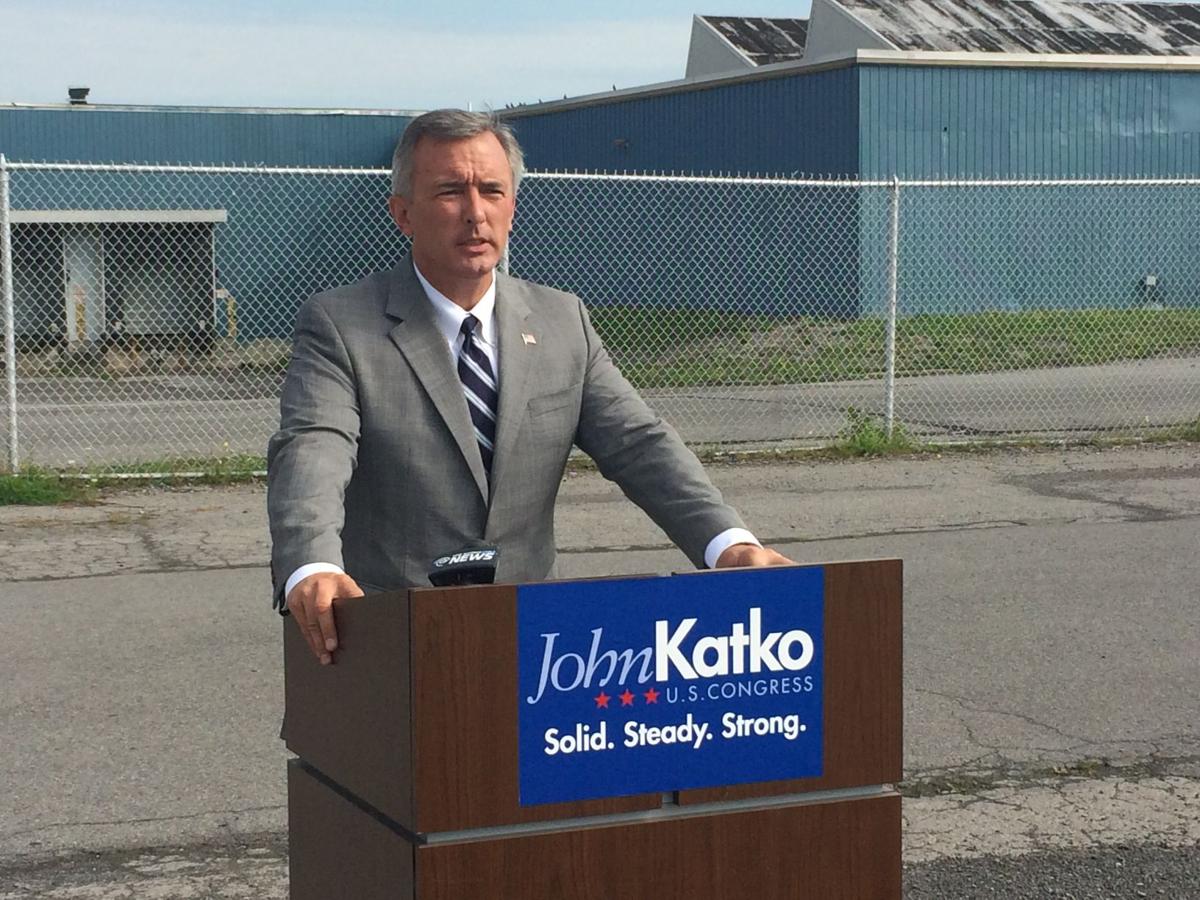 Republican congressional candidate John Katko is promising seniors that he will be a strong advocate for them if he's elected to represent Central New York in Congress. 
Katko, R-Camillus, unveiled his pledge to Central New York seniors Tuesday. The pledge states that Medicare and Social Security are "a sacred promise that must be honored."
"We owe it to our aging population to provide them with ample care and to honor the sacred trusts — namely Social Security and Medicare — that they have been promised. I vow to fight for and preserve these rights for the people depending on them," Katko said in a statement.
Katko's pledge includes six main points. While it's lacking specifics, he vowed to protect retirement security, supports legislation to preserve Social Security and opposes making Social Security a voucher system. 
Along with the focus on Social Security, Katko also said he would aim to restore more than $700 billion in cuts made to Medicare as a result of the Affordable Care Act. The cuts, as Politifact has highlighted in its multiple fact checks, don't impact benefits or the program. But Republicans have used the cuts to rail against the Affordable Care Act. 
Katko also said he would fight tax increases and support pro-growth policies in Congress. And he would assist Meals on Wheels and other programs available for seniors. 
While outlining his own priorities for seniors in the pledge, Katko didn't shy away from criticizing his opponent, U.S. Rep. Dan Maffei. 
"Our current representative has failed to be a strong voice for all Central New Yorkers in Washington, and senior citizens are a vulnerable part of that group," Katko said.
Maffei campaign manager Kane Miller responded to Katko's statement, calling it "another desperate and dishonest attack."
"Here's the bottom-line: John Katko supports a reckless approach that ends the Medicare guarantee, forcing seniors to pay thousands more a year. Katko would even raise the retirement age," Miller said in a statement.
"Rep. Maffei has a strong record of protecting and strengthening Medicare and Social Security — standing up to the disastrous Republican budget and even calling on President Obama to take Chained-CPI off the table for Social Security."
Katko is challenging Maffei, D-Syracuse, in the 24th Congressional District race. The district includes all of Cayuga, Onondaga and Wayne counties, plus the western portion of Oswego County. 
Election Day is Tuesday, Nov. 4.