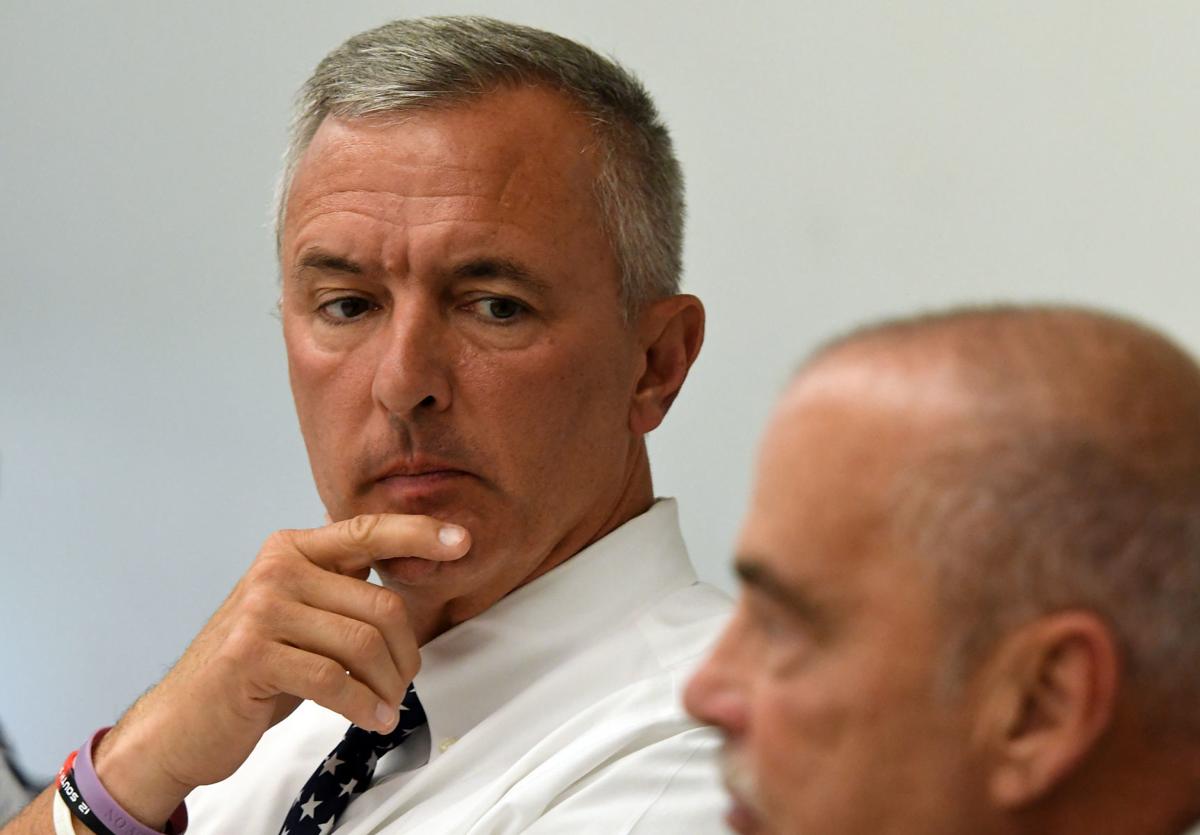 U.S. Rep. John Katko is part of a bipartisan push to prevent discrimination against pregnant workers. 
Katko, R-Camillus, is an original cosponsor of the Pregnant Workers Fairness Act. The legislation reintroduced by U.S. Rep. Jerrold Nadler, a New York Democrat, would require companies to make "reasonable accommodations" to allow pregnant workers to remain on the job. 
The reasonable accommodations, according to a news release, may include a "minor job modification" to prevent pregnant workers from being forced to leave their positions. The legislation also prevents businesses from denying employment opportunities to women based on the need for accommodations due to childbirth and pregnancy. 
Nadler's bill is cosponsored by two other Democrats — U.S. Reps. Lucy McBath and Bobby Scott — and Republican U.S. Rep. Jaime Herrera Beutler. 
Katko, R-Camillus, noted that federal law doesn't mandate employers to make reasonable accommodations for pregnant workers. 
"This bipartisan effort puts in place a uniform, fair and familiar framework for employers and will enable women to keep working safely and provide for their families throughout pregnancy," he said. 
The legislation has been endorsed by several organizations, including the American College of Obstetricians and Gynecologists, MomsRising, the National Partnership for Women & Families and the National Women's Law Center. 
Twenty-five states have adopted laws that require employers to provide reasonable accommodations for pregnant workers. A Better Balance, a group that advocates for women's rights in the workplace, issued a report that found courts allowed employers to deny pregnant workers certain accommodations in most cases. 
Nadler explained that the bill would ensure pregnant women are able to continue working. 
"No woman should have to choose between a healthy pregnancy and a paycheck, especially when often a simple fix — a bottle of water during a shift, an extra bathroom break, a chair — will allow women to stay on the job and support their families throughout their pregnancy," he said. 
Online producer Robert Harding can be reached at (315) 282-2220 or robert.harding@lee.net. Follow him on Twitter @robertharding.