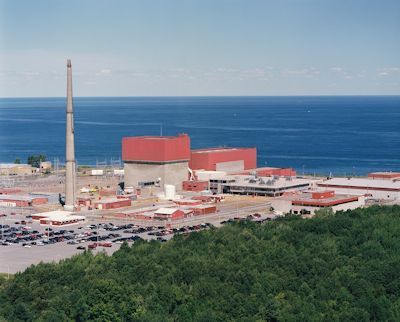 U.S. Rep. John Katko is urging two federal commissions to quickly review and approve the transfer of the James A. FitzPatrick Nuclear Power Plant in Oswego County. 
Katko, R-Camillus, sent letters to both commissions calling for the "prompt transfer" of the plant, which employs more than 600 people. 
"I join FitzPatrick employees, their families and community leaders throughout Oswego County and central New York in celebrating the news that FitzPatrick Nuclear Power Plant will remain open — yet, approval by these federal decision-makers is the final hurdle in ensuring that the plant remains operational," Katko said. 
FitzPatrick's future was in doubt after Entergy announced in November 2015 its intent to close the plant. The company cited financial conditions for the potential closure of the facility in Scriba, a town in Oswego County. 
In August, the companies announced that Exelon would acquire FitzPatrick from Entergy and continue to operate the Scriba plant. A major factor in the negotiations was the state's adoption of a Clean Energy Standard, which would provide support for struggling nuclear power plants. 
"We look forward to bringing FitzPatrick's highly skilled team of professionals into the Exelon Generation nuclear program, and to continue delivering to New York the environmental, economic and grid reliability benefits of this important energy asset," Exelon President and CEO Chris Crane said in a statement. 
But before the deal is finalized, it must be reviewed by federal regulators. Katko said he's hopeful that the commissions "will act swiftly and fairly" in its assessment of the transfer. 
"Final approval of this agreement will ensure that the hundreds of skilled, well-paying jobs remain stable and that FitzPatrick's reliable, emissions-free generating capacity is maintained," he said. 
Online producer Robert Harding can be reached at (315) 282-2220 or robert.harding@lee.net. Follow him on Twitter @robertharding.