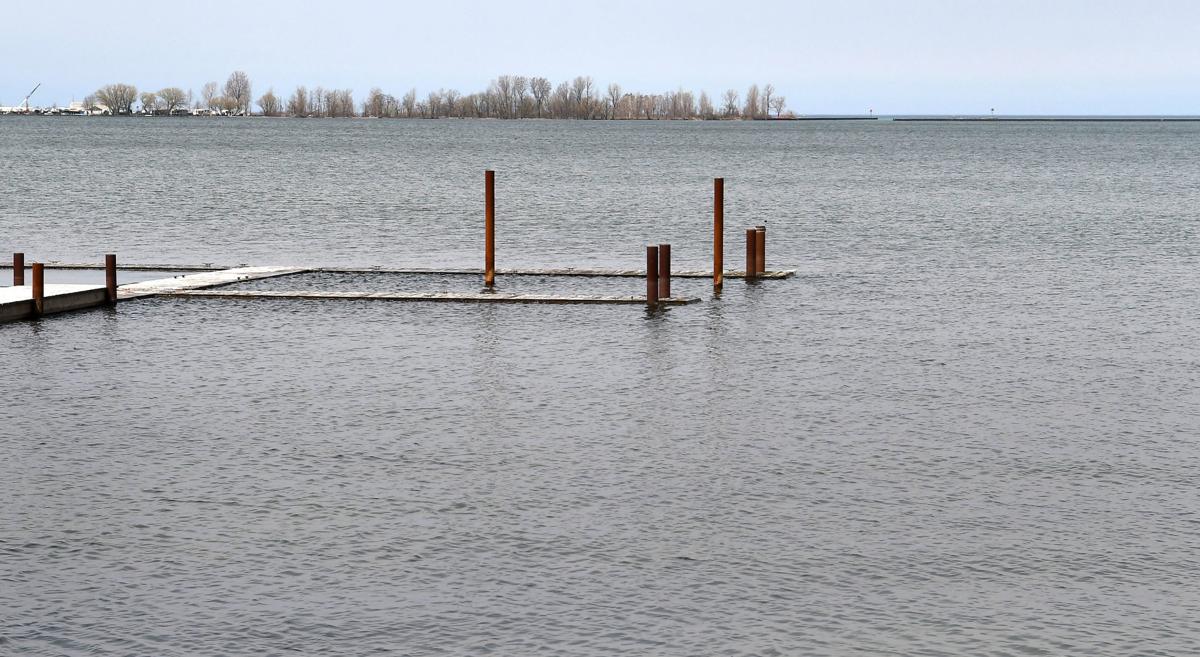 Two members of Congress representing communities along Lake Ontario believe a study could be the first step in making the shoreline more resilient.
U.S. Reps. John Katko and Joe Morelle introduced legislation this week that would authorize the Great Lakes Coastal Resiliency Study. The study would be a partnership between the U.S. Army Corps of Engineers and the eight Great Lakes states, including New York. 
Earlier this year, the U.S. Army Corps of Engineers said it was pursuing the study because it would establish an investment strategy for Great Lakes infrastructure. 
Katko, R-Camillus, and Morelle, D-Irondequoit, support the study to help Lake Ontario communities respond to rising water levels. Flooding has occurred along the lake in two of the last three years. This year, lake levels exceeded 249 feet — a new record. 
"We need to continue to provide resources to immediately address this crisis, but we must also study the long-term impact of high water levels and severe weather on the Great Lakes coastline," Katko said. "This bipartisan legislation provides the U.S. Army Corps of Engineers the necessary tools to conduct research and to analyze the economic and physical well-being of our coastal communities." 
Morelle is one of 25 original cosponsors of the bill, which is supported by 15 Democrats and 10 Republicans. Members of New York's delegation that represent districts along the Great Lakes — U.S. Reps. Anthony Brindisi, Chris Collins, Brian Higgins and Elise Stefanik — have cosponsored the measure. 
The idea of commencing a Great Lakes resiliency study isn't new. It has been discussed for years, but it hasn't advanced. A fact sheet published on the Army Corps' website in August 2017 details the benefits of the study, including identifying vulnerable areas and recommendations for improving natural and structural infrastructure. 
Katko and Morelle noted in a press release that there has been language supporting a resiliency study in past appropriations bills, but it hasn't been included in the Army Corps' work plan. 
"The U.S. Army Corps must be able to move forward with its Great Lakes Coastal Resiliency Study to ensure we are utilizing resources efficiently and effectively to better protect our communities from future storms," Morelle said. 
The legislation has been referred to the House Transportation and Infrastructure Committee. Katko is a member of the panel. 
Online producer Robert Harding can be reached at (315) 282-2220 or robert.harding@lee.net. Follow him on Twitter @robertharding.
Be the first to know
Get local news delivered to your inbox!