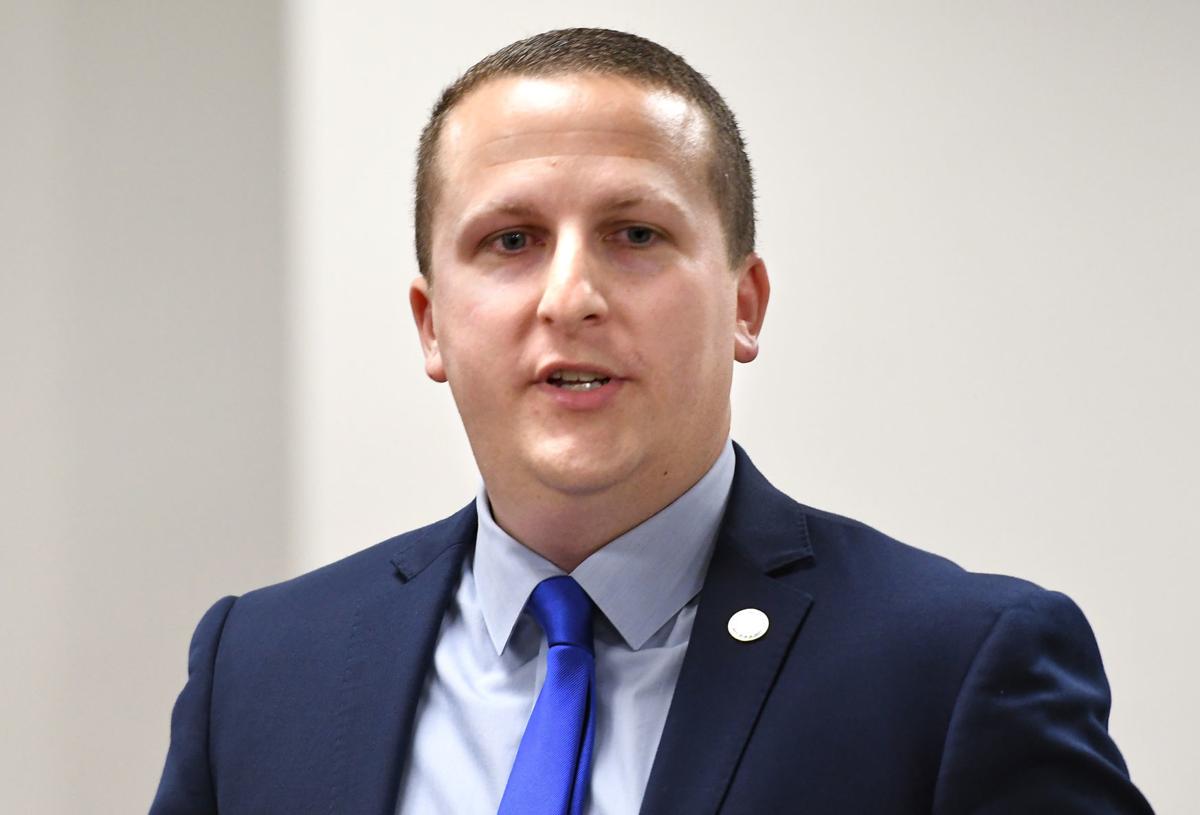 Democratic congressional candidate Roger Misso challenged Republican U.S. Rep. John Katko to hold a gun violence-focused town hall meeting while Congress isn't in session this month. 
With no plans from Katko to organize such a forum, Misso will hold his own town hall meeting on the subject. 
Misso, D-Syracuse, told The Citizen that he has scheduled a town hall meeting for 6 p.m. Wednesday, Oct. 2, at White Branch Library in Syracuse, 763 Butternut St. The discussion will focus on gun violence in central New York and the rash of mass shootings nationwide. 
"There are a lot of opinions on this topic," Misso said in an interview. "But what is needed the most is a place for us to come together and talk about it and feel heard." 
After mass shootings in California, Ohio and Texas, Misso said he "had enough." He criticized Congress for failing to address gun violence and respond to the series of mass shootings that have occurred over the last several years. 
He views the town hall meeting as an opportunity to discuss the need for gun safety legislation and hear from residents about local issues. 
"There is gun violence plaguing the streets in Syracuse as well," he said. "There are families who are hurting right now because there are homicides that have gone unsolved in our city. People have thoughts on this issue. They deserve to be heard. There is a lot of good work being done on the ground by people like Clifford Ryan with OG's Against Gun Violence that I'm here to support." 
It will be Misso's first town hall meeting since entering the 24th Congressional District race in April. He signed a Town Hall Project pledge to hold at least four town hall meetings annually if he's elected to Congress. During the interview with The Citizen, he committed to holding at least one town hall meeting each month he's in office. 
He has been critical of Katko for not holding town hall meetings. Katko held forums earlier this year on the Interstate 81 project. Last year, he held issue-focused public forums throughout the 24th district. While much of the discussion at these meetings is about one topic, there is usually time set aside for questions on other subjects. 
The last time Katko participated in an open town hall meeting was May 2017. That event was organized by CNYCentral and broadcast on its Syracuse television stations. A limited number of tickets were distributed so constituents could attend the forum at Onondaga Community College. 
Misso said his town hall meeting will be "a model to show this is what you ought to expect out of your congressman." 
"This is what you're going to expect from me at least once a month," he added. 
Online producer Robert Harding can be reached at (315) 282-2220 or robert.harding@lee.net. Follow him on Twitter @robertharding.
Be the first to know
Get local news delivered to your inbox!