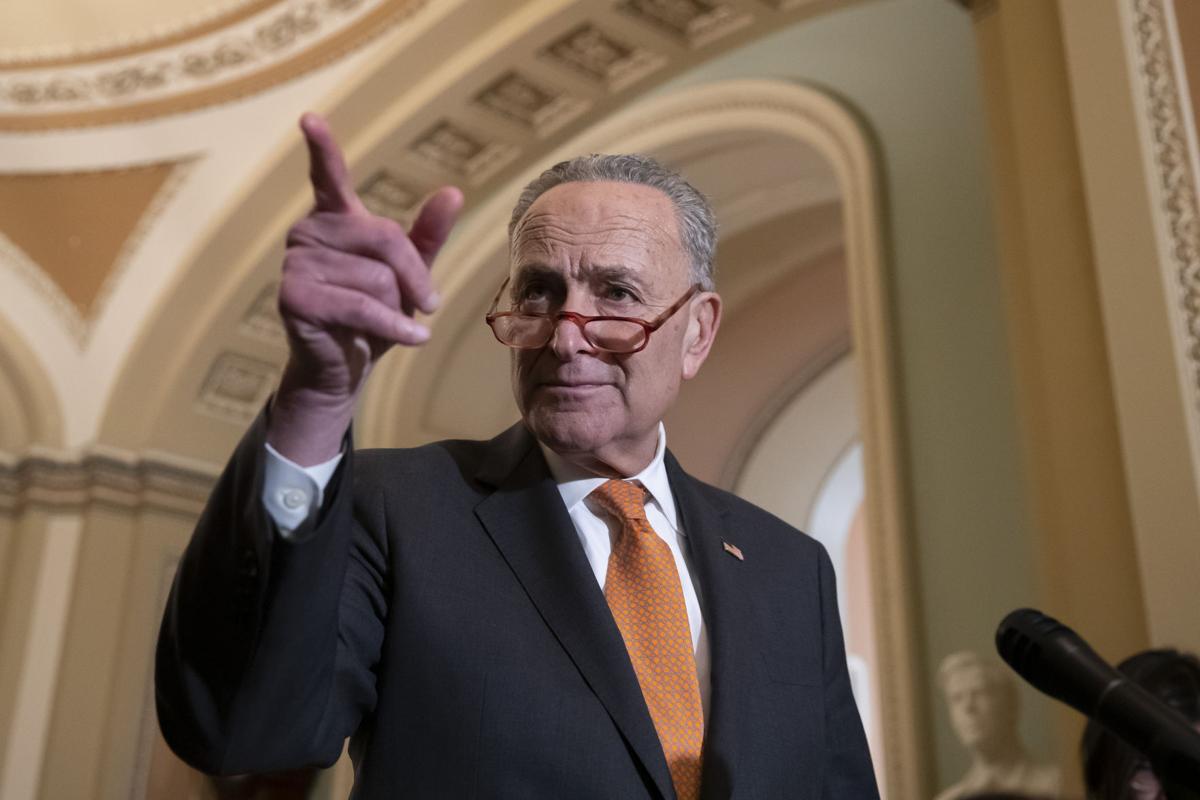 Senate Minority Leader Chuck Schumer and U.S. Sen. Kirsten Gillibrand on Sunday said they secured a provision in a major defense bill to provide up to 12 weeks of paid family leave for every federal employee. 
Federal employees would be allowed to use paid family leave for the adoption or birth of a child. Existing law allows civilian workers to use up to 12 weeks of job-protected unpaid leave. 
Schumer, D-N.Y., said the bill will benefit more than 114,000 federal employees in New York, including 5,239 in central New York, 5,161 in the Finger Lakes region and 4,978 in the North Country. 
There are more than 2 million federal employees in the U.S., according to Schumer's office. 
"The U.S. is the only industrialized nation that does not have paid parental leave. It's high time that we caught up," Schumer said in a statement. "And as the nation's largest employer, the federal government offering 12 weeks to its millions of employees across our nation and here in New York, is a step in the right direction." 
The provision will be attached to the annual National Defense Authorization Act, which establishes the Department of Defense's budget priorities for the fiscal year. Congress is close to a final agreement on the NDAA, with passage expected before the end of the year. 
You have free articles remaining.
Gillibrand, a member of the Senate Armed Services Committee, is a member of the conference committee that's worked on a final version of the NDAA. She also sponsors the FAMILY Act, a bill that would provide up to 12 weeks of paid leave for all workers. 
Gillibrand's office noted that she pushed for the provision's inclusion during the conference committee process. 
"This means that the largest employer in the country now provides basic parental leave, a huge step, and we must work to ensure that paid leave for other family emergencies will be added in the future," she said. "Paid family and medical leave is an idea whose time has come, and I will not stop fighting until every American worker has access to a real paid leave plan that's comprehensive, affordable, gender-neutral, and covers all of life's unexpected medical events." 
Paid leave for non-federal employees has been debated for years. There have been competing proposals in Congress, including Gillibrand's bill. 
President Donald Trump has made paid family leave a legislative priority, but a final agreement remains elusive. 
When lawmakers commenced NDAA negotiations, Schumer said he made paid family leave for federal workers "my very top priority." 
"I'm proud that my efforts, and the efforts of thousands of others, have helped make paid leave for federal employees a reality," Schumer added. "I will not stop fighting until this benefit is provided to all workers nationwide." 
Be the first to know
Get local news delivered to your inbox!