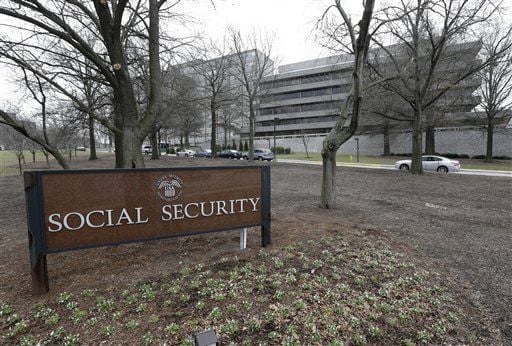 The half days on Wednesdays at Social Security offices will end in January 2020. 
The Social Security Administration will restore full day operating hours at its offices nationwide beginning Jan. 8. The agency's field offices, including offices in Geneva and Syracuse, are open 9 a.m. to 4 p.m. Monday, Tuesday, Thursday and Friday. But on Wednesday, the offices are open from 9 a.m. to noon. 
That will change in January. The offices will be open from 9 a.m. to 4 p.m. on Wednesdays. 
The Wednesday hours were changed in 2012. Over the last seven years, offices have been closed to the public Wednesday afternoons. 
"I don't want someone to come to our office at 2:30 on a Wednesday only to find our doors closed," Social Security Commissioner Andrew Saul said. 
The restoration of Wednesday afternoon hours is part of a plan to improve service within the agency. Saul also announced that Social Security will hire 1,100 employees to staff the agency's national 800 number and processing centers. 
There are 500 teleservice representatives and 100 new processing center employees being hired, according to a news release. The agency will hire an additional 500 people in late 2020. 
"The hiring of a thousand new employees to provide services through our national 800 number and an additional 100 hires to process people's Social Security benefits at our processing centers around the country are steps in the right direction in our mission to greatly improve the service we provide," Saul said. 
The administration's plan, for now, doesn't include adding more offices. Auburn had a Social Security office until it closed in 2007. There were satellite office hours at the Boyle Center, but those ended years ago. 
Online producer Robert Harding can be reached at (315) 282-2220 or robert.harding@lee.net. Follow him on Twitter @robertharding.
Be the first to know
Get local news delivered to your inbox!