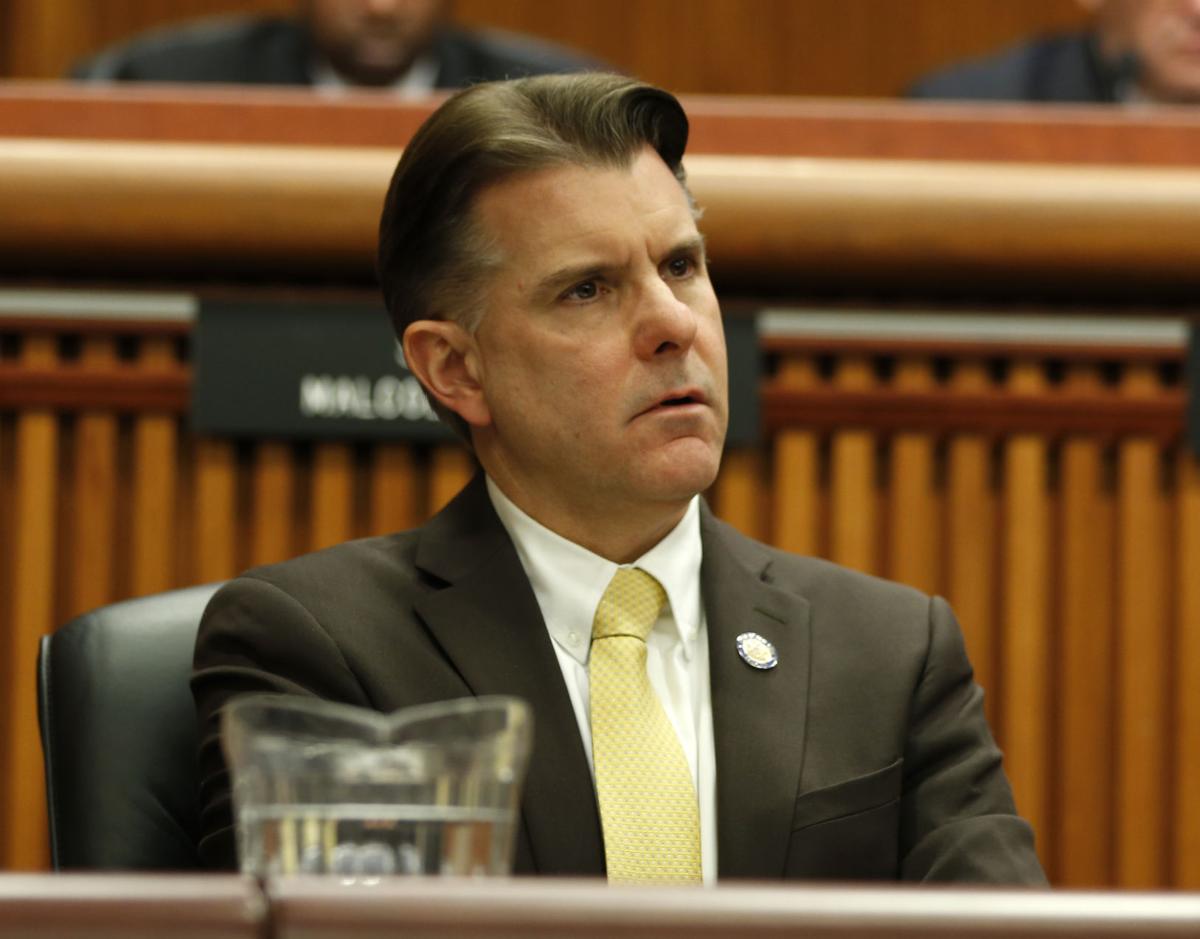 As Republicans are lining up for the opportunity to challenge Gov. Andrew Cuomo in 2018, a handful of Democrats are exploring the possibility of giving the incumbent a competition for the party's nomination. 
One of the Democrats considering a primary bid is Terry Gipson, a former state senator from the Hudson Valley. His interest in the race, he said in a phone interview with The Citizen, stems from his experience in the state Senate — he served from 2013 to 2015 — and other factors, including the small design business he owned and his work as a local government official in Rhinebeck, a Dutchess County village. 
"It's in all of those various roles that I've continued to see a state government that refuses to do what it needs to do to serve the needs of the people," Gipson said. "And certainly as a Democrat, I am continuing to be frustrated that we live in one of the bluest states in the country and our state government continues to govern as if we live in Oklahoma." 
Gipson echoes the frustrations shared by progressives that New York hasn't led on key issues, such as election reform, environmental protection, health care and public school funding. A major hurdle in achieving any of these legislative goals is the current makeup of state government. 
Democrats are in control of the executive branch and they hold a vast majority of seats in the state Assembly. In the state Senate, 32 of 63 members are registered Democrats. However, eight of them are members of the breakaway Independent Democratic Conference, which has a power-sharing deal with Republicans. Another senator caucuses with the GOP. 
There has been criticism of the Independent Democratic Conference members since the group's formation in 2011. Gipson, who served with members of the IDC, acknowledged that progressive groups have expressed frustration about the current arrangement which robs Democrats of a narrow majority in the Senate. 
Critics also point to Cuomo's lack of action in reuniting IDC members with the mainline Senate Democratic Conference. He isn't interested in helping negotiate a settlement. In July, he told reporters that he has "no power or role in forcing the marriage." 
Gipson believes one way to end the IDC is to elect a strong Democratic governor who will build a strong Democratic Party. He views the state party, which is controlled by the governor, as inefficient. Local party committees, he said, have been successful despite receiving little support from the state party. 
"Ultimately, you have to have a new leader of the Democratic Party. You have to have a new Democratic governor to achieve all of these things," he said. "That person has to be a very committed Democrat that's willing to stand on hardcore progressive Democratic principles and not budge from those things and insist that his legislators come along and support him on that." 
The IDC is one of the main reasons why Gipson is seriously considering a gubernatorial run in 2018, but it's not the only issue on his mind. 
He's heard from New Yorkers who are concerned about public school funding. Education advocates have long complained about the state school aid formula and how it's hurting schools, especially poor districts that lack resources of their own to fund programs. 
Cuomo, Gipson said, hasn't made an effort to address the funding gap for struggling schools. 
"The system needs to change," Gipson said. "The way to fund schools needs to change." 
Gipson also supports election reform. He's a proponent of automatic voter registration, early voting and open primaries. Currently, the state doesn't have automatic registration, early voting and primaries are closed to members of the respective political parties. 
To make his case for each of these proposals, Gipson recalled what happened in the 2014 gubernatorial primary. More than 574,000 Democrats voted in the three-way primary between Cuomo, Zephyr Teachout and Randy Credico. At the time, there were more than 5.4 million active Democratic voters, according to the state Board of Elections. 
Cuomo, Gipson noted, didn't win the primary because of overwhelming support from the state's Democrats. 
"He's sitting there because almost 90 percent of the registered voters didn't even vote," he said, adding that automatic voter registration, early voting and open primaries could boost turnout in New York. 
Other issues on Gipson's agenda include high incarceration rates and a sizable prison population that is "a real drag on the economy." 
Infrastructure is another high priority for him. He believes the state has fallen short in supporting infrastructure projects, whether it's the water mains in Syracuse or the subways in New York City. 
"There probably isn't a local government in this state that isn't in need of help from its state government to help to fix some type of infrastructure," he said. 
Gipson has been exploring a gubernatorial campaign for three months. He has been meeting with progressive groups across the state to discuss his ideas and collect feedback on why Cuomo should be challenged. 
So far, he's received a positive reception from activists who are tired of the status quo and want change. He expects to make a final decision soon on whether he'll formally enter the race. 
"If the answer continues to be yes, if the answer continues to be 'We'll support you,' then I'm going to do that," he said. 
Be the first to know
Get local news delivered to your inbox!