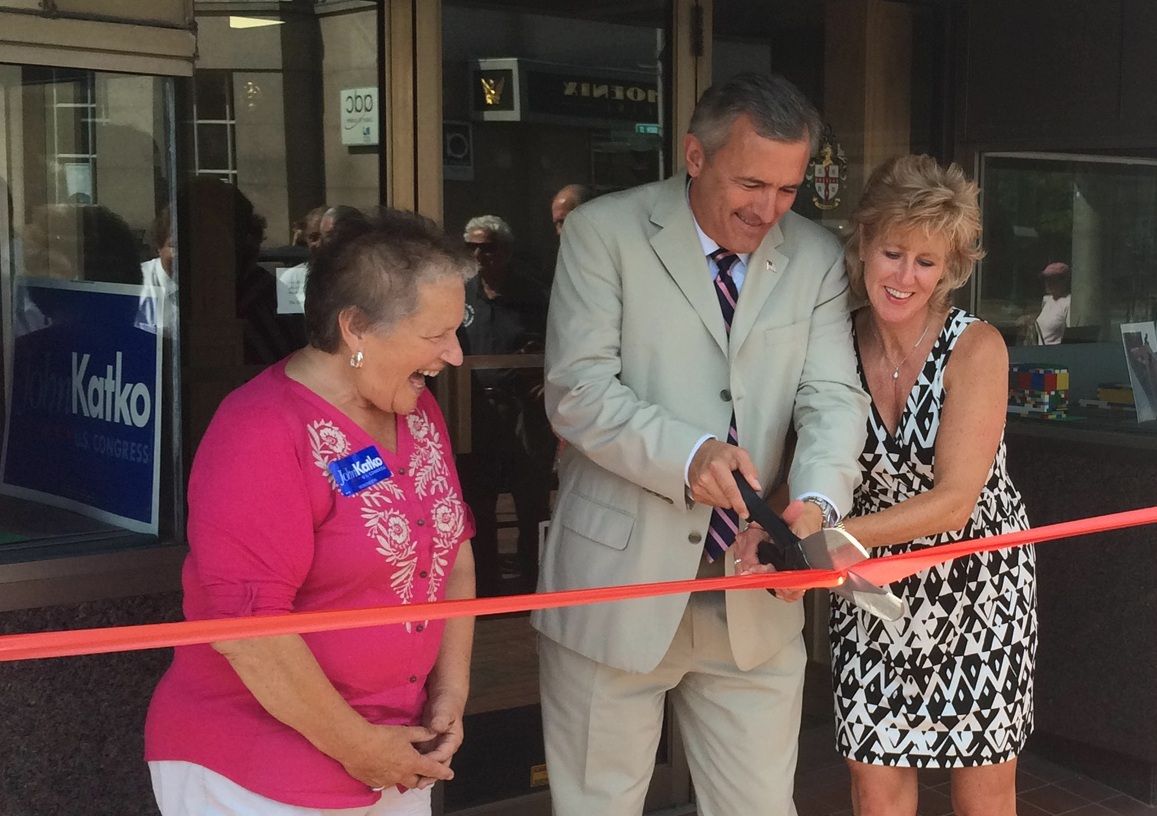 AUBURN | John Katko's campaign now has a home in Cayuga County.
Katko, R-Camillus, hosted a ribbon-cutting ceremony Friday outside of his Auburn office. The campaign headquarters, located at 71 Genesee St., is in the same building that houses the Galbato Law Firm. 
The opening of an Auburn office gives Katko's campaign a presence in the county, Cayuga County Republican Chairwoman Cherl Heary said before Katko, with help from his wife Robin, snipped the ribbon. 
With the opening of the office in Auburn, Katko said it's a commitment to Cayuga County. 
"We've been here a lot, we're going to be here a lot and after we're elected, this is going to be our home," Katko said. "I just want you folks to know that when I say I'm committed to this place, I really am." 
While Katko has just opened his Auburn headquarters, U.S. Rep. Dan Maffei's campaign has been sharing space with the New York State Democratic Committee.
The Democratic headquarters is located at 10 Seminary Avenue in Auburn. 
Katko is challenging Maffei, D-Syracuse, in the 24th Congressional District race. The district includes all of Cayuga, Onondaga and Wayne counties, plus the western portion of Oswego County.