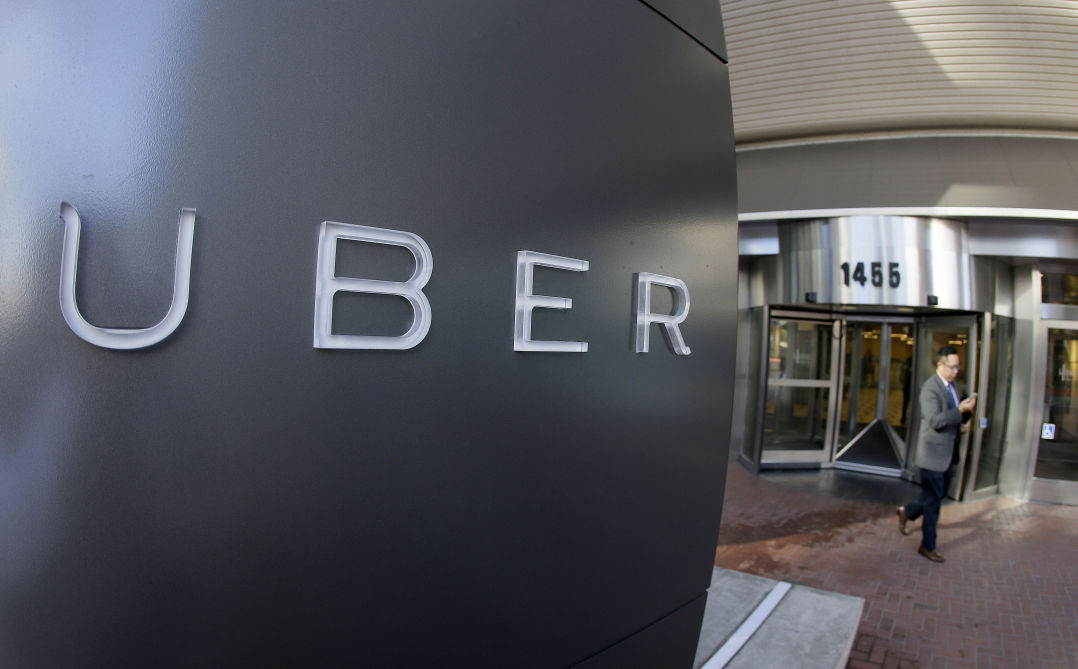 The New York State Senate overwhelmingly approved legislation Monday that would allow ridesharing companies, such as Uber and Lyft, to operate in upstate cities. 
The bill sponsored by state Sen. Jim Seward, who chairs the Senate Insurance Committee, passed by a 53-5 vote. 
Seward's bill would create a regulatory framework for ridesharing companies to operate in upstate New York. It would require drivers for Uber and other services to submit to criminal and driving history background checks. Drivers would be offered workers' compensation insurance through the existing Black Car Fund, which provides benefits to drivers in New York City. 
If you're in Auburn, Maine or Auburn, Washington, you can find an Uber driver and get around…
The measure also calls for the adoption of zero tolerance alcohol and drug policies and non-discrimination standards. A transportation network company accessibility task force would be established to address concerns raised about whether individuals with disabilities are able to utilize Uber and other ridesharing companies. 
A major difference between the Senate Republicans' bill and Gov. Andrew Cuomo's proposal is the tax rate for using Uber and other ridesharing companies. Cuomo's budget included a tax of 5.5 percent on rides. The Republicans want a 2 percent tax and would exempt rides from the state's 4 percent sales tax. 
Under the GOP's plan, the revenue from the 2 percent ridesharing tax would be used to make infrastructure investments. 
"Business executives, college students and everyone in between utilize ridesharing apps when visiting cities around the nation and upstate New York riders should not be left at the curb," Seward, R-Milford, said in a statement. "This bill delivers economic, environmental and public safety benefits and is long overdue." 
Senators from both parties spoke out in support of the bill on the Senate floor Monday. State Sen. Tim Kennedy, a western New York Democrat, said Buffalo is the largest city in the U.S. where ridesharing isn't available. 
"The fact that ridesharing services doesn't exist to this point is unacceptable and it has to change," he said. 
State Sen. Rich Funke, a Rochester-area Republican, noted that his region is home to 11 colleges and ridesharing services are important to young people. 
"Ridesharing will mean more jobs, safer roads and better transit options for my community and those like it across upstate," Funke added in a statement. 
Critics of the bill dismissed it as a "waste of time."
The Upstate Transportation Association, which has spoken out against proposals to allow ridesharing outside of New York City, blasted the Senate's proposal and referred to it as a one-house bill. 
John Tomassi, president of the UTA, said the Senate's bill doesn't include a fingerprint background check requirement. The senators who supported the measure, he said, "have gone soft on public safety, tarnished their legislative records and capitulated to Uber's high-priced lobbyists."
Gov. Andrew Cuomo had a message for western New Yorkers during his latest State of the State…
The bill was more of a symbolic vote, since the Assembly will have its own proposal and Cuomo has already released his own. It's likely that the ridesharing legislation will be part of state budget negotiations. 
While groups like the UTA have expressed concerns about the proposals currently being considered, most legislators want to move forward with ridesharing in upstate. 
State Sen. Pam Helming, whose district includes a portion of Auburn and several towns in Cayuga County, said ridesharing could benefit the Finger Lakes region and rural areas in upstate. 
"This was certainly an important issue for people living in my district, and I am pleased that we are able to respond to their needs with the passage of this legislation," she said.