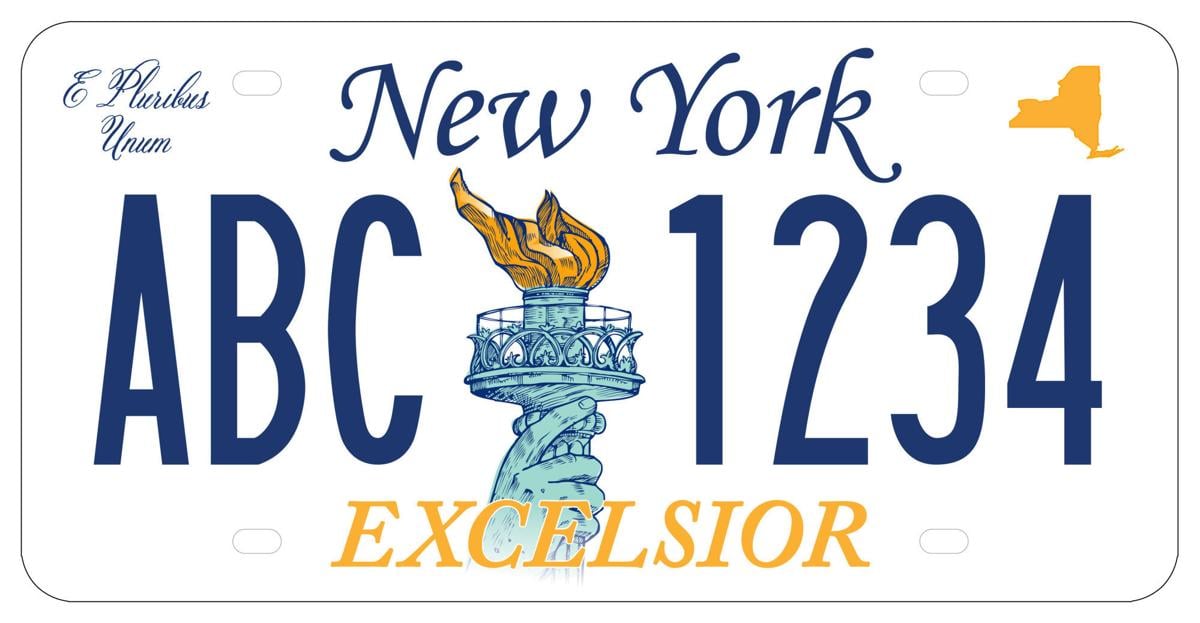 The details were tucked inside a press release distributed by Cuomo's office Monday. The new license plates will be available in April 2020 and the state will launch a replacement program. Over the next two years, motorists with license plates that are at least 10 years old will be issued new plates when they renew their vehicle's registration. 
The $25 license plate replacement fee will be added to the cost of the vehicle's registration renewal. For an additional $20, vehicle owners can keep their current license plate number. 
Cayuga County Clerk Sue Dwyer thinks the state's mandated license plate replacement program is a "money grab."  
"This fee is absolutely unnecessary, and they are making New York state drivers pay for their bad business deals with their vendor," Dwyer said in a statement. "It is unfair to have drivers pay up to $45 to correct a mistake that the state government made in the first place." 
That mistake is the defective license plates the state has been replacing for free. There have been numerous complaints about the plates bubbling and peeling. In severe cases, the plates become illegible. 
Cuomo's office said the new plates will replace the Empire Blue and White plates, many of which are at least 10 years old. The state Department of Motor Vehicles will stop issuing the Empire Gold plates when the new plates are available. 
New York will have a new official license plate in 2020, and the state's residents will sele…
For Dwyer and Oswego County Clerk Michael Backus, the new license plate replacement program poses another challenge: Meeting customer demand at local DMVs. 
Backus said in an interview Wednesday that the DMVs are already facing a rush of customers needing to meet federal REAL ID guidelines by October 2020. The state's license plate replacement program will add to that workload. 
But DMVs won't have more resources to assist customers. Backus noted that local DMVs keep 12.7% of transactions, including license plate fees. That percentage hasn't changed in at least two decades. 
"We're going to be the centerpiece for everybody to vent frustration and get through this process," Backus said. "It's going to be a real challenge for our staffs to have to manage that." 
Backus also expressed displeasure with how the license plate redesign and replacement program was announced. The clerks that run DMVs learned about the new plates when the governor's office sent out its news release Monday. There wasn't advance notice of the plate mandate. 
"I'm glad that we're going to pick our license plate design, but I think a little more communication would've helped this entire process," he said. 
Online producer Robert Harding can be reached at (315) 282-2220 or robert.harding@lee.net. Follow him on Twitter @robertharding.
Be the first to know
Get local news delivered to your inbox!