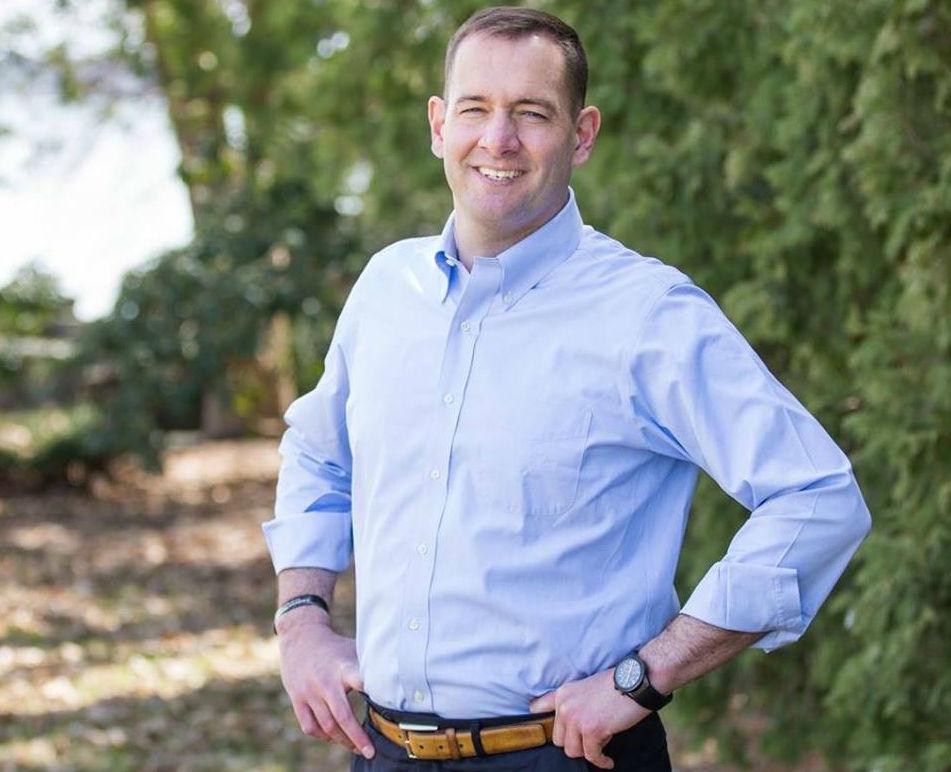 The video, titled "Mission," features Conole and members of his family. There are biographical details about the Syracuse Democrat — he graduated from the U.S. Naval Academy and served in the Iraq War — and his extended family's presence in central New York. 
Conole's grandfather, Patrick Corbett, is the only Democrat ever elected Onondaga County sheriff. One clip in the video shows Conole standing in front of the Onondaga County Justice Center, which is named in Corbett's honor. 
While Conole continues to serve as a Navy reservist, he said in the video that he's running for Congress because of an "urgent mission": To fight for central New York's middle class. He offered a summary of his platform, which includes the belief that health care is a right. He wants to reduce student loan debt, advocate for clean energy and invest in infrastructure. 
To address those issues, though, he believes campaign finance reform is needed. He highlighted donations made by the health insurance and pharmaceutical industries to President Donald Trump and congressional Republicans. Both industries are among the largest donors to Democratic and Republican members of Congress. 
"I'll never take a dime of corporate PAC money ever because the only one I'll ever work for is you," Conole said in the video. 
Conole has emphasized his strategy of raising money from individuals, especially small donors. In the first four days of his campaign, he raised more than $100,000. 
There are three Democrats in the 24th district race. Along with Balter and Conole, Roger Misso is a candidate for the party's nomination. Misso, who now lives in Syracuse, grew up in Red Creek on the Cayuga-Wayne county line. Like Conole, he's a graduate of the U.S. Naval Academy. 
The candidates entered the race in April — five months after the 2018 general election and 14 months before the 2020 primary election. The 24th district is a top Democratic target in next year's election. 
Katko, R-Camillus, is viewed by Democrats as a vulnerable incumbent. He won re-election by five percentage points over Balter in 2018. It was his closest race in three congressional campaigns. 
The Democratic Congressional Campaign Committee identified Katko as a 2020 target and added him to a "retirement watch list," despite the Republican congressman's public comments that he intends to seek a fourth term. 
Be the first to know
Get local news delivered to your inbox!