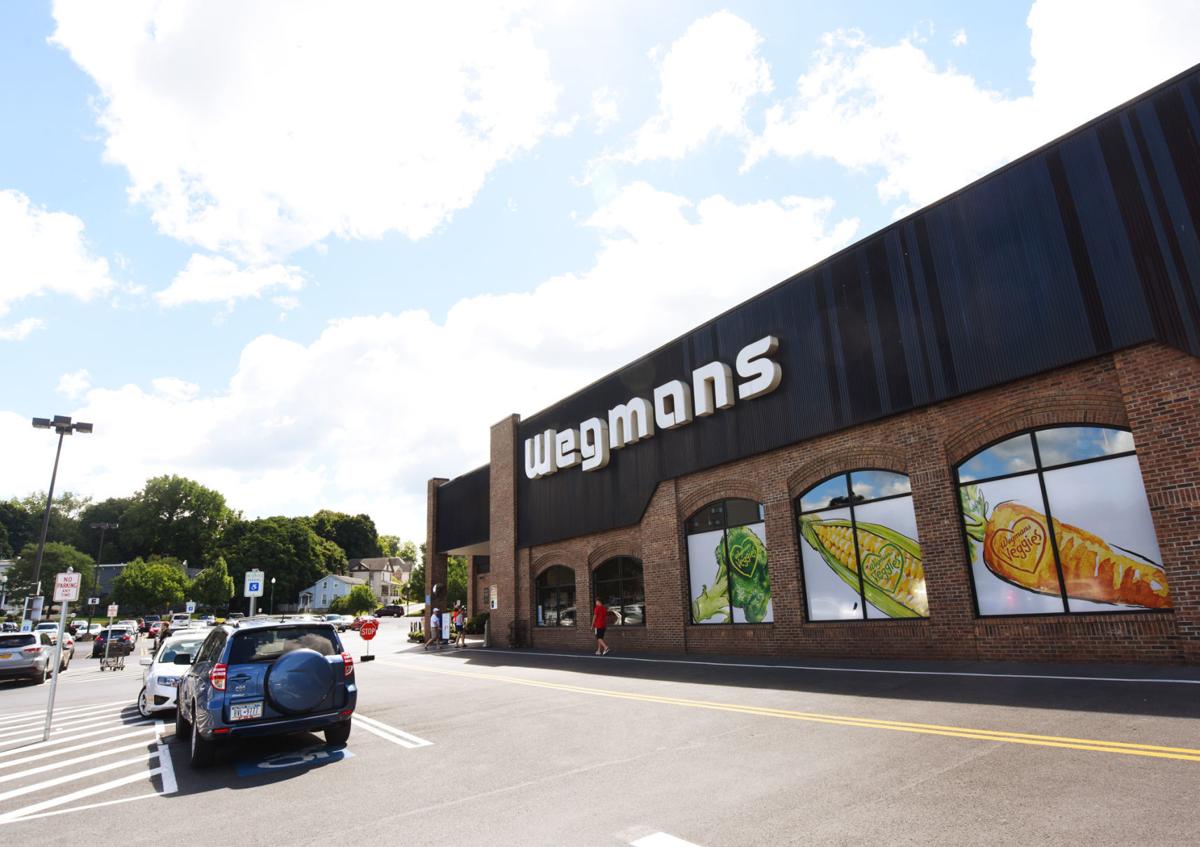 By the end of this year, Wegmans will no longer have plastic grocery bags in its 98 stores. 
The Rochester-based supermarket chain plans to eliminate single-use plastic bags from its stores ahead of the state ban that begins in March 2020. Gov. Andrew Cuomo signed legislation Monday making New York the second state to ban carryout plastic bags. 
"We want to get out ahead of this because we have a lot to learn from our customers about how we can help them make the shift to reusable bags, which are far better than paper bags for the environment," said Jason Wadsworth, Wegmans' packaging and sustainability manager. 
The plastic bag ban was part of the 2019-20 state budget passed by lawmakers April 1. The ban exempts certain plastic bags, such as bags used for meat and produce. 
The legislation includes an optional paper bag fee. Cities and counties may impose a 5-cent fee on paper bags. Sixty percent of the funds collected would be added to the state Environmental Protection Fund. The remaining revenue would be provided to local governments that opt to charge a paper bag fee. 
At a signing ceremony on Long Island Monday, Cuomo called the bag ban "a minor inconvenience." 
"In the scope of life, it is such a trivial thing to do, especially when it's doing such damage," Cuomo said. He noted that New Yorkers use 23 million plastic bags annually. 
Wegmans' decision to remove plastic grocery bags ahead of the ban was part of an announcement Monday about the company's goal to reduce plastic packaging in its stores. The chain wants to reduce plastic packaging by 2 million pounds this year and 10 million pounds by 2024. 
The elimination of plastic grocery bags isn't part of the reduction goal. 
Wegmans already replaced plastic stir sticks and straws with renewable alternatives in the first quarter of the year, according to a press release. The company plans to replace other plastic packaging with renewable fiber materials and is partnering with the Rochester Institute of Technology's Center for Sustainable Packaging to identify other "packaging innovations." 
Over the last five years, Wegmans has reduced plastic packaging in its stores. Containers at supermarket food bars are recyclable and use 40 percent less plastic. Boxes for cakes and doughnuts are made with 100 percent recyclable paper. Stores replaced the plastic domes used for rotisserie chickens with pouches that use 75 percent less plastic. 
"Since putting a major focus on sustainable packaging in 2015, we've made great progress and have picked up a good deal of momentum," Wadsworth said. "But with the aggressive goal we've set, momentum alone isn't enough. We need to kick it into high gear." 
The sustainable packaging initiative, Wegmans' Zero Waste program, began at the company's Canandaigua store in 2016. It's now in place at 30 stores. More will be added to the program in the future. 
Online producer Robert Harding can be reached at (315) 282-2220 or robert.harding@lee.net. Follow him on Twitter @robertharding.
Be the first to know
Get local news delivered to your inbox!