The counting of absentee and affidavit ballots usually occurs a week after Election Day, but that process is different this year due to changes in New York election law. 
Katie Lacey, the county's Democratic elections commissioner, said Thursday the county Board of Elections won't begin its absentee and affidavit ballot counting until Nov. 19 — two weeks after Election Day and nearly a month after the start of early voting. 
John Conklin, a state Board of Elections spokesman, explained that with early voting and the new in-state transfer law, counties are required to compare absentee and affidavit ballots with other counties in New York to ensure there weren't double votes. It's also used to check if someone claimed they moved that they were registered in another county. 
"These procedures are new and must be completed before any county can complete the canvass of affidavit and absentee ballots," Conklin said. "The statewide match will occur over the weekend of (Nov. 16-17). Counties can then complete the canvass of their ballots after that." 
The checking of absentee and affidavit ballots means a handful of close races in Cayuga County won't be decided for at least another couple of weeks. 
In the race for Auburn City Council, incumbent Democrat Jimmy Giannettino and Republican challenger Tim Locastro received the most votes during early voting and on Election Day. However, Locastro leads another incumbent Democrat, Dia Carabajal, by 29 votes. 
You have free articles remaining.
As of election night, there were 296 absentee ballots returned to the county Board of Elections. There were 437 absentee ballots requested, according to the board. The ballots needed to be post-marked by Tuesday and arrive to the board by Wednesday, Nov. 13. 
The absentees and affidavits will decide the the race to represent the Cayuga County Legislature's 14th district. Legislator Michael Didio, a Republican, leads Democratic challenger Gwen Webber-McLeod by one vote, 560-559. There were 144 absentees issued to 14th district voters. The winner of that race will determine which party controls the county Legislature.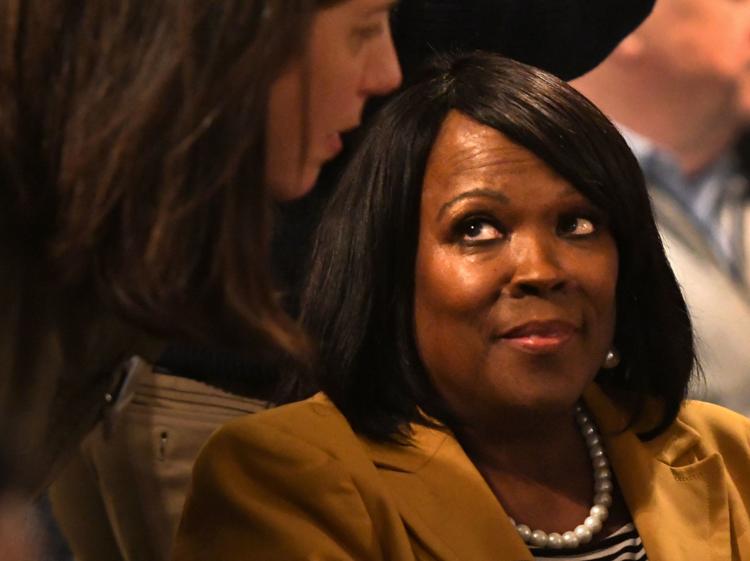 Absentees will also decide the outcome of the District 10 race, although it appears Democratic candidate Heidi Nightengale is the winner. She leads Republican candidate Ed Darrow by 26 votes, 349-323. There were 43 absentee ballots issued, which means — if they are all returned — that Darrow would need to receive 35 of the votes to win. 
Lacey noted there are some town-level races that will be decided by the absentee ballot count. 
The county elections board usually counts the absentee ballots for the close races first, Lacey said. But she and Cherl Heary, the county's Republican elections commissioner, haven't discussed how they will proceed once the state is done checking the absentee and affidavit ballots. 
"We can't do anything until Nov. 19," Lacey said. 
Online producer Robert Harding can be reached at (315) 282-2220 or robert.harding@lee.net. Follow him on Twitter @robertharding.