President Joe Biden's nominees to the governing board of the U.S. Postal Service pledged Thursday to rebuild trust with the American public th…
LONDON (AP) — The Bank of England published on Thursday a series of communications showing Britain's former prime minister, David Cameron maki…
ATLANTIC CITY, N.J. (AP) — As it turns out, the $100 million indoor water park that Philadelphia developer Bart Blatstein is pursuing at a for…
Stocks turned lower Thursday following a report saying President Biden will propose a hefty tax increase on the gains wealthy individuals reap…
SILVER SPRING, Md. (AP) — Consumer Reports said Thursday it was able to easily trick a Tesla into driving in the car's Autopilot mode with no …
ANKARA, Turkey — Turkey's health minister says the rate of the spread of COVID-19 infections in the country has slowed, despite the 16th conse…
VIDRA, Romania (AP) — In the trash-strewn slums of Sintesti, less than 10 miles from Romania's capital, Mihai Bratu scrapes a dangerous living…
WASHINGTON (AP) — Climate. Climate. Macron. Macron again. Beep. Beep. Beep. Can someone please tell Vladimir Putin he's on live? Mr. President…
THE HAGUE, Netherlands (AP) — Dutch caretaker Prime Minister Mark Rutte on Thursday defended his decision to ease his country's lockdown next …
Fortunes come from tech companies including WhatsApp, Snapchat, and Facebook, though technology isn't the only way to strike it rich.
MINNEAPOLIS (AP) — An internal investigation has found that the Environmental Protection Agency mishandled its oversight of permits for what w…
WASHINGTON (AP) — A group of Senate Republicans on Thursday unveiled a public works proposal with a much smaller price tag and a narrower defi…
MOSCOW (AP) — Russian President Vladimir Putin hosted his Belarusian counterpart on Thursday for talks on closer integration between the two e…
WASHINGTON (AP) — This week's climate change summit features lots of talk from different nations about their goals for reducing carbon emissio…
WASHINGTON (AP) — A unanimous Supreme Court on Thursday cut back the Federal Trade Commission's authority to recover ill-gotten gains, overtur…
MADISON, Ala. (AP) — The leader of a north Alabama minor league baseball team announced Wednesday that he is leaving, less than two weeks befo…
McLEAN, Va. (AP) — Mortgage rates fell for the third straight week, dipping below 3% for the first time in two months.
Sales of previously occupied U.S. homes fell for the second consecutive month in March because there are so few on the market, and the fierce …
Leading up to College Decision Day on May 1, high school seniors and others planning to start college this fall are making their final decisio…
The needs of Black women and girls have become a focus of philanthropic efforts as major donors seek to narrow a racial wealth gap and address…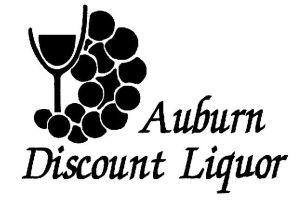 Auburn Discount Liquor & Wine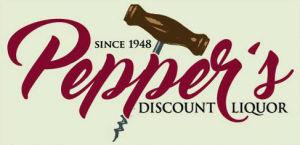 LONDON (AP) — Jaguar Land Rover said Thursday it's suspending production at two U.K. factories, becoming the latest automaker to fall victim t…
The SEC is proposing an accounting change that could dramatically impact reported financial results.
NEW YORK (AP) — Confronted with rare cases of blood clots potentially linked to Johnson & Johnson's COVID-19 vaccine, U.S. health official…
The stock market is a constellation of exchanges where securities like stocks and bonds are bought and sold. In the United States, "the stock …
HONOLULU (AP) — Maui Mayor Michael Victorino has vetoed a bill that would have applied stricter regulations to a state program that offers dev…
ANKARA, Turkey (AP) — Turkish prosecutors launched an investigation into a cryptocurrency exchange Thursday over allegations it may have defra…
A financial planner helps you chart a course for your financial life, from budgeting and saving, to minimizing your tax burden and leaving a f…