WASHINGTON (AP) — The Senate on Thursday narrowly confirmed the nomination of Christopher Waller for the Federal Reserve's Board of Governors,…
LOS ANGELES (AP) — Hillary Rodham Clinton and her daughter, Chelsea, are forming a film production company that they say will tell the stories…
BOSTON (AP) — IBM security researchers say they have detected a cyberespionage effort using targeted phishing emails to try to collect vital i…
VIENNA (AP) — OPEC and a group of allied countries including Russia agreed Thursday to increase oil production by 500,000 barrels per day from…
NEW YORK (AP) — In the most seismic shift by a Hollywood studio yet during the pandemic, Warner Bros. Pictures on Thursday announced that all …
GENEVA (AP) — Nestle, the world's biggest food company, said Thursday that it will spend 3.2 billion Swiss francs ($3.6 billion) over five yea…
WASHINGTON (AP) — U.S. long-term mortgage rates edged lower this week, reaching record lows for the 14th time this year against the backdrop o…
NEW YORK — The U.S. has reached daily coronavirus records with more than 3,100 deaths and 100,000 hospitalizations
NEW YORK (AP) — U.S. stocks are inching further into record heights Thursday, as Wall Street continues to coast following its rocket ride on h…
WASHINGTON (AP) — The Senate on Thursday narrowly confirmed the nomination of Christopher Waller for the Federal Reserve's Board of Governors,…
NEW YORK (AP) — Donations on Giving Tuesday, an 8-year-old campaign to get people to give money to charities, rose 25% from last year, organiz…
LOS EBANOS, Texas (AP) — The U.S. government has been trying to take Pamela Rivas' land for a border wall since before Joe Biden was vice president.
BEIJING (AP) — A Chinese lunar probe lifted off from the moon Thursday night with a cargo of lunar samples on the first stage of its return to…
HONOLULU (AP) — A couple was arrested at a Hawaii airport for traveling on a flight from California despite knowing they were infected with CO…
THESSALONIKI, Greece (AP) — A city in northern Greece hard hit by the coronavirus pandemic said Thursday it will scrap plans to set up Christm…
RIO DE JANEIRO (AP) — Brazil's economy grew 7.7% in the third quarter of the year from the previous three months, the national statistics inst…
WASHINGTON (AP) — The No. 2 House Democrat told colleagues Thursday morning that the chamber won't adjourn for the year without delivering at …
MADISON, Wis. (AP) — Wisconsin is ready to begin distributing coronavirus vaccines by mid-December, when it hopes to receive nearly 50,000 dos…
SANTA FE, N.M. (AP) — New Mexico's child welfare agencies on Thursday will jockey with other state departments for slim funding as they presen…
LONDON (AP) — Facebook said Thursday it will start removing false claims about COVID-19 vaccines, in its latest move to counter a tide of coro…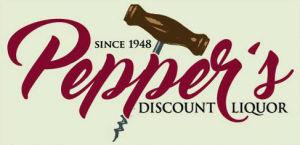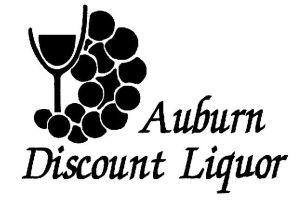 Auburn Discount Liquor & Wine
NEW DELHI (AP) — The Indian government and protesting farmers reported some progress in talks Thursday and agreed to meet again over the weeke…
SILVER SPRING, Md. (AP) — The U.S. services sector, where most Americans work, registered its sixth consecutive month of expansion in November.
WASHINGTON (AP) — US services sector index ticks down to 55.9 reading in November, but it's still expanding.
MIAMI (AP) — Brad Six becomes Santa Claus, pulling his black boots over his red pants in the office of a Miami outdoor supply company. It's ho…
PRAGUE (AP) — The Czech government cleared stores, shopping malls, restaurants, bars and hotels to reopen Thursday, easing some of the most re…
You don't have to be rich to retire a millionaire, but you do need to be strategic.
The Federal Housing Finance Authority (FHFA) and Department of Housing and Urban Development (HUD) announced on Dec. 2 it will extend its fore…