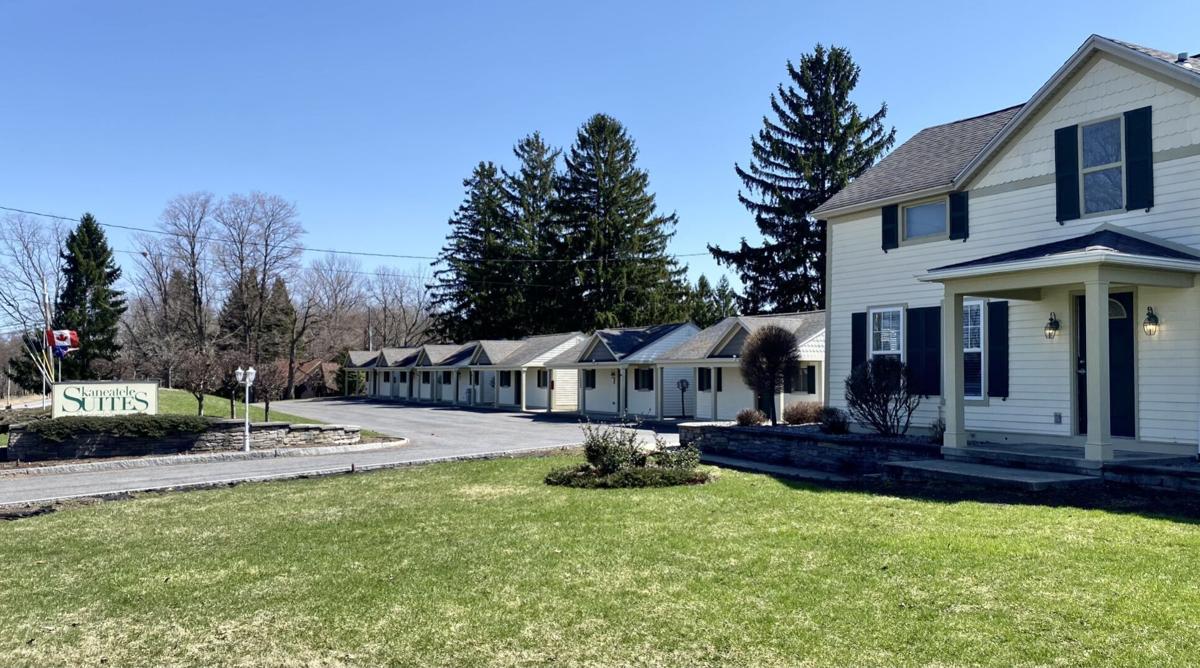 About two years before it will open an 88-room hotel in the town of Skaneateles, a Syracuse developer has purchased two more lodging options in the area.
Woodbine Hospitality Group has purchased the bungalows and boutique hotel of Skaneateles Suites, according to the developer's chief operating officer, Tom Fernandez. The 12 bungalows sit on East Genesee Street Road (Route 20) in Sennett with a cottage house and office that were also part of the purchase. The six-room boutique hotel is located on Fennell Street in the village of Skaneateles.
According to Cayuga and Onondaga county property records, Woodbine purchased the bungalows for $981,500 and the boutique hotel for $348,400 from the Feldmann family, who opened Skaneateles Suites in 2000 after purchasing and renovating the rundown Anchor Motel. The 2020 full market value of the bungalows is $946,200 and that of the boutique hotel is $390,000.
Fernandez told The Citizen that Woodbine will retain the staff of both the bungalows and the boutique hotel, as well as the "Skaneateles Suites" name. The developer will make some minor upgrades to the properties, but currently has no plans for any major renovations. Fernandez said people who stay at either site will probably not even notice the change in ownership. 
Woodbine made the purchase as it moves forward on plans to build an 88-room lodge across from Hill-Rom (formerly Welch Allyn) on State Street Road in the town of Skaneateles. Due to the COVID-19 pandemic, its opening has been delayed at least a year from the developer's original plan of spring 2022. Fernandez said Woodbine hopes to begin site work later this year.
The bungalows and boutique hotel will complement Woodbine's new lodge because each will attract different customers, Fernandez continued. The bungalows will attract drive-up travelers, and the touchless experience it offers will be especially appealing as the pandemic continues. But as events like weddings come back, he sees the more conventional hotel experience doing the same.
Whether it's travelers who want a nice night in the village or friends and family who want a floor at the lodge for a wedding, Woodbine plans to offer every kind of stay in Skaneateles.
"We like this market," Fernandez said. "So this one really fit the mold for us to dip our toe into the market prior to building the lodge."
Gallery: Plans for Woodbine Hospitality Group's Skaneateles hotel