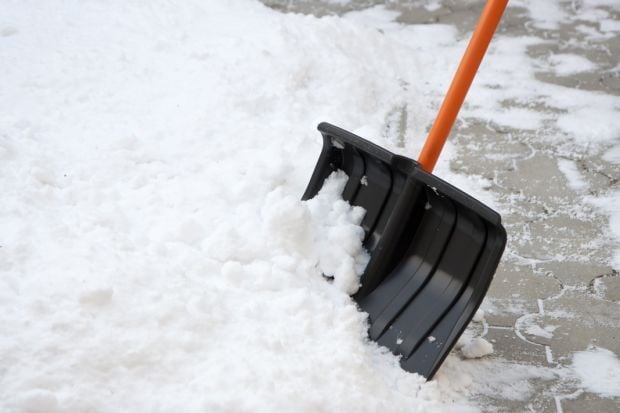 The following weather-related closings, cancellations and delays have been reported for the Cayuga County area:
Auburn schools: Closed Tuesday, Feb. 2
Cato-Meridian schools: Switching to remote learning for Tuesday, Feb. 2
Cayuga Economic Development Agency: Closing at noon Tuesday, Feb. 2. Staff be reached via email or phone. Contact list at cayugaeda.org/about/staff.
Cayuga Community College: Courses and services on Auburn campus will only be available virtually on Tuesday, Feb. 2. Campus is closed to students, and employees are encouraged to work virtually from home. Students and employees should reschedule COVID-19 tests for later this week. Classed on Fulton campus switching to all-virtual at 3 p.m. Tuesday, Feb. 2.
Cayuga County Senior Nutrition Program: Closed Tuesday, Feb. 2
Cayuga-Onondaga BOCES: Closed, Tuesday, Feb. 2
CAP Cayuga/Seneca: Head Start Site II closed Tuesday, Feb. 2
Chemung Canal Trust Co.: All locations opening at noon Tuesday, Feb. 2
Jordan-Elbridge schools: Closed Tuesday, Feb. 2
Moravia schools: Switching to remote learning for Tuesday, Feb. 2
Port Byron schools: Closed Tuesday, Feb. 2
Seymour Library: Closed Tuesday, Feb. 2
Skaneateles: Closed Tuesday, Feb. 2
Skaneateles Library: Closed Tuesday, Feb. 2
Southern Cayuga schools: Closed Tuesday, Feb. 2
Tompkins Trust Co.: All locations opening at 11 a.m. Tuesda, Feb. 2
Union Springs schools: Closed Tuesday, Feb. 2
Weedsport schools: Closed Tuesday, Feb. 2
Wells College: Closed Tuesday, Feb. 2