Week 11: Indianapolis Colts 41, Buffalo Bills 15
Where: Highmark Stadium, Orchard Park
Plays of the game: Jonathan Taylor scored five touchdowns, four rushing and one receiving, as the Colts obliterated the Bills, who committed four turnovers.
For the record: Bills 6-4; Colts 6-5. The Bills fall into second place in the AFC East, a half-game behind New England (7-4).
Taylor, the league's leading rusher, scored on a 3-yard run and a 23-yard catch in the first quarter, a staggering development considering the Bills had allowed just six points in the first quarter all season.
Buffalo, trailing 14-0, answered early in the second quarter, with Stefon Diggs grabbing a 6-yard touchdown pass from Josh Allen to cap an 11-play drive and chop the deficit in half.
But penalties and turnovers short-circuited any hope of a comeback, with the Colts adding 10 points in 17 seconds in the final minutes of the first half.
If there were boos in the stadium, they positively rained down on Twitter.
Taylor also scored rushing touchdowns from the 2-, 10- and 1-yard lines.
The five touchdowns set the record for most TDs against the Bills in a game. Five players had scored four TDs; Randy Moss was the most recent in November 2017 when he was with New England. The four rushing touchdowns tie the record. 
According to NFL Research, Taylor's five touchdowns against the Bills equal the number of touchdowns by all other running backs combined against the Bills. Derrick Henry from the Titans had three. 
• Jonathan Taylor, Colts: 32 carries, 185 yards, four TDs; three catches, 19 yards, TD
• Josh Allen, Bills: 21 of 35, 209 yards, two TD, two INT
• Stefon Diggs, Bills: Four catches, 23 yards, two TDs
Largest deficit: The Bills trailed 14-0 in the first quarter, 24-7 at halftime and 38-7 in the third quarter, each setting the largest deficit of the season.
Buffalo trailed by as many as 10 points in the season opener against Pittsburgh. 
Snapped: Tyler Bass' streak of 16 consecutive made field goals ended when his 57-yard attempt bounced off the right upright at the end of the first half. The field goal would have matched a career long. Bass also missed a 49-yard attempt wide left in the third quarter.
Bills down three starters: A.J. Klein started his second consecutive game at middle linebacker in place of Tremaine Edmunds, who remained out with a hamstring injury.
Defensive tackle Star Lotulelei missed his second consecutive game on the reserve/Covid-19 list.
Right tackle Spencer Brown also missed the game on the reserve/Covid-19 list. The starting offensive line, from left: Dion Dawkins, Ike Boettger, Mitch Morse, Cody Ford, Daryl Williams.
Next up: Bills at New Orleans Saints, 8:20 p.m. Thursday
Photos: Colts dominate Bills in first half
Tough break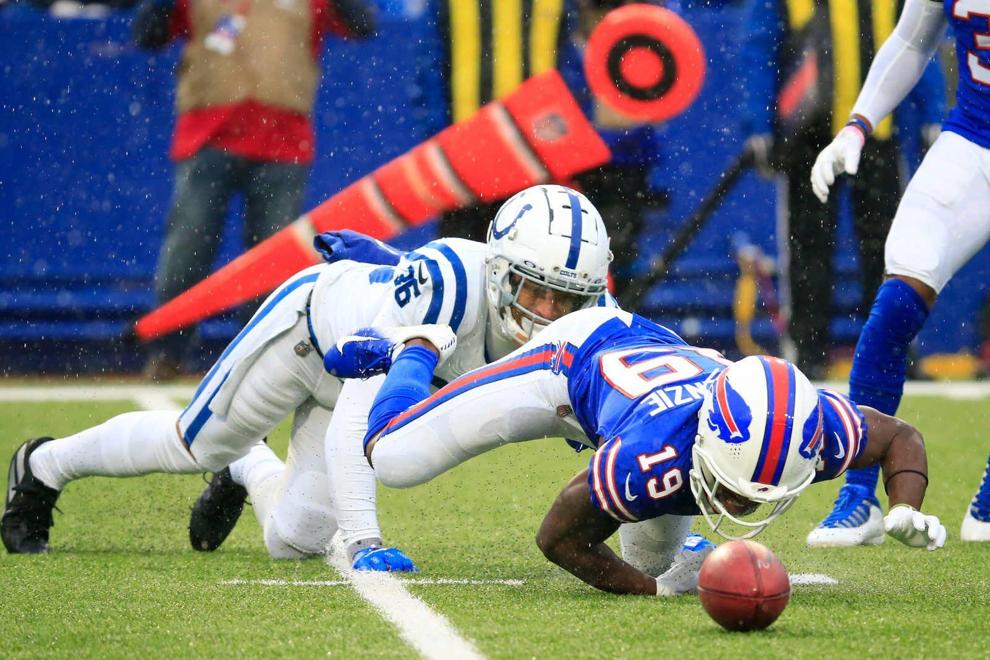 Picture perfect celebration
Diggs scores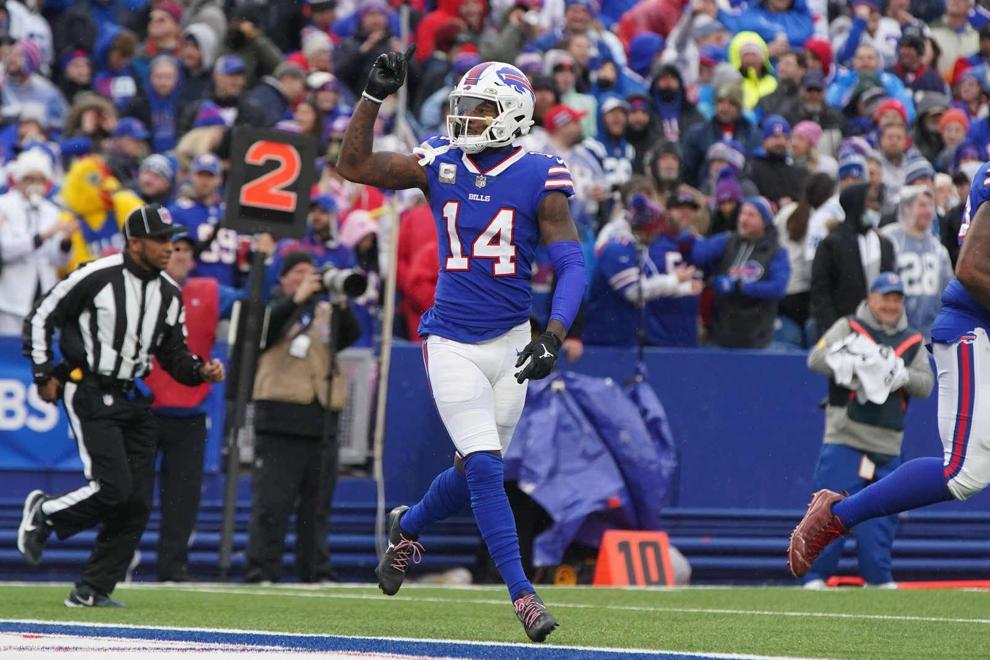 Upper deck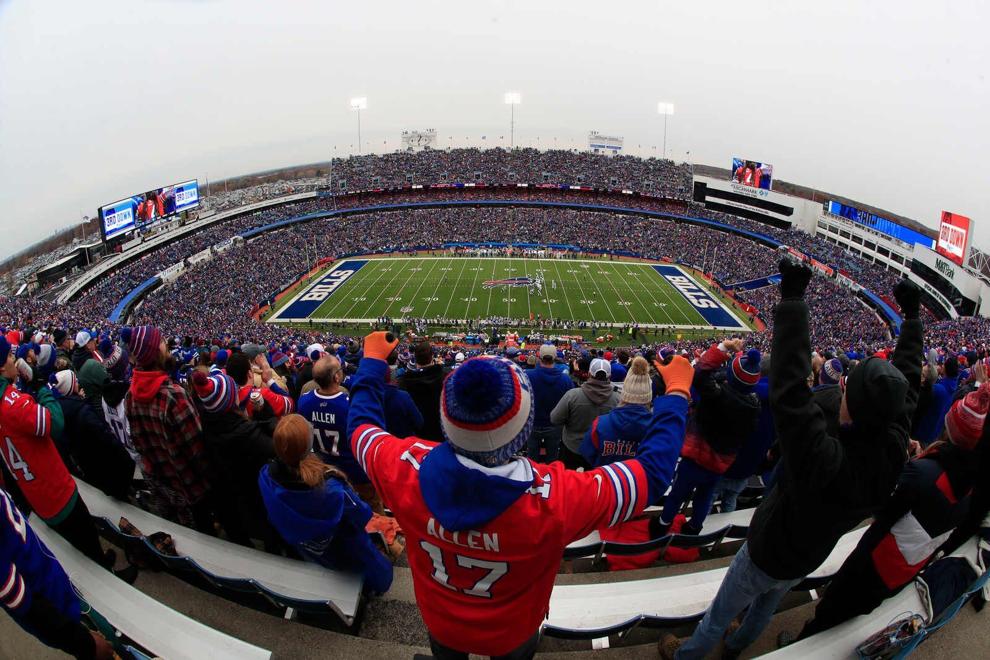 Hines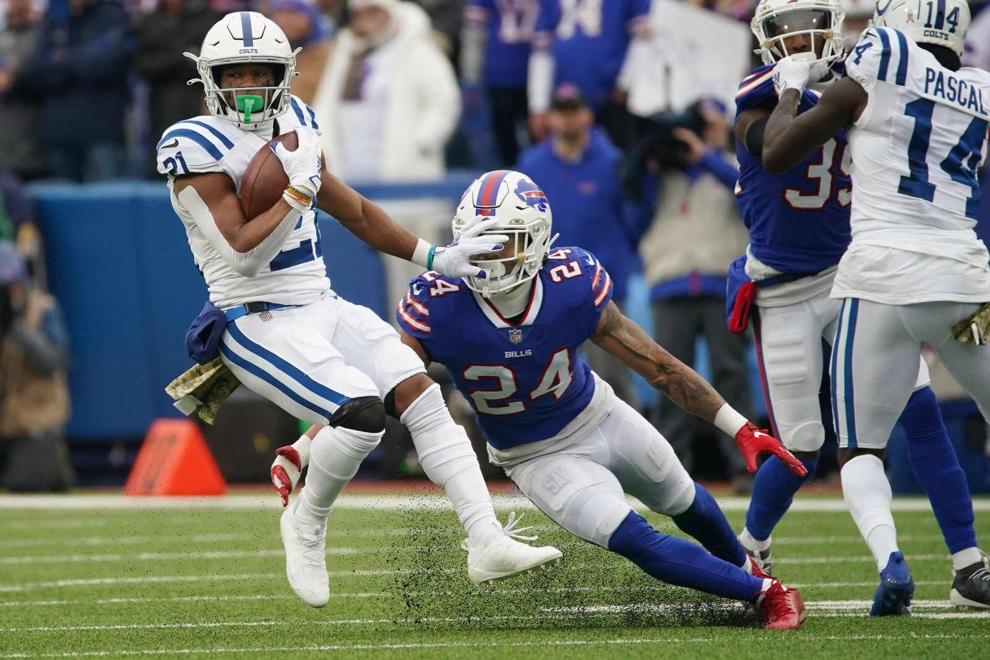 Big game for Taylor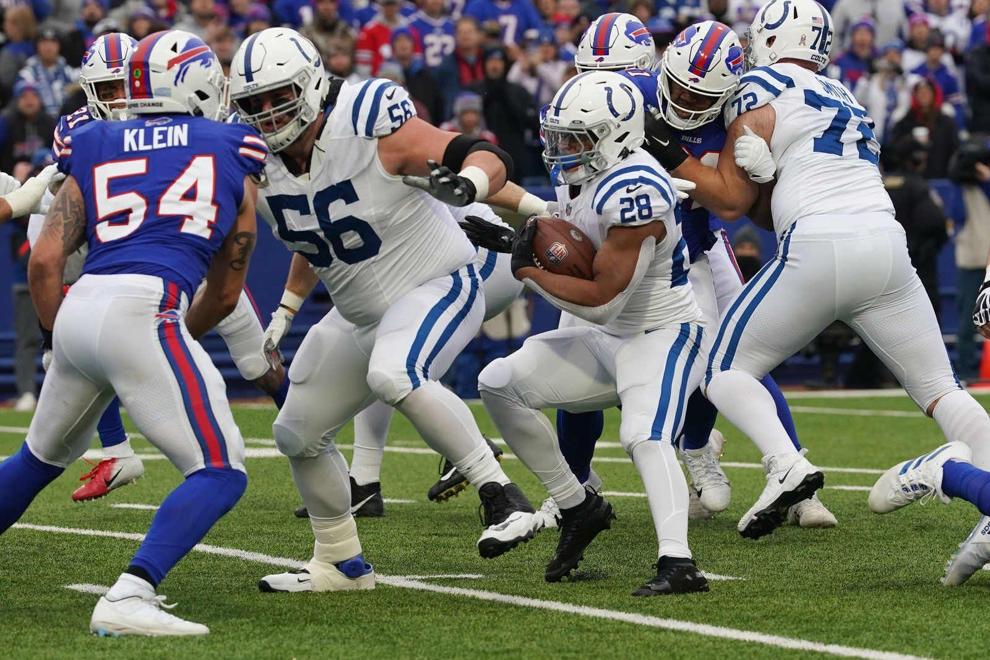 Hard to catch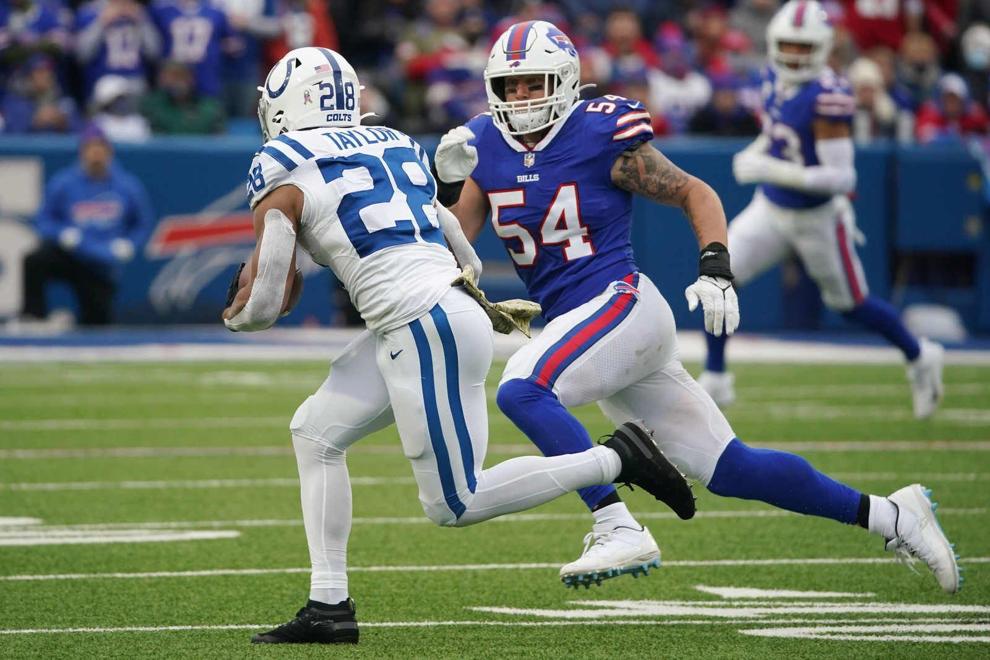 Making the D miss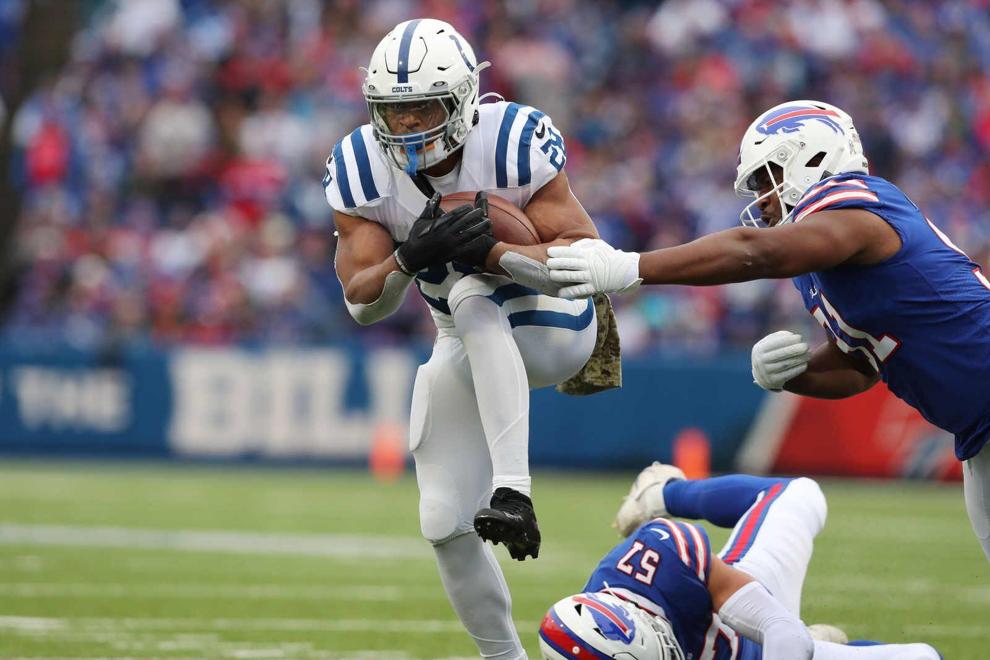 Breida slips away
Singletary slips away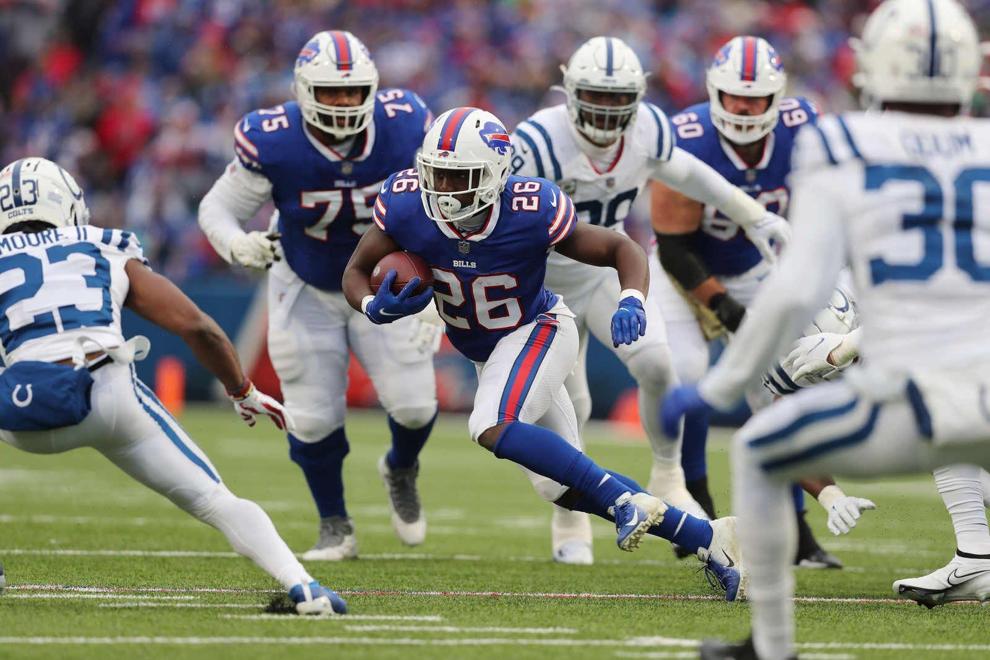 Three more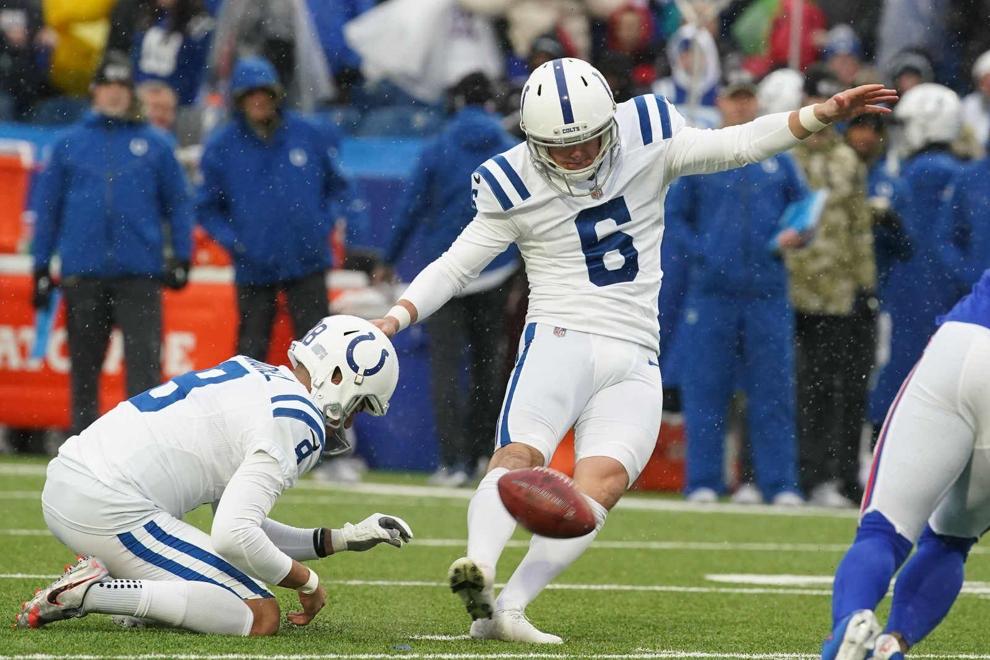 Watch now: Bills' Micah Hyde talks about loss to Colts
Taylor scores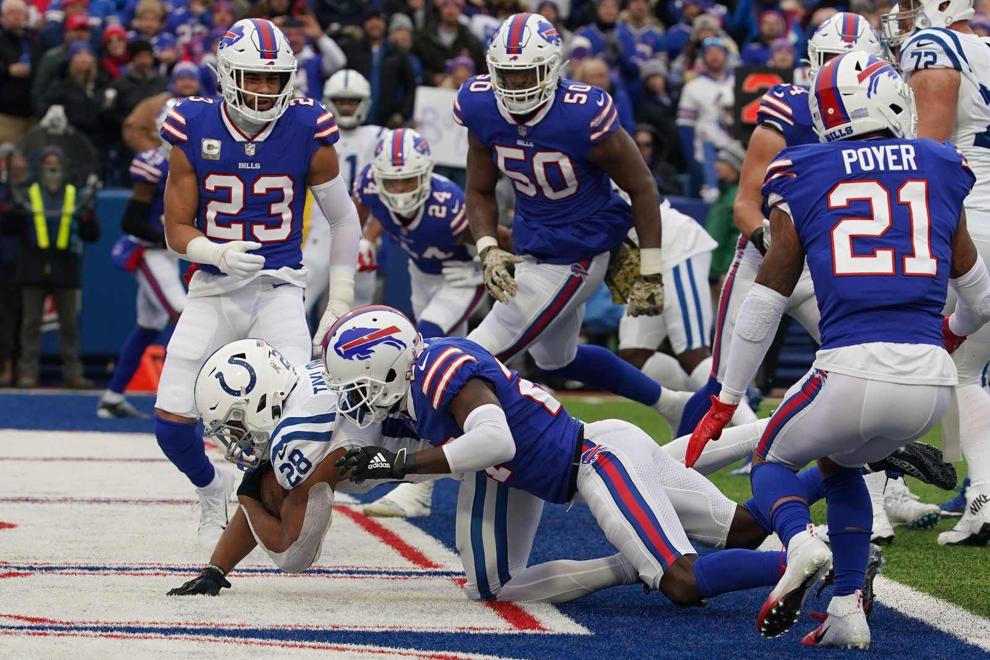 Stopping the run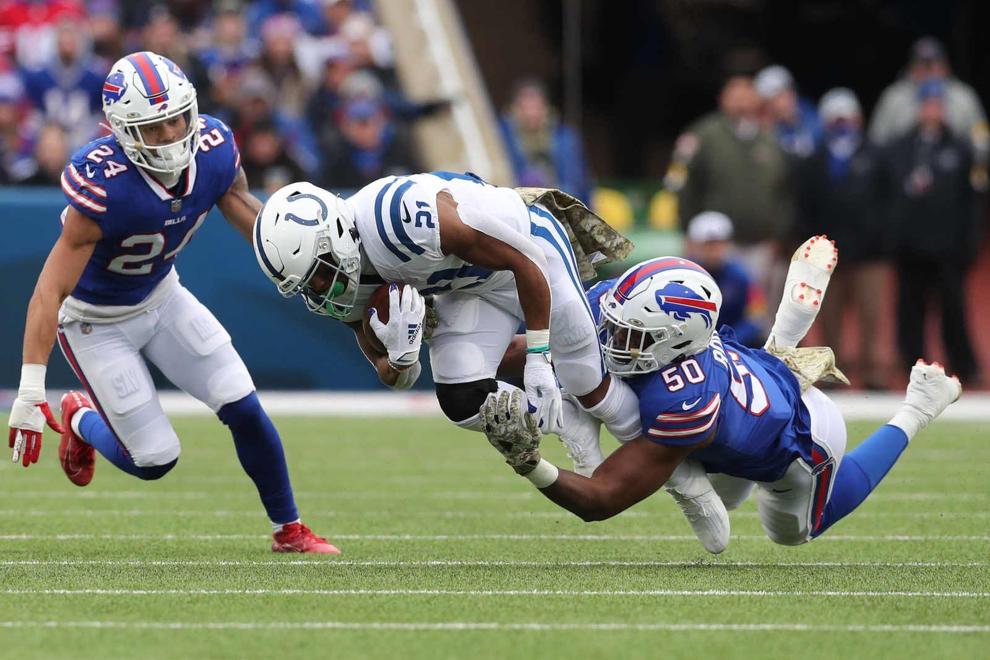 Turnover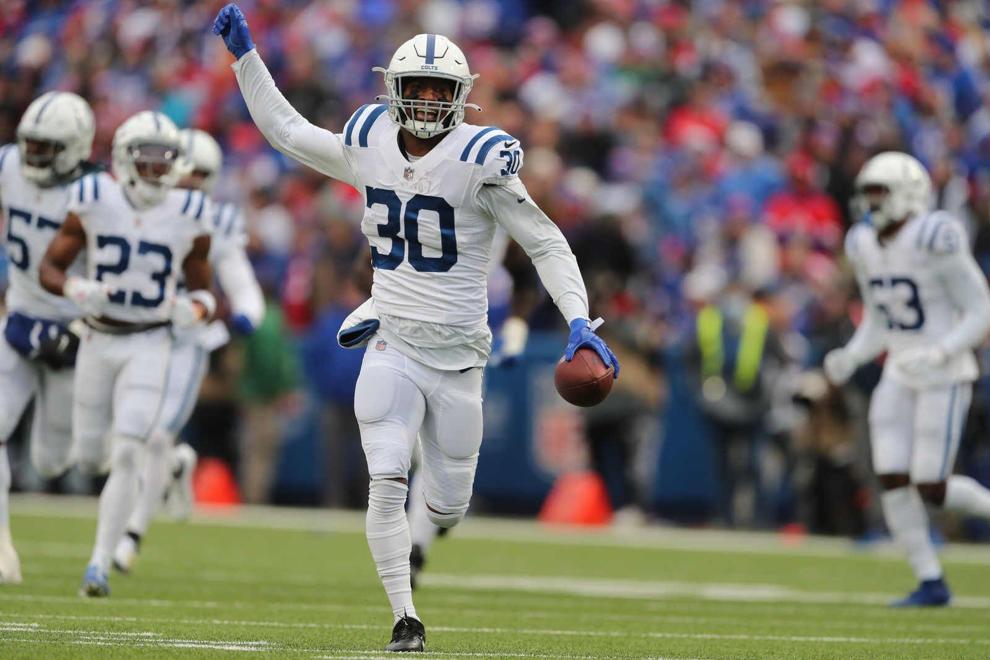 Taylor scores again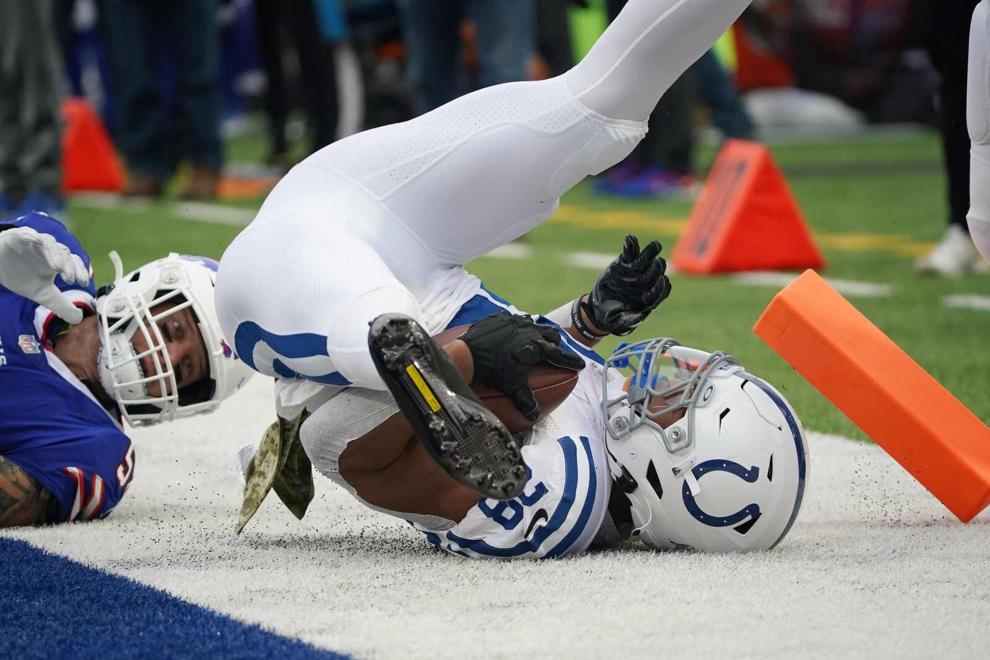 Moss stuffed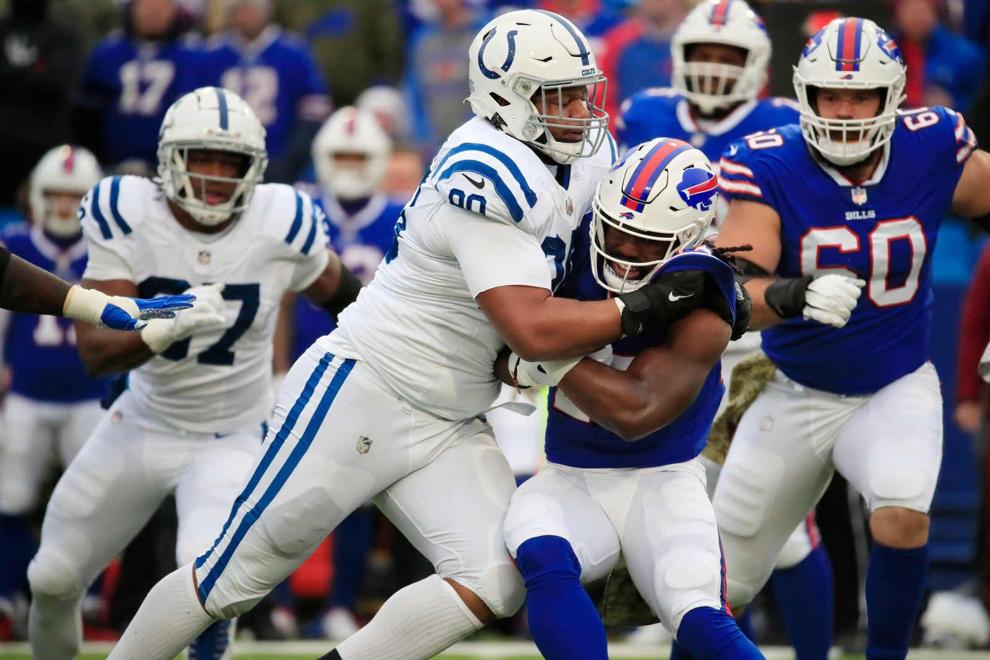 McKenzie downfield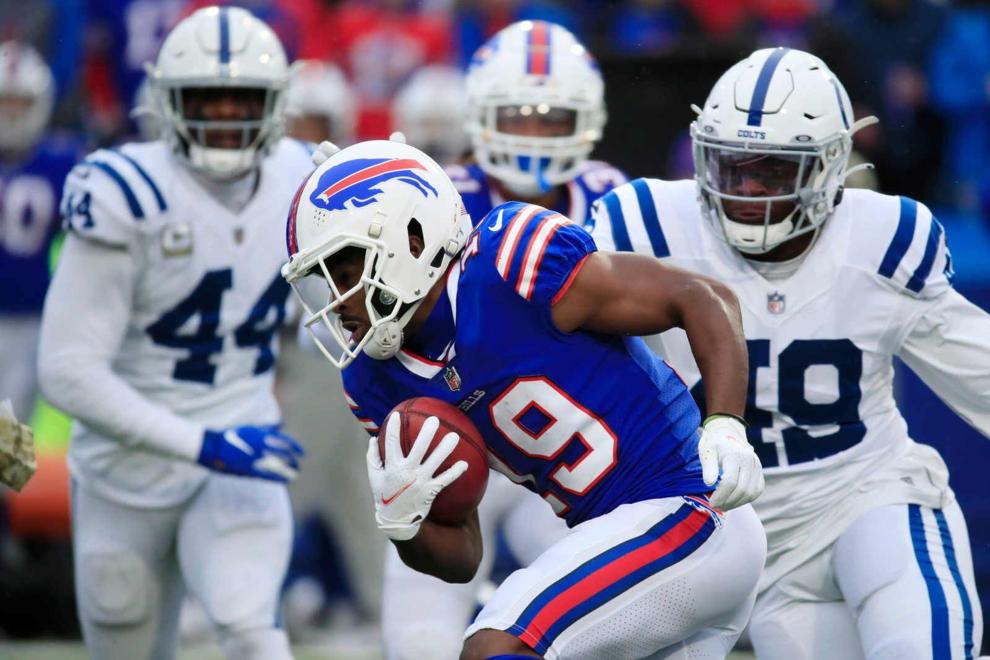 Pittman up the middle
Allen throws heat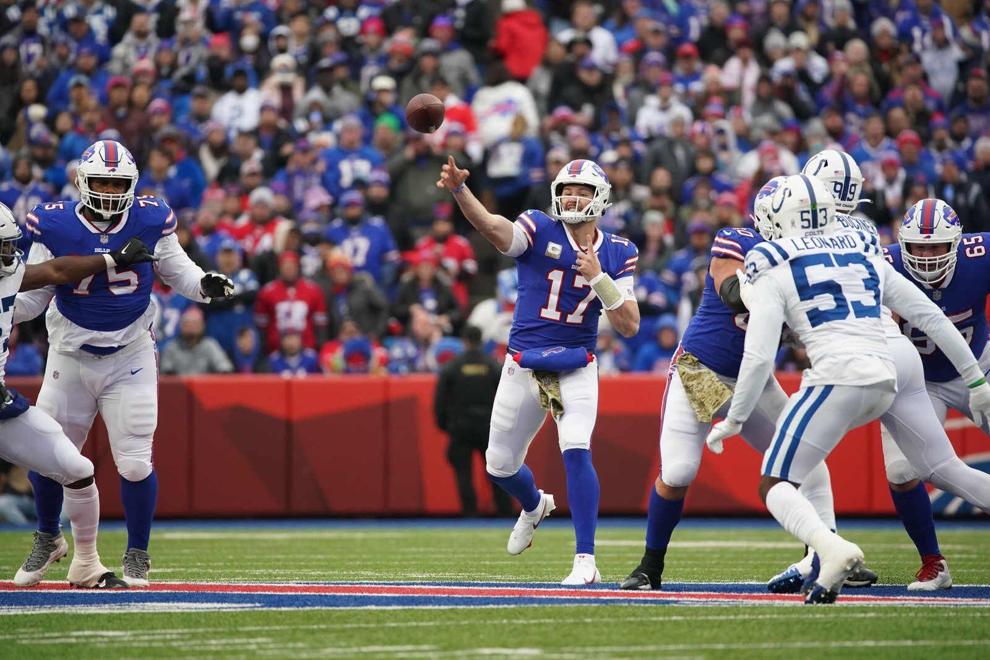 Gilliam rushes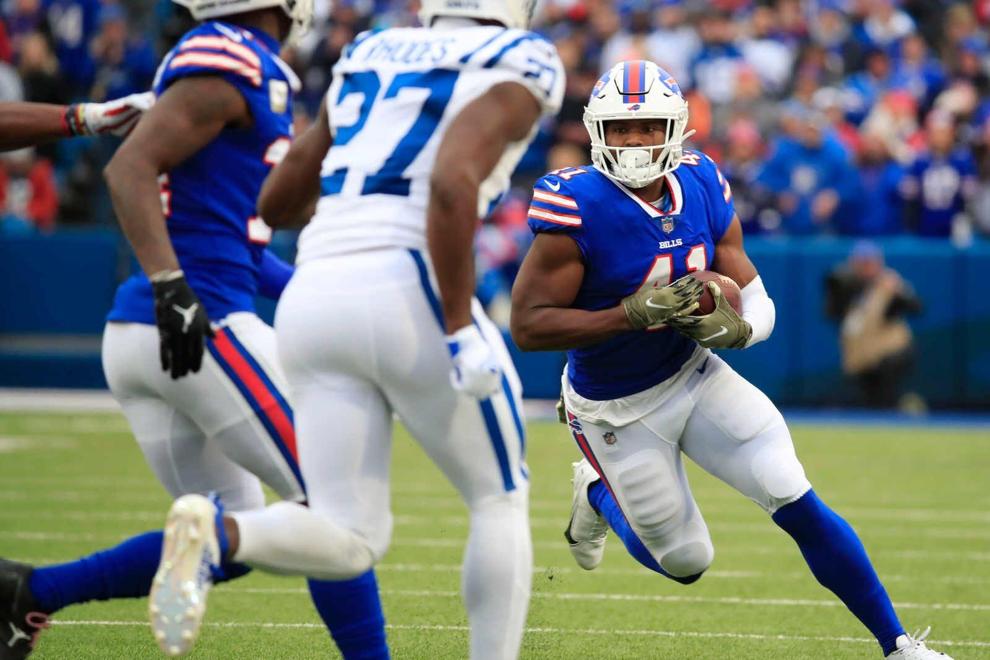 Broken play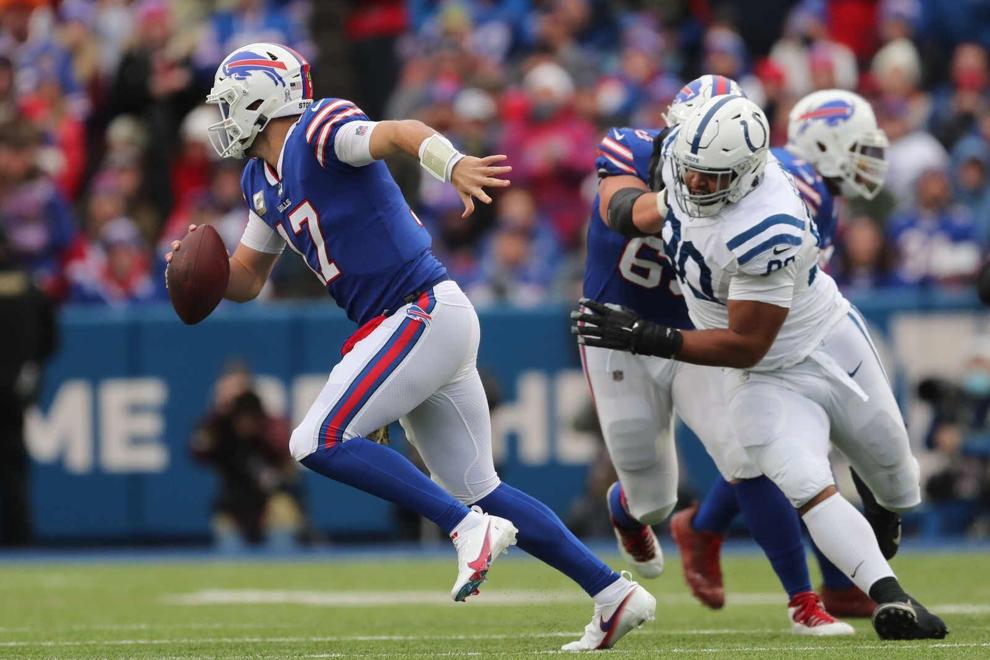 Taylor, yet again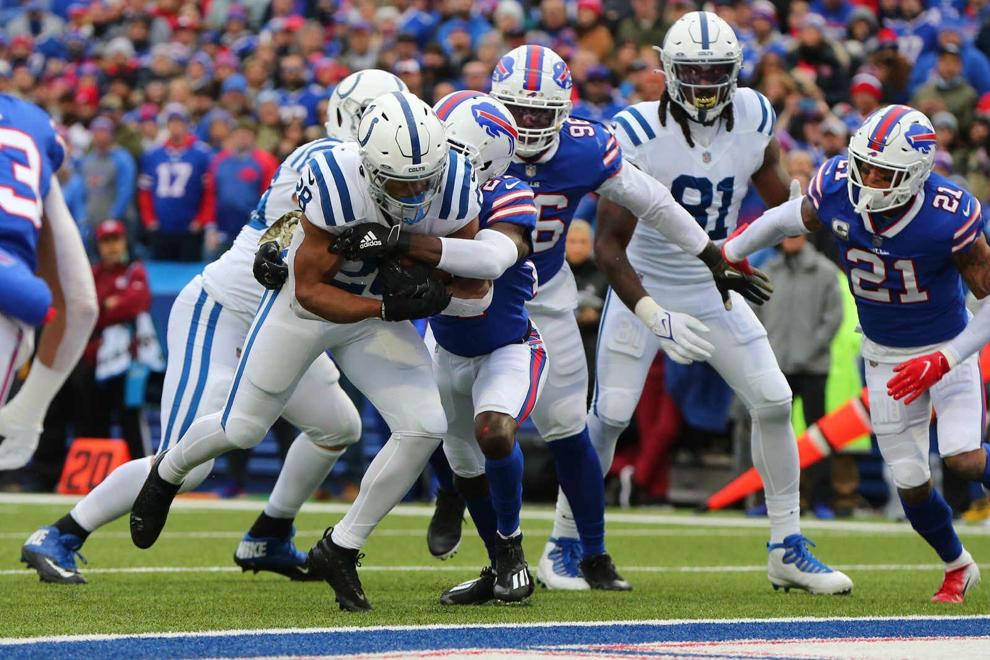 Beasley tracks it down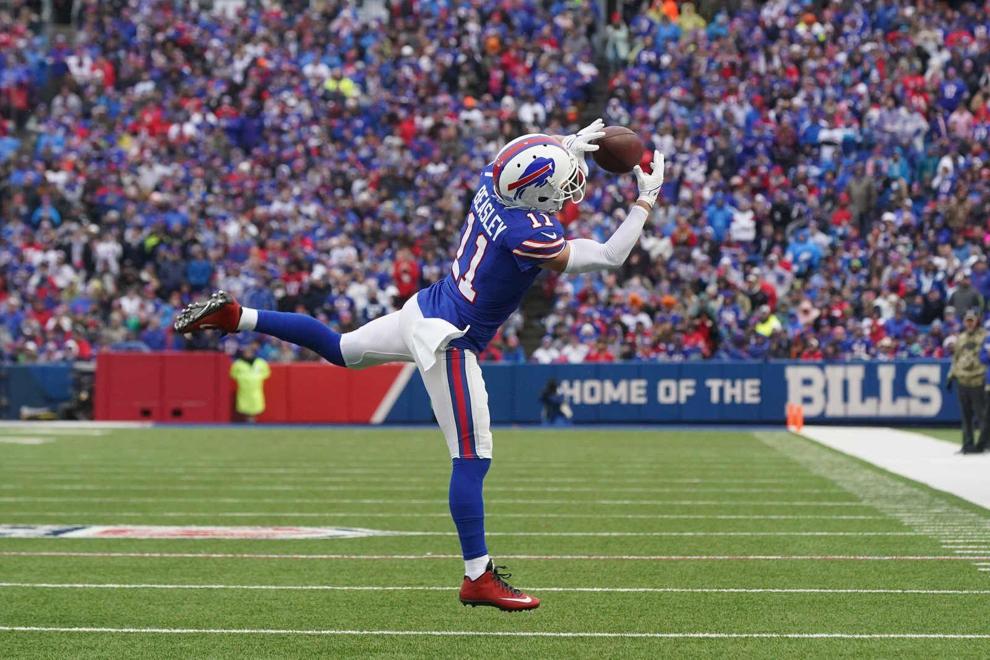 Davis makes a catch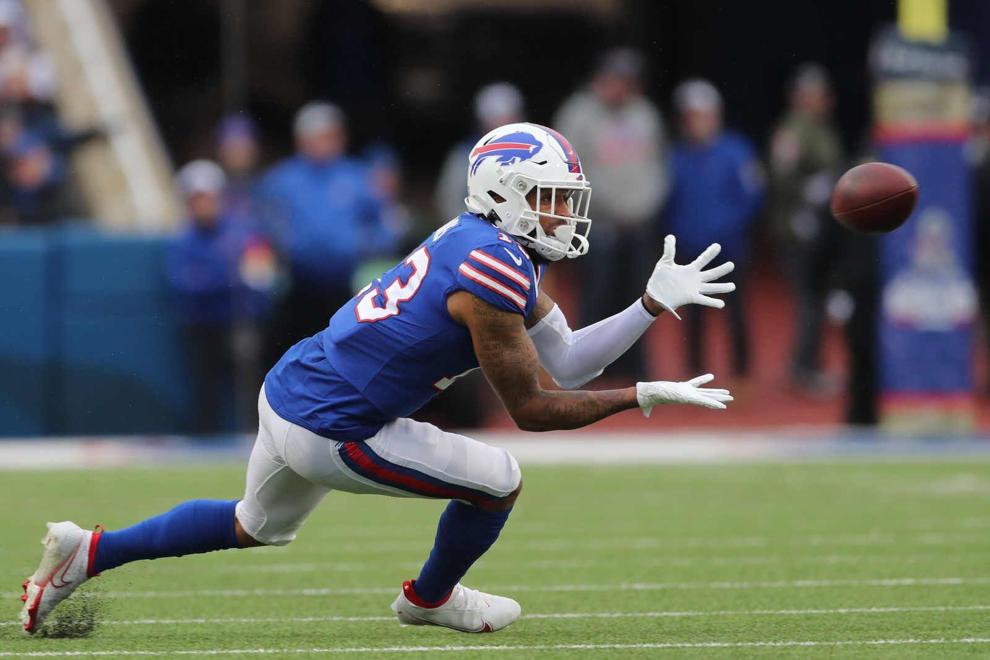 Knox pulls it in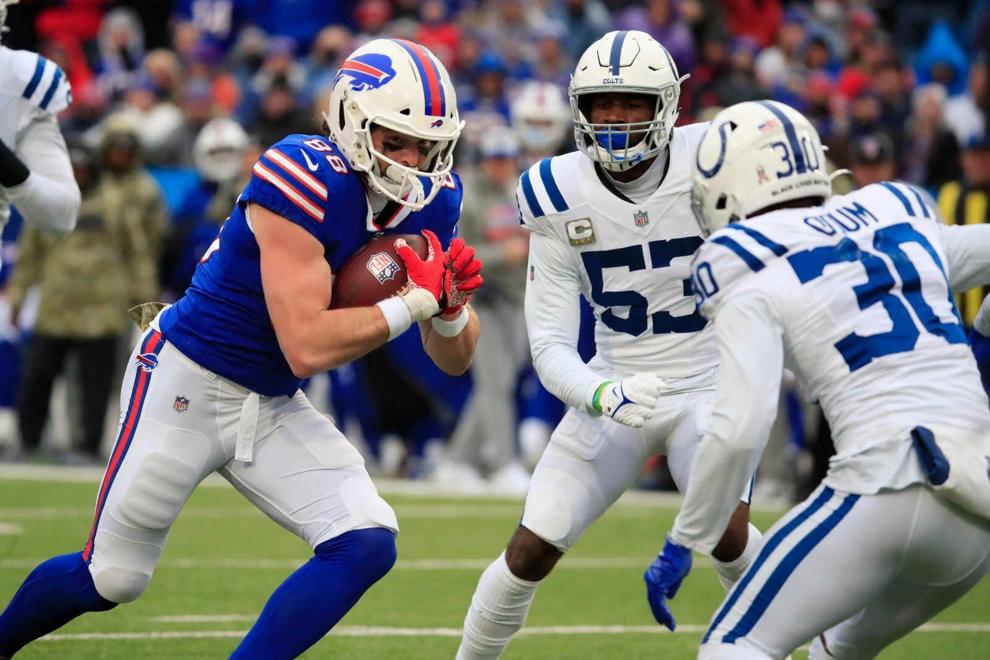 Odum intercepts again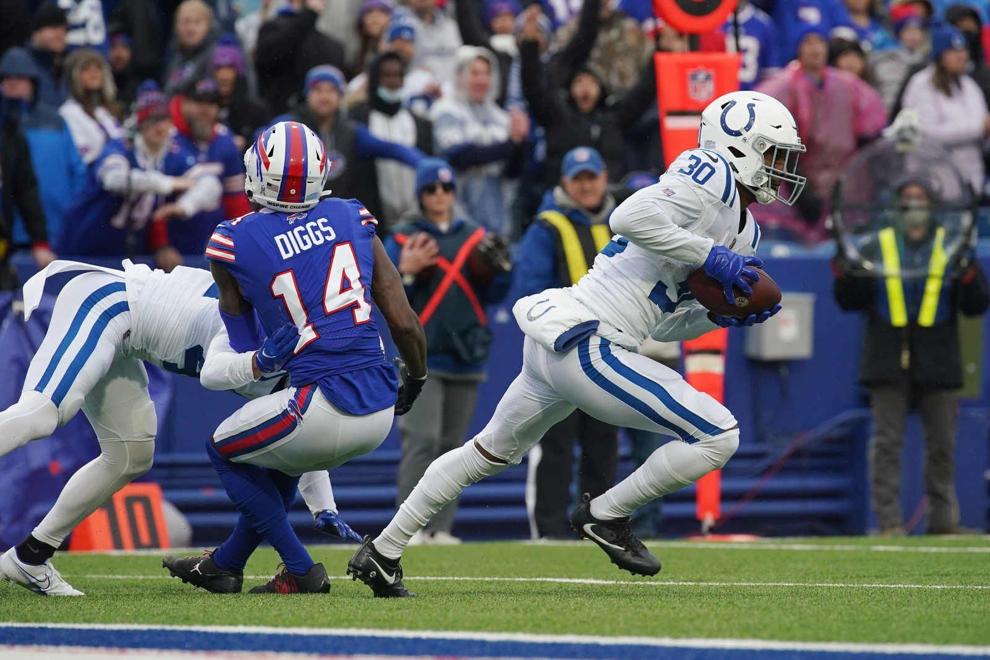 Allen scrambles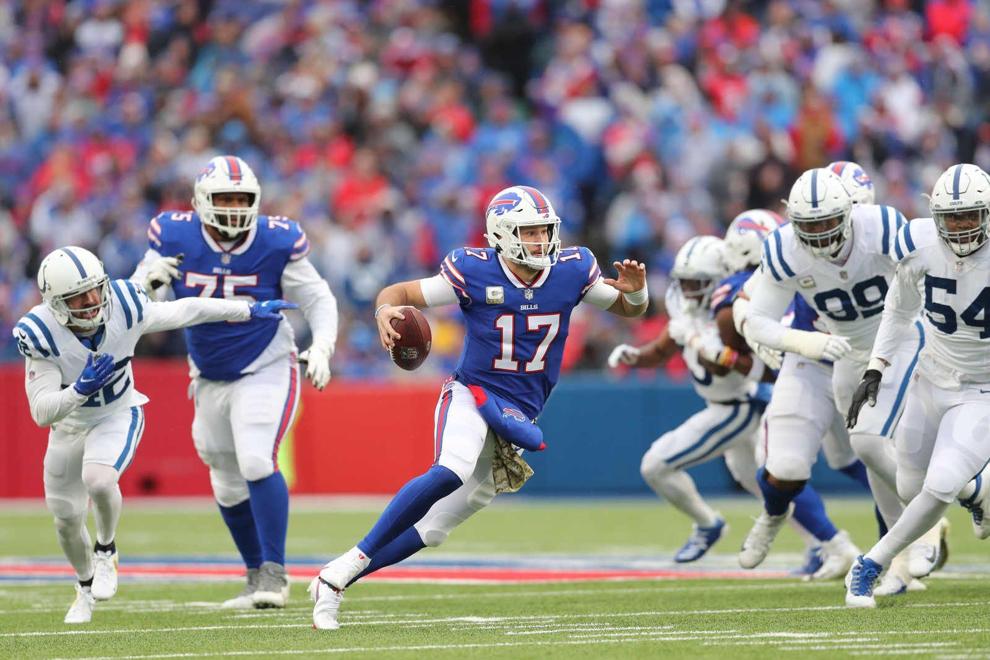 Motor up the middle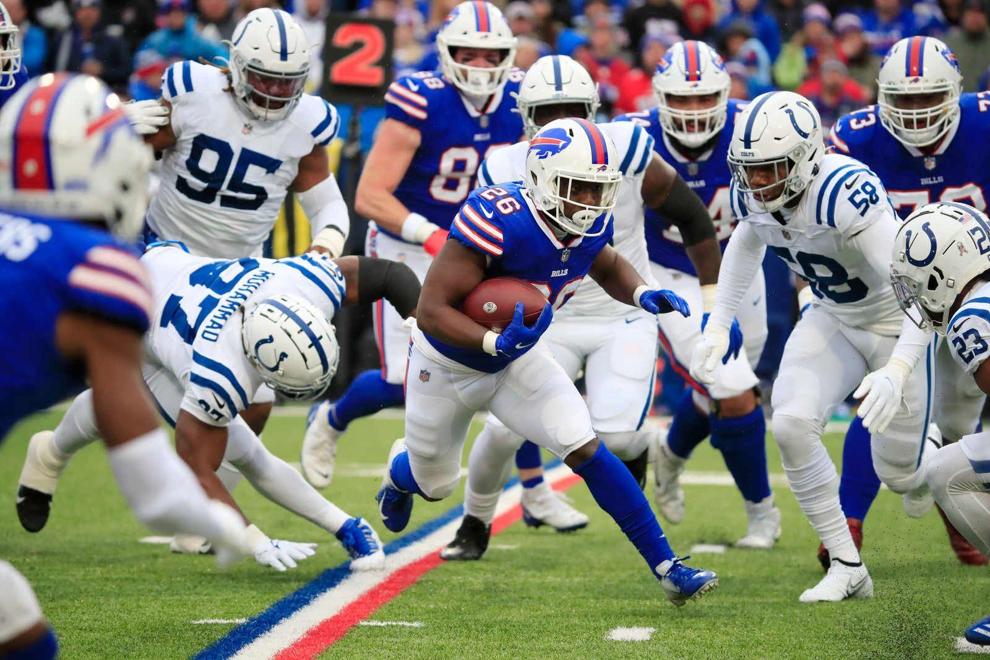 Coach calls it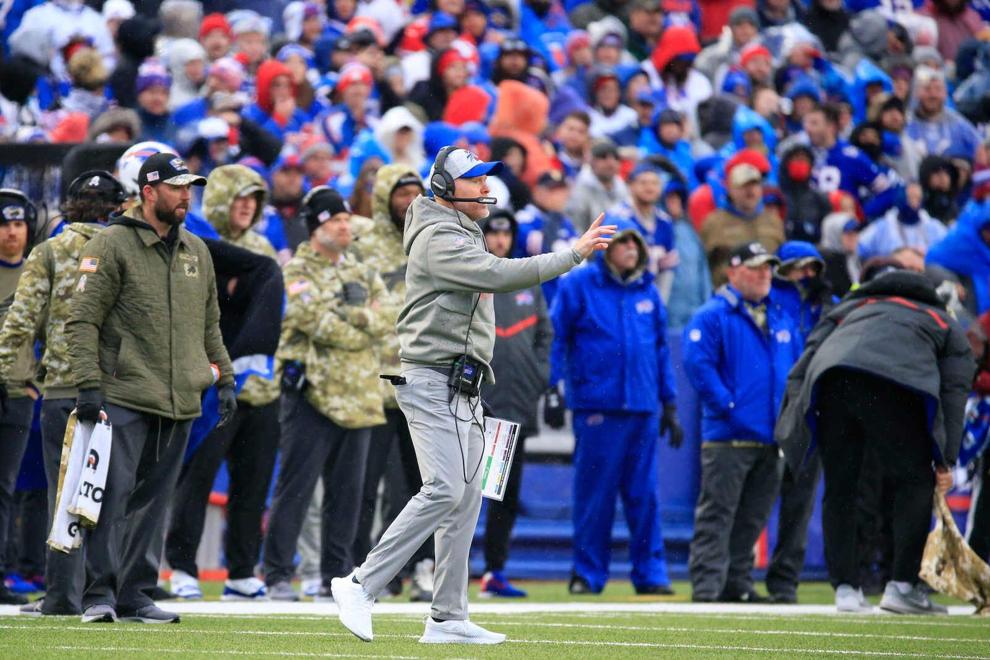 First down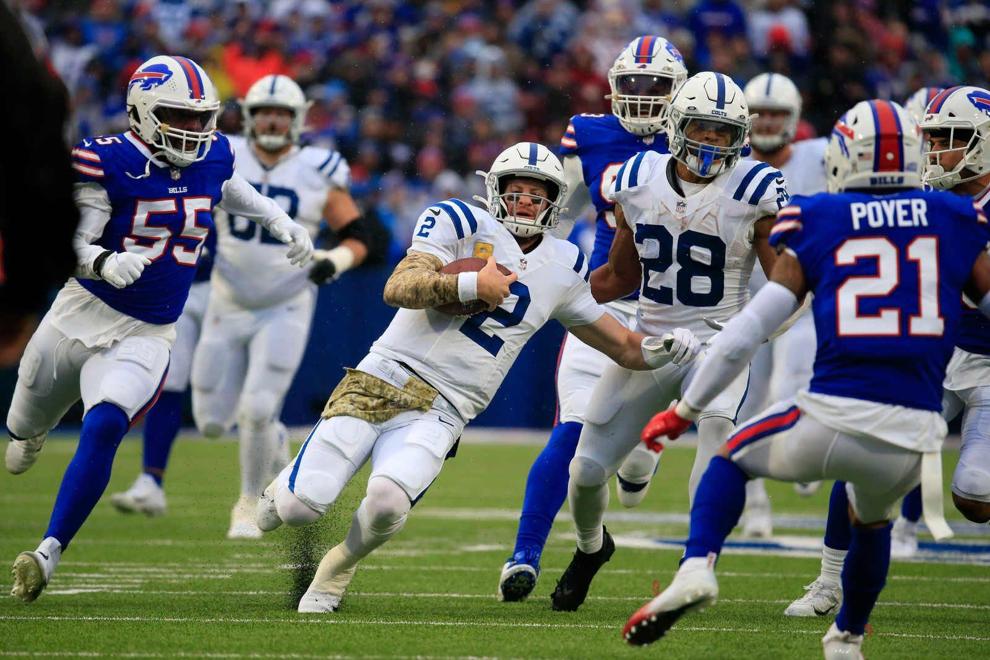 Taylor sees a hole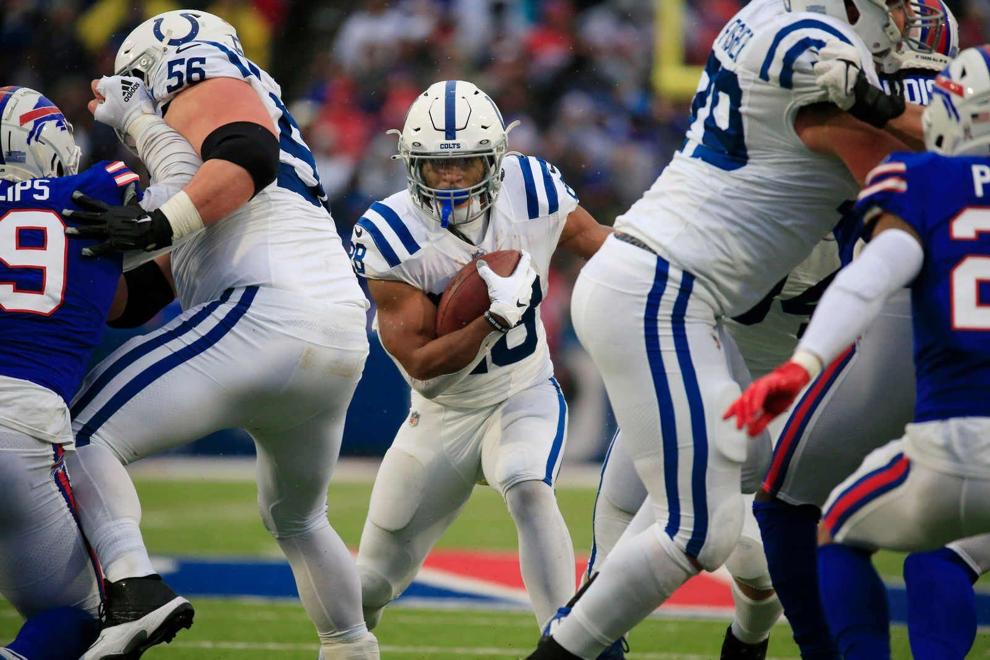 Milano defends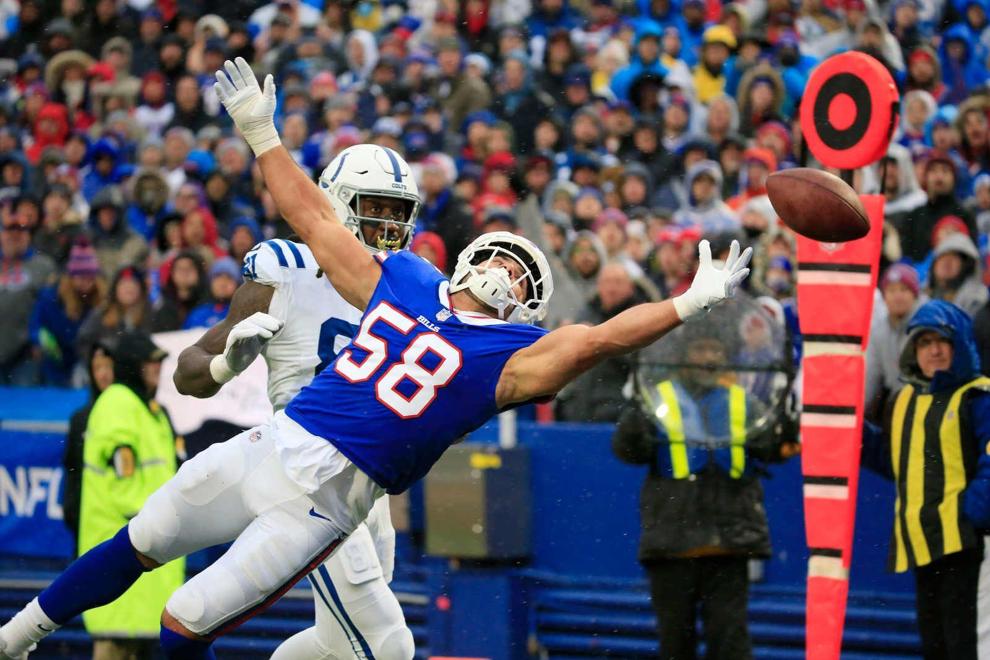 Deadly turnover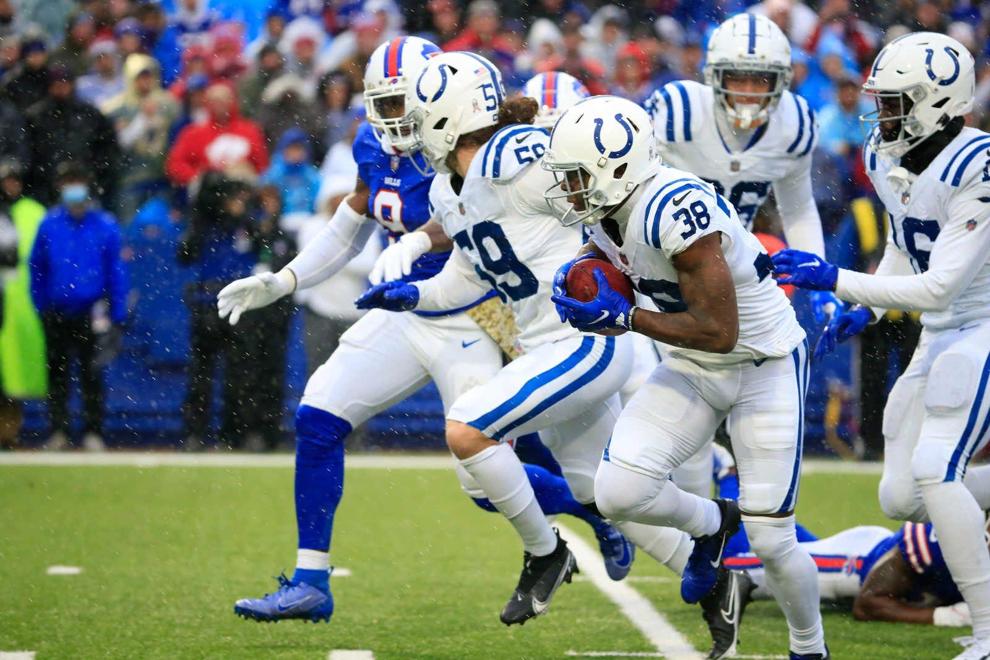 Making the Bills pay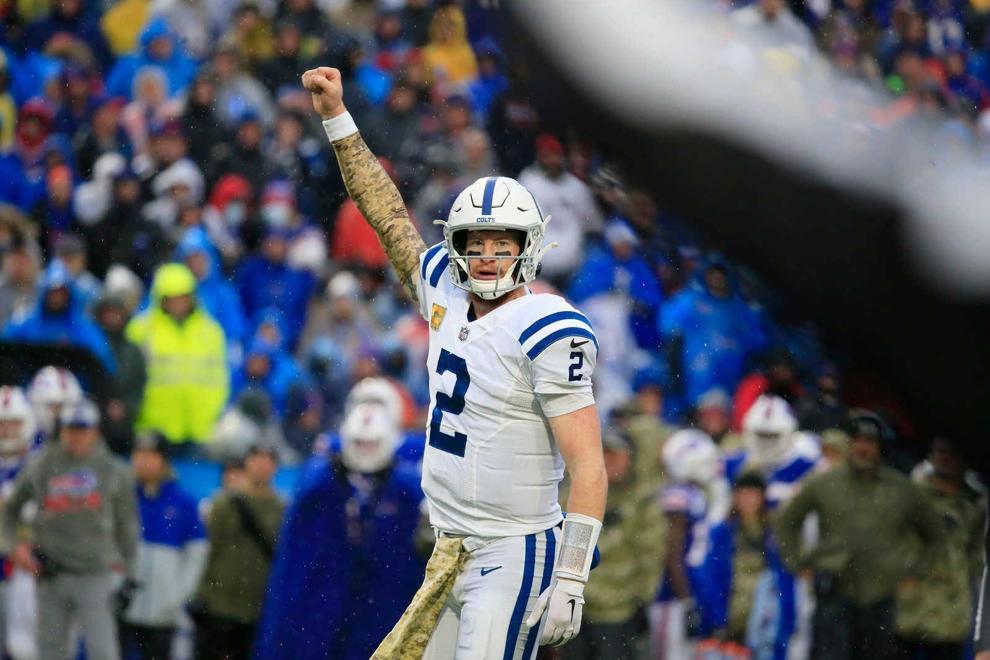 McKenzie upended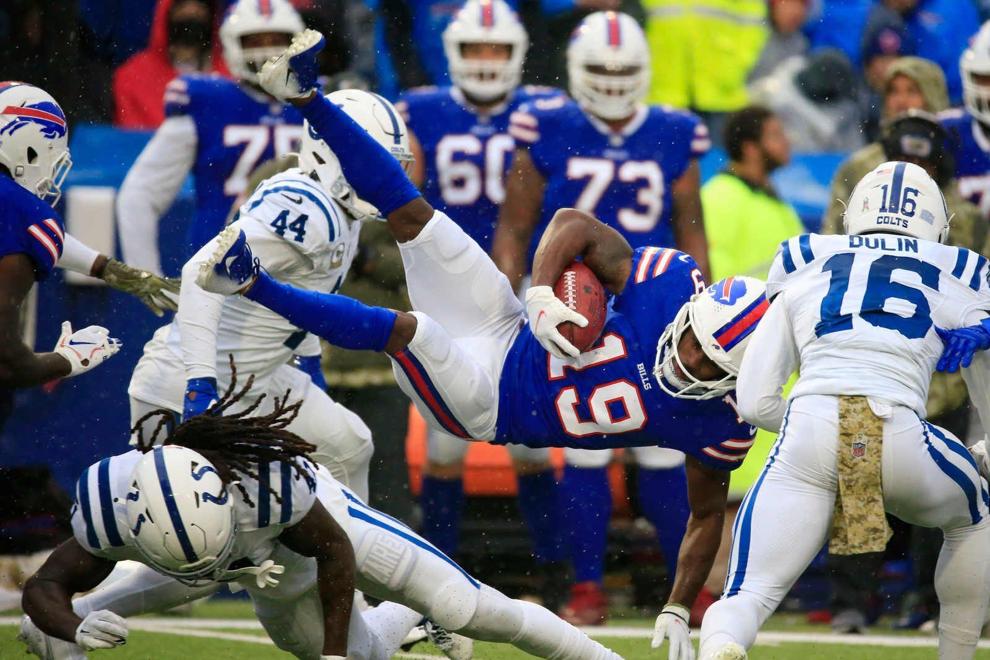 Knox protects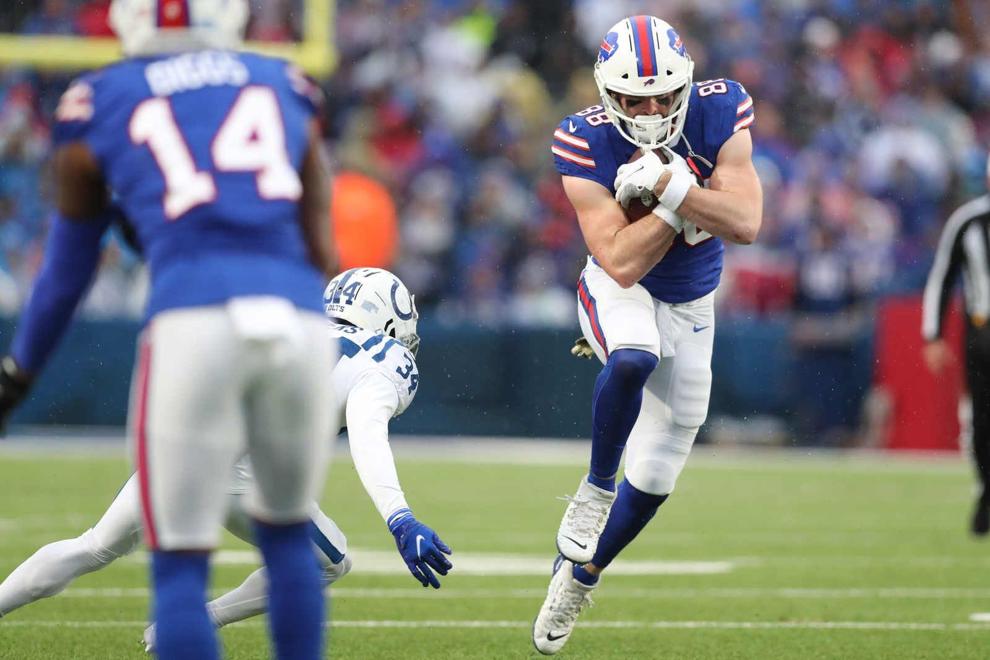 Tough day
Indie protects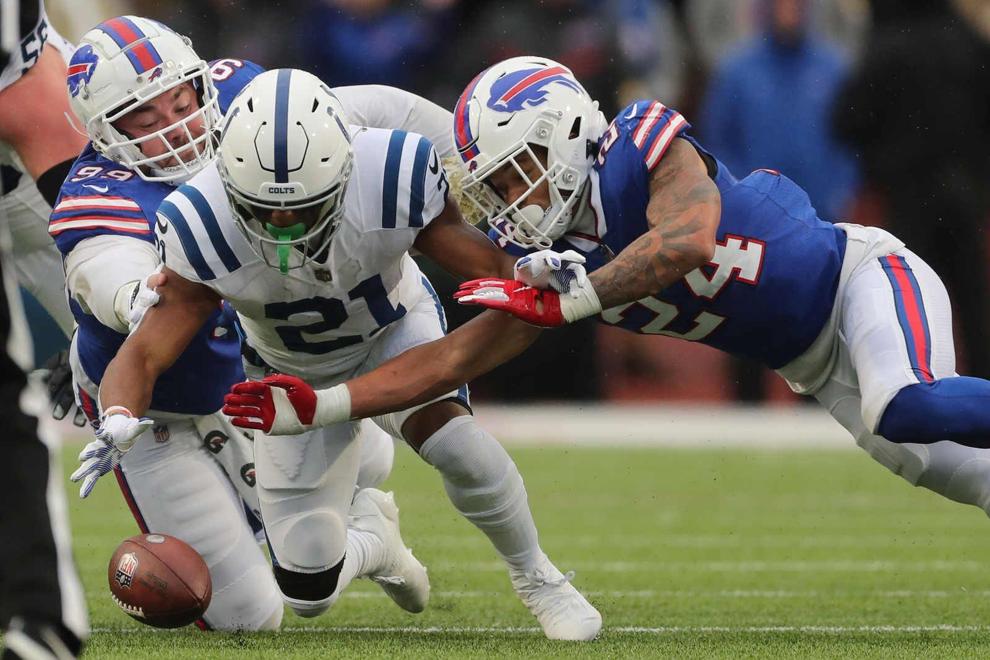 Pressure on Wentz