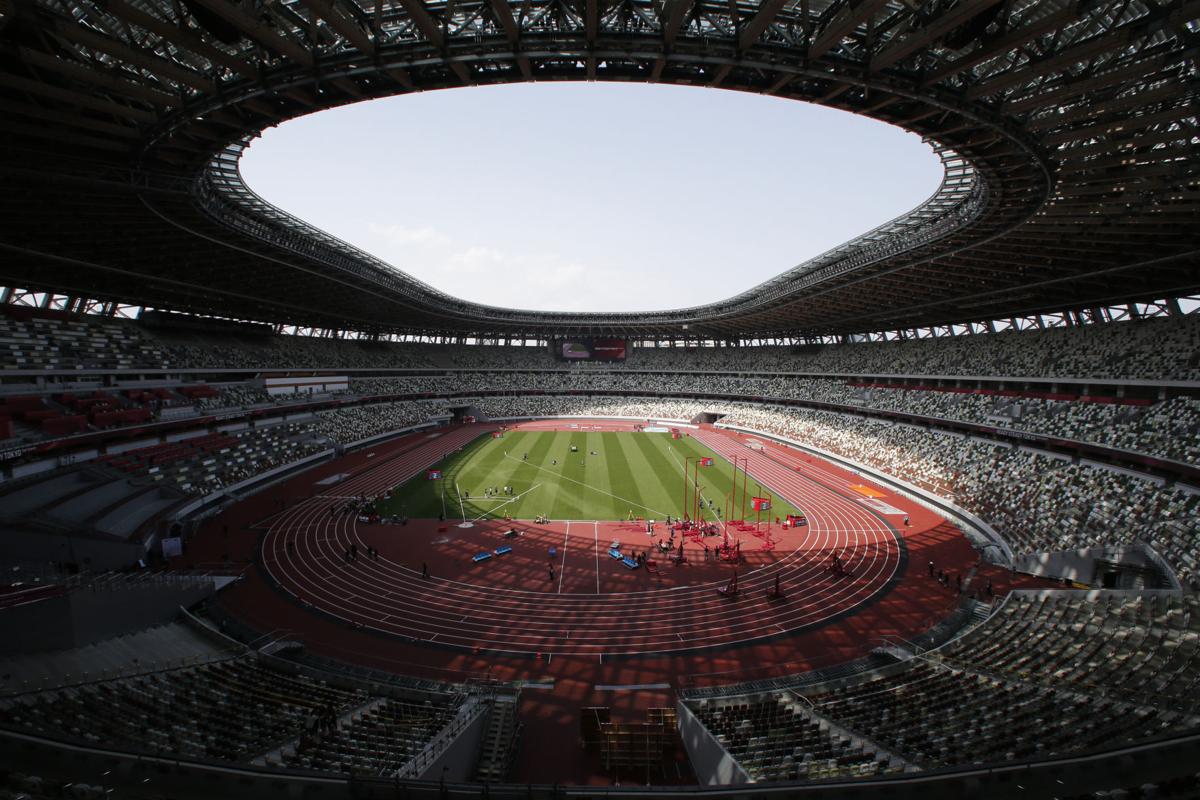 "I didn't lose the gold. I won the silver."
Friends, I'm really excited, because the start of the Summer Olympics is almost here — an athletic event so competitive that it's often used as a standard of measurement. Just saying someone has the body of an Olympic athlete makes them seem that much healthier and more dynamic.
Spoiler alert, I'm not a huge sports fan though I do like the idea of finding out who the best ping pong player in the world really is. And I'm not mocking. If you've ever watched an Olympic-level table tennis match you'll soon realize that their speed and accuracy alone makes Wimbledon look like amateur night in comparison. Yep, that big green table in the basement with all the Christmas boxes stacked on it is actually a piece of sporting equipment. Not only that, but there are people who have gotten so good at it that their country is sending them to Tokyo to represent.
True, there are some events that make you curious as to how they ever became sports to begin with — such as artistic swimming. Personally, I tried artistic swimming once but I called it by its more formal name: almost drowning! Then there is the hammer throw, which, if I'm being perfectly honest, shouldn't be a sport at all. Just ask any licensed carpenter and they will tell you that it goes against everything they learned in shop class to be tossing tools around all willy-nilly. Sure, I once hit my thumb by accident shingling the roof and chucked my hammer clear across into my neighbor's backyard, but once I stopped swearing, no one handed me a gold medal saying I had won.
The same goes for the stone throw. Unless you're trying to see how many times it skips across a pond, I don't see the rationale in picking up a stone and then throwing it; unless of course you live in a glass house and are tired of people telling you what to do. Also, wasn't the cannon ball invented just so people wouldn't have to do this in the first place? If you were a pirate on a ship and someone started lobbing balls over the side, you'd have made them walk the plank not send them to Tokyo on a chartered plane.
The javelin event is pretty cool, but I think it could be improved by having a target to aim at. Sort of like Jarts from the 1970s but with less chance of sibling retaliation. The high jump on the other hand appears to be an accidental case of someone reading the directions for limbo upside down and instead of being shown their error it became a sport.
I will say this though, you have to marvel at the discipline it takes to learn any of these sports, but I also realize the irony that the annoying kid across the street who chucks rocks into your yard might one day become a national hero for doing just that. Go, USA!
Auburn native Bradley Molloy's column appears here each Sunday. He can be reached at lovonian@hotmail.com