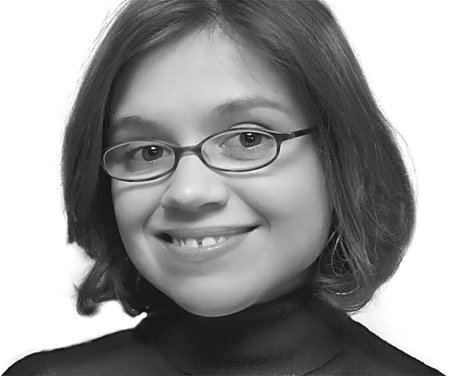 Auburn High School held their junior prom recently and all the young ladies were out and about getting their hair and nails done before heading to various parks and pavilions to have their pictures taken by droves of anxious parents.
Normally when I see the limos circling Hoopes Park, I chuckle warmly remembering my own prom: totally 1990s mall bangs with two curled tendrils hanging over each cheek, a pearl choker necklace and a floral ball gown. Did I mention I wore press-on nails? Oh yeah ... I was stylin'.
But this year when I drove past the park I wasn't nostalgically taken back to my youth. Instead I found myself grimacing while staring at backless dresses with thigh-high slits, cut-out patterns and exposed cleavage rolling into next Tuesday.
When one girl swung her legs out of the limo, I almost crashed my car. Her dress had such a high slit that from the corner of my eye it looked like she wasn't wearing a skirt. When she got out of the limo I was shocked to see that her revealing dress was completely backless. And some over-eager boy kept squeezing her backside in plain view of dozens of parents. Dude, seriously?
You have free articles remaining.
Is it just me, or have prom dresses gotten too risqué? Short, tight and revealing, some of these girls were dressed like competitive salsa dancers. When did dancing at the prom become "Dancing with the Stars"?
I hate to blame the parents. I mean, I get it. Prom is a once-in-a-lifetime event and the first formal occasion for many teenagers. And if "everyone else is doing it," I imagine it'd be hard to tell a child she couldn't wear a trendy dress.
Regardless, I don't think my dad and mom would have let me out of the house dressed like a Dallas Cowboys cheerleader no matter how much I stomped my feet.
I guess if the parents aren't complaining, it's probably best to leave well enough alone. But I know if I had a teenager at Auburn High School, I would ask for a stricter dress code.
In my day, dresses were no shorter than six inches above the knee, there were no midriff-exposing cut-outs, and there definitely weren't any plunging necklines.
Maybe I've just gotten old and prudish, but my swimsuit is more modest than half of the dresses the girls wore to prom this year. And that makes me more than a little uncomfortable.