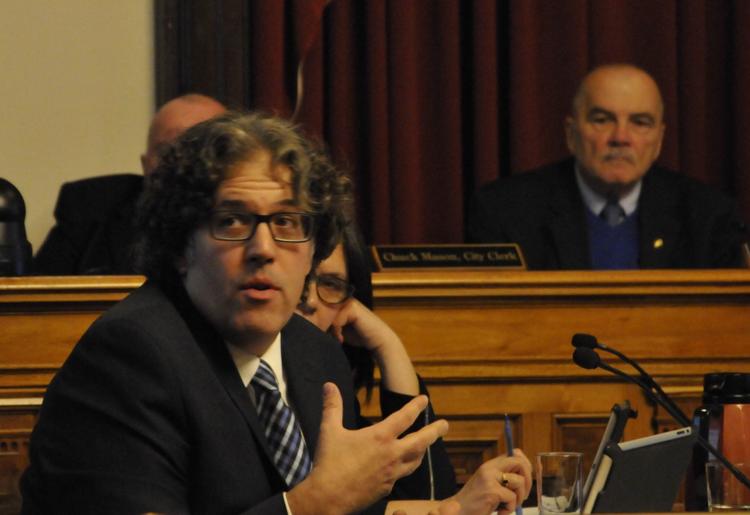 AUBURN — Coordination and leadership were the biggest concerns during an Owasco Lake watershed update in Auburn.
The state Department of Environmental Conservation presented its approach to watershed and lake monitoring at Thursday's Auburn City Council meeting and gave a rundown on how it analyzes and monitors water quality in lakes. 
Tributary sampling, trend assessment and quantifying the amount of invasive mussels were all touched upon. The DEC also covered the role of Concentrated Animal Feeding Operations, or CAFOs, when it comes to preventing harmful algal blooms. 
CAFO farms are granted one of two permits — a Clean Water Act permit or an Environmental Conservation Law General permit. The primary difference between the two is that CWAs are given to any CAFO with a specified source of pollutant discharge. 
To prevent water quality violations, the DEC added a number of conditions to CAFO permits, including a ban on manure spreading when soils are frozen or fluid. This was implemented in hopes of preventing runoff from reaching bodies of water like Owasco Lake. 
Councilor James Giannettino asked DEC representatives if the large amount of rain that the region has seen in the past few months — a manure discharge instigator — is being monitored.
"It is certainly something our folks are aware of and monitoring and communicating on," said Matthew Marko, director of Region 7 in New York's DEC. "Obviously climate change is a reality that we are adapting to, and maybe something that influences future considerations."
Anthony Prestigiacomo, a research scientist for the DEC, said that the agency is working in collaboration with 16 other organizations including the Finger Lakes Institute, The Nature Conservancy and the Upstate Freshwater Institute. 
Councilor Terry Cuddy questioned the amount of agencies involved.
"That's a lot of organizations to work with ... how can we coordinate when there's so many," Cuddy said.  
Marko said that coordination is indeed a DEC priority.
"We need to make sure we are coordinated so that efforts are all jointly formed, as well as reacting to information as it's presented," Marko said. 
Marko said that transparency and communication were the two biggest improvements his organization has worked on. He said that incident and inspection reports, notices of intent and annual compliance records are all available to the public.