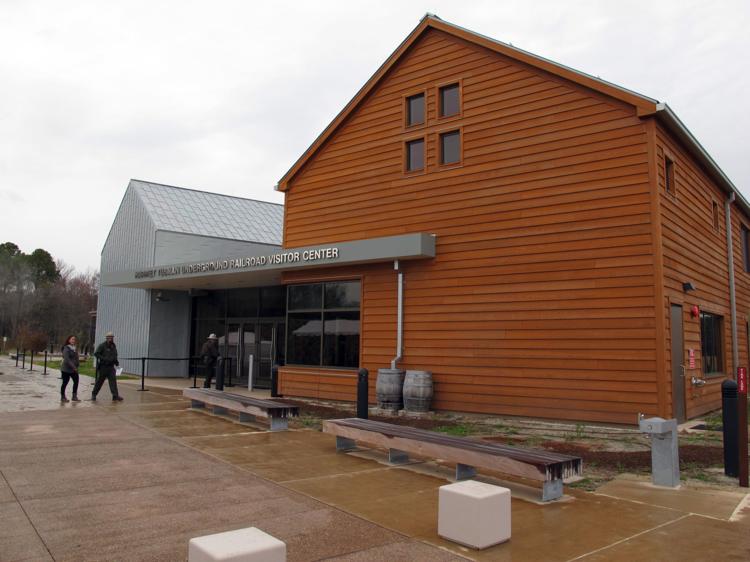 As the Harriet Tubman Underground Railroad State Park in Maryland prepares for its first anniversary celebration this weekend, officials are reflecting on the past year and better-than-expected attendance at the landmark. 
Dana Paterra, park manager at the Harriet Tubman Underground Railroad State Park, said the 17-acre site was designed to accommodate about 75,000 visitors each year. Since the park opened last march, it has attracted more than 100,000 visitors. 
Park records indicate that visitors traveled from all 50 states and more than 60 countries. Paterra said she was surprised to see the number of people who visited from other countries. 
"But Tubman's story is an international story," she said. "It's a story of love and of desire for freedom and I think that is something universal that everyone can relate to."
Angela Crenshaw, the park's assistant manager, added, "I think everyone can understand the need to be with friends and family, be able to do what you love and appreciate life and to want more than just to be someone's property. And she really speaks to that." 
The park features a $21 million visitor center, which received most of its funding from the state and some federal support. There is a legacy garden, recreational pavilion and administrative offices located on the grounds. 
The goal of the park is to tell the story of Tubman's early life. She was born into slavery in Maryland. She escaped in 1849, but made return trips to the state to free family and friends. 
There are exhibits in the park's visitor center highlighting Tubman's life in Maryland. Paterra said there will be new additions to the exhibit space unveiled this weekend. Sound stations have been installed to highlight Tubman's childhood experiences, her faith, rescue missions and her role in the Civil War. An audio-video program has been added to display historical images. And the park is planning a soft opening of its research library. 
Several events are planned this weekend to mark the park's one-year anniversary. Millicent Sparks, a Tubman re-enactor, will perform at 9 a.m. Saturday and Sunday. Dr. Kate Clifford Larson, author of the Tubman biography "Bound for the Promised Land," will deliver presentations each day. There are other presentations and children-specific events on the schedule. 
The park's visitor center is open 9 a.m. to 5 p.m. daily. There is no entry fee. 
While park officials are pleased with the first year, the most important feedback they have received has come from visitors. Paterra said she recently reviewed the visitor log and the comments left by some of the park's guests. 
The comments included, "What a wonderful Maryland story" and "Thank you for sharing the lessons we should never forget." 
Locals have embraced the park, too, Paterra said. 
"I think leading up to the opening nobody really knew what quite to expect," she said. "But I think that now that we are open to the public and we are getting a lot of people traveling down here or to the Eastern Shore it's been well-received from the community as well."