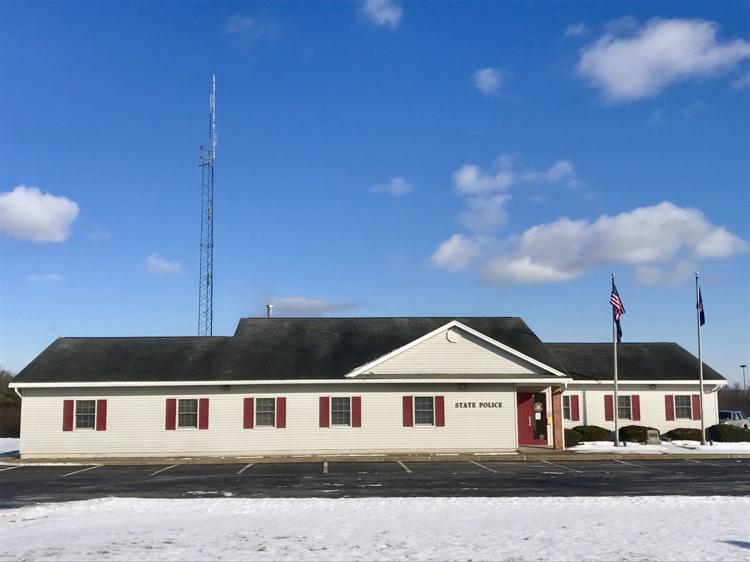 AURELIUS — The town of Aurelius plans to make renovations to the New York State Police barracks on Clark Street Road in hopes that the state will renew its lease of the building for another 10 years.
Over 20 years ago, when troopers outgrew their previous station in Aurelius, the town built a new building and leased it to the state. That lease expired in November, and the town has been working to keep the troopers where they are.
"There was some talk of (the troopers) moving out to the county sheriff's office," said town board member Stanley Hoskins. Instead of having both entities out in Sennett, "we decided we wanted their presence in our town."
New York State Police is looking to renew its lease but the state is requiring some renovations to the bathrooms and the locker room before it does, Aurelius Town Supervisor Ed Ide said.
"What seemed to be a shortfalling was the size of a locker room we built," Hoskins said, adding that it was built to accommodate 22 troopers and they are reaching that capacity.
The town plans to convert a larger room downstairs to create a bigger locker room, Hoskins said, explaining that the room being converted initially served as an exercise room but another room with mats used for combat training now fulfills the purpose of the exercise room.
The state wants to know the cost of the locker room before renewing the lease so that expenditure can be rolled into the new lease, Hoskins said.
The town initially accepted a bid for the project, but officials recently realized they will need to go through the bidding process again.
"We got three bids for the project, the lowest bidder realized he made an error, so he wishes to withdraw it," Hoskins said.
At a meeting Thursday, Feb. 8, the town board discussed the low bid initially accepted, for $28,500, and how the bidder will be retracting it. The two other bids received for the renovations were for $48,500 and $63,000.
During the meeting, the town passed a unanimous motion to reject all bids and start over by rebidding the entire project. The town plans to reopen to accept bids for one month beginning March 8.
Simultaneously, the town will be communicating with state officials in Albany to get approval to change the budget to $50,000, plus or minus 10 percent, up from the original budget of $35,000, Hoskins said.
Because the state's lease is expired, payments have stopped since November, said Martha Russell, the town's bookkeeper. The amount of rent changed over time during the lease period, but the past few years the state paid $3,875 monthly to rent the building.
"I don't have any real concerns that (the state) won't renew," Ide said, adding that the building was custom made for the troopers.