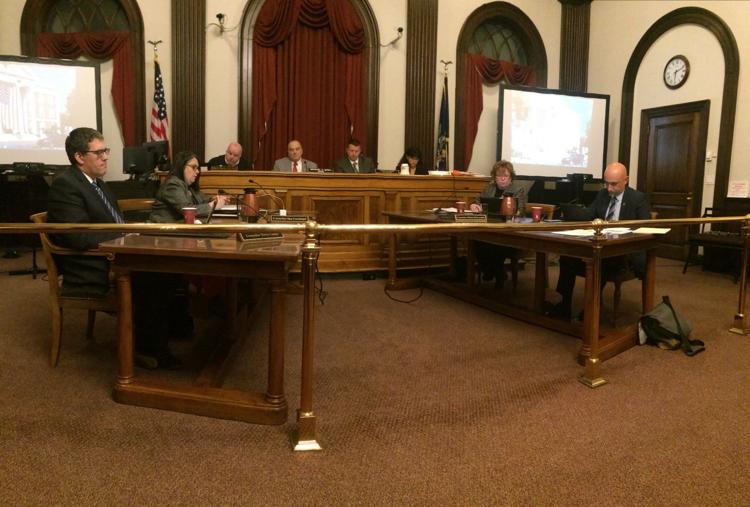 AUBURN — The Auburn City Council unanimously voted to approve two resolutions advancing the Genesee Street paving project during Thursday night's council meeting. 
First, council members voted to pay 100 percent of the project costs upfront — a total of nearly $4.7 million. Upon completion of the project, the city will be reimbursed from both local and state funds. The city's total contribution will be $339,257, according to the resolution. 
The council also granted a construction contract for the project to F. Rizzo Construction for $4,148,679. Work is scheduled to begin on the road paving in early spring, City Manager Jeff Dygert said. 
Before construction starts, Dygert said, the city will meet with Genesee Street business owners to help develop a construction timeline for the project and establish when work will be taking place on which portions of the street.  Dygert said he is not sure at which end of Genesee Street road work will begin.     
"We'll try to figure out what's going to be less of an impact on the businesses and downtown events," he said. 
As for the parking change that will come along with the project, Dygert said that is something the city will "tackle as we go along." 
Councilor Terry Cuddy noted that there will be numerous other construction  going on at the same time as the road paving.
"We are going to try to time things so we're not constantly causing problems and delays for visitors and residents," Director of Capital Projects Christina Selvek said. "People are going to need to be patient with us this year." 
In other news
• The city released its 2018-2019 budget preparation and adoption timeline. Preparation will begin in mid-January and the budget is scheduled for a public hearing on May 24 and adoption on June 7. 
• Council members unanimously approved Auburn's share of Seymour Library's 2018 tax levy. The city will collect $474,166.57 in property taxes to pay their share of the library's $991,318 budget, which was voted on in early December. 
• The city council conducted the annual city manager performance review in November and December. The evaluation found Dygert's job performance "satisfactory, entitling him to receive merit pay increases," according to the resolution. 
Council members thanked the former fire chief for the work he has done since starting in his role in October 2016.   
"He brings a new energy and style of leadership to city hall and its been nothing but effective," Councilor Jimmy Giannettino said. 
Dygert expressed his thanks to the city staff for their work during his tenure. 
"Our staff is excellent," Dygert said. "There have been a lot of changes the past 12 to 18 months and there have been a lot of issues dealt with through various departments. I'm hoping some of those issues are behind us and we can work just as hard on just plain old projects, not emergency projects."