When Cayuga Museum Executive Director Eileen McHugh was approached by a group of Italian-Americans suggesting her museum create an exhibit showcasing their heritage, she knew it would be a great place for it.
"It's been on our radar for a long time to do a blue-collar Auburn exhibit," McHugh said. "Immigration is also very much in the news right now."
The exhibit, "Becoming American," opens to the public with a reception Friday at the Genesee Street museum. Visitors will learn about the experiences of Italian-American immigrants told through their families, stories and objects from their lives. The exhibit covers immigrant families from the late 1800s through post-World War II.
"Italians make up the largest one-nation group that came to the United States and also to Auburn," McHugh said.
The exhibit is a true community effort, with many of the materials on exhibit on loan from local families. Some pieces are also from the Cayuga Museum's collection. McHugh calls it a "colloquial exhibit" due to the sense of family that runs through it.
Visitors to "Becoming American," which will run through Sept. 17, will walk away with a better sense of how Auburn got to be the way it is through the influence of the thousands of Italian immigrants who settled here. That influence is still felt today, McHugh said, through the children and grandchildren of those immigrants.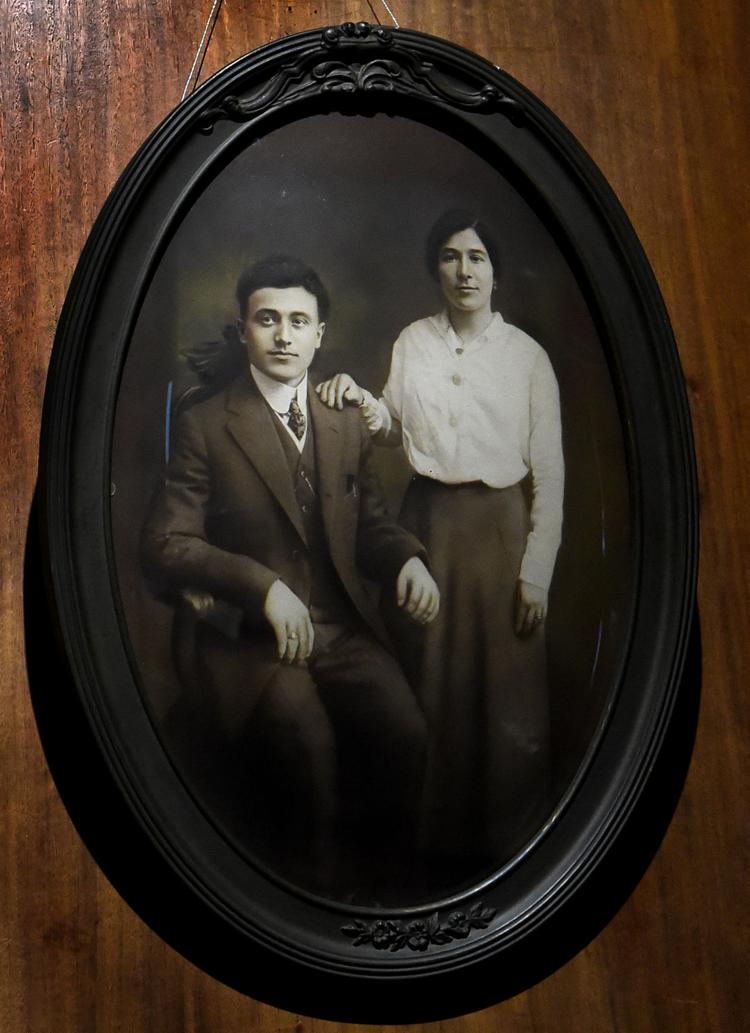 You have free articles remaining.
She characterizes those who immigrated to Cayuga County from Italy as ready for change, eager to seize every opportunity available, and hard-working. They often traveled to the area with next to nothing, with their goal to make a better life for themselves and their children.
"I personally believe that's the driving force behind all immigrants today," she said. "They want a better life for their families."
McHugh shared the story of one of the families in "Becoming American," the Albericis. When they were first married, Giaconda and Gino Alberici Sr. lived on Wright Avenue, an overwhelmingly Italian neighborhood. By the time they moved to a house on Wood Street, they were able to pay cash for it.
They never owned a car, walked everywhere, used very little credit and never took assistance from the government. As a result of their hard work, McHugh said, their children and grandchildren experienced a significantly higher standard of living when compared to what they would have had in their home country. This theme of hard work is emphasized throughout "Becoming American."
The exhibit has a mix of both valuable and utilitarian items, the latter of which have very little value in the traditional sense, but became treasured family heirlooms — like a knife for cutting homemade pasta. There are letters from men who were the first to immigrate in their families, but faithfully wrote letters and sent money home every week.
"You have to admire these people," McHugh said. "They took risks, they took chances and they grabbed every opportunity they could."